A new flock of photos of the new Chevrolet Cavalier for China, it will be launched on the Chinese car market on September 2 during the Chengdu Auto Show. The Cavalier is not entirely new. It is basically the previous generation Chevrolet Cruze sedan in a new skin.
This is the Cruze. It is called the Cruze Classic and currently still on sale. Price ranges from 90.000 to 110.000 yuan. Lone engine is a 1.5 liter four with 109hp, mated to a five-speed manual or a five-speed automatic.
The Cavalier will get the same engine and transmissions. It is going to be very cheap, with price expected to start around 80.000 yuan. Size: 4544/1779/1467, and wheelbase is 2600.
The Cavalier is made in China by the Shanghai-GM joint venture.
There is yet another Cruze in China, it is called Cruze, and it just replaced the Chinese Cruze.
We are happy GM put an end to all that confusion. From September on we will have the cavalier and the Cruze, and no more Cruzes.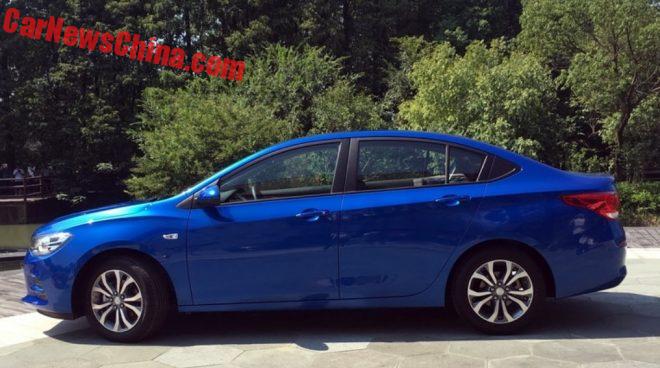 This car is not very pleasant to the eye. Interestingly, the platform of the Cruze Classic and now the Cavalier belongs directly to the Shanghai-GM joint venture, and not to GM. This sort of ownership transfers are not uncommon in China, and the main reason why all this antique is still around.
The joint ventures hope to make some easy money without spending much on development. That of course only works if people actually buy those cars. Will they buy the Cavalier? For 80.000 yuan it is cheap for sure but the new Cruze can be had for 90.000 yuan, just 10.000 more, and 80.000 yuan also buys you a fully dressed up Sail sedan. It seems the Cavalier adds nothing to the lineup.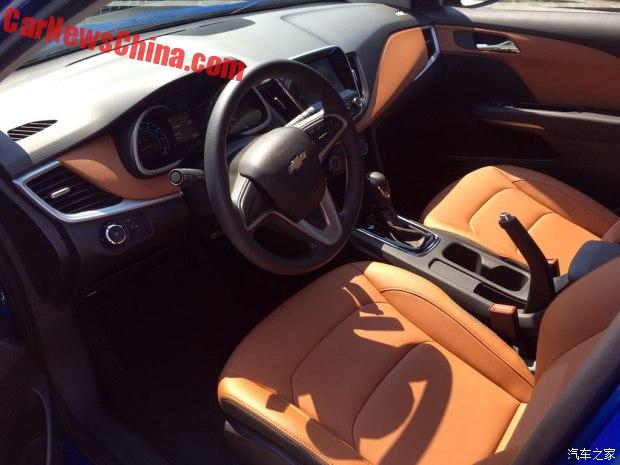 Orange seats are almost not trendy anymore. Everybody has them now. That handbrake looks interesting in the erected position. It is so… big.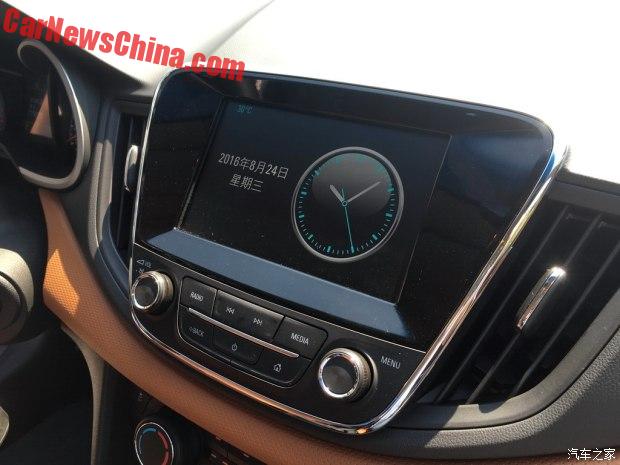 The infotainment system is equipped with Baidu Carlife, an functionality comparable to Apple Carplay which allows popular Baidu smartphone apps to work with the infotainment system.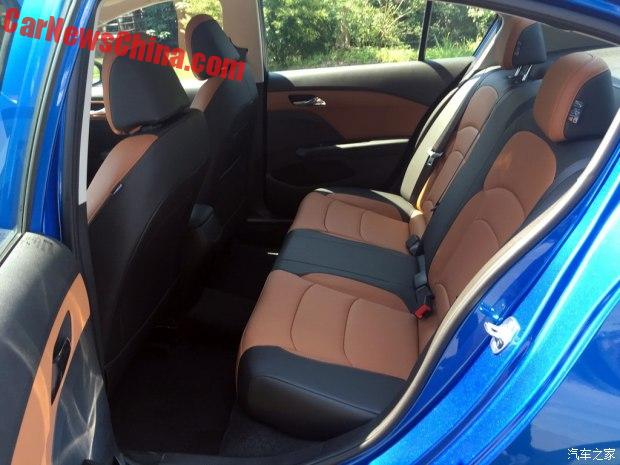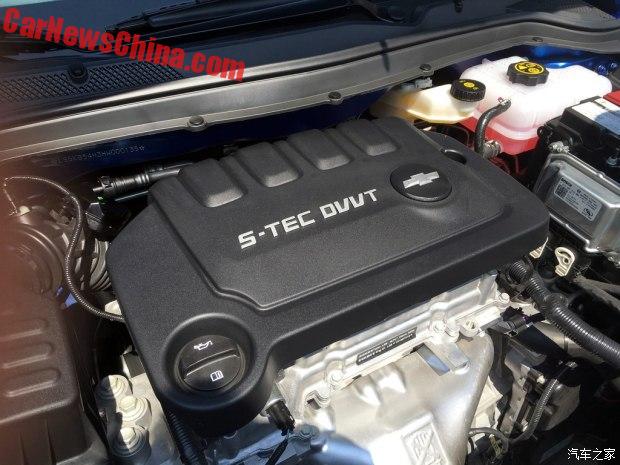 S-TEC. Another wuzzy engine name. Not much of an engine cover.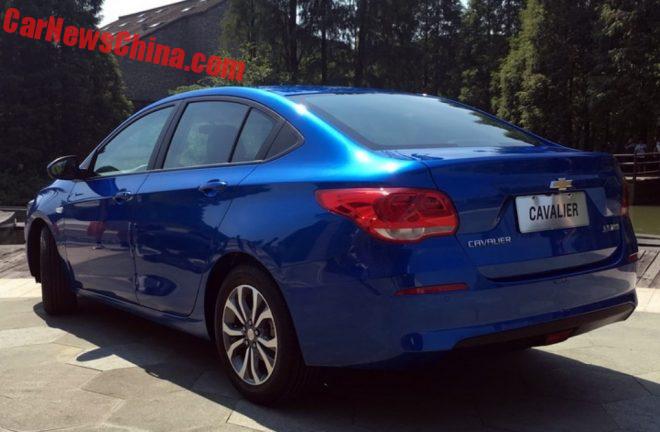 Cavalier name on the left. Chinese name is Kewozi. Shanghai GM badge on the right.
This Chinese Cavalier is marks the fourth time General Motors is using the Cavalier name, and one could call it the fourth-generation. The third generation was made from 1995 until 2005 in sedan, coupe (Z24 in China!), and convertible forms.