An almost perfect Fiat Croma, Spotted in China in the far east of Beijing. The good old Croma looked like new, with a clean body, original down to the wheel covers, and without any rust or rot. The only thing annoying were the plastic-bullet strips on the corners of the bumpers, but even they looked period.
The first generation Fiat Croma was manufactured from 1985 until 1996 with a facelift in 1988. This car is a facelifted example. The Croma stood on the famous Type Four platform that also underpinned the Alfa Romeo 164, the Lancia Thema, and the Saab 9000.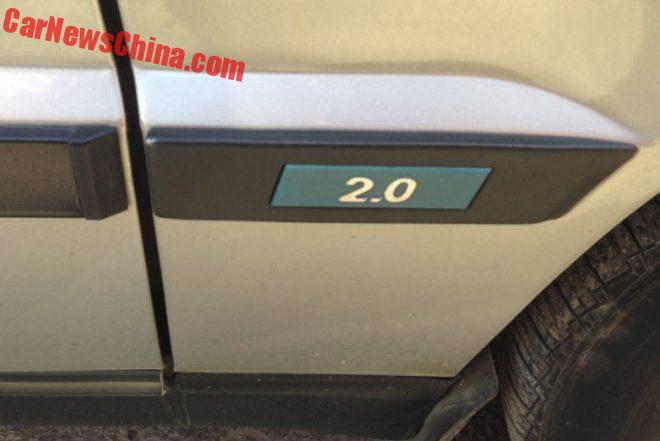 There were various petrol engines available: a 1.6, a 2.0, a 2.0 16V like we have here, a 2.0 turbo, and a 2.5 V6. The 2.0 16V had an output of 135hp. Interestingly, the 2.0 turbo was 8V and good for 153hp, just 18 more than the non-turbo 16V! The V6 wasn't very impressive either, a 12V with just 158hp.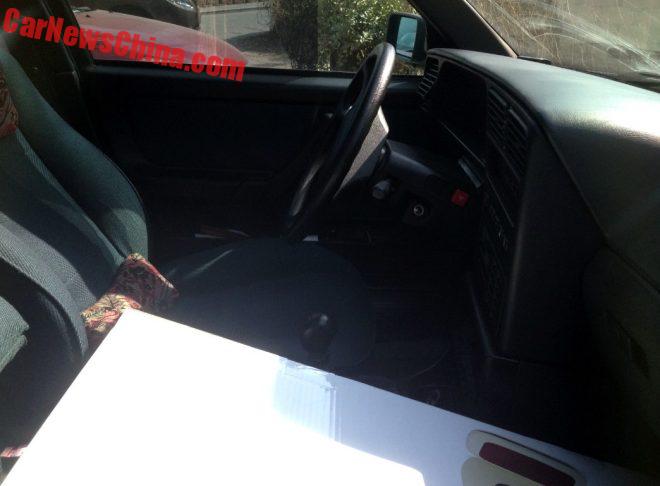 Original cloth still on the seats. Dash in good shape. The small pillows are a typical Chinese after-market accessory. Five-speed manual 'box in this car, there was also a four-speed automatic available. Horses go to the front wheels only.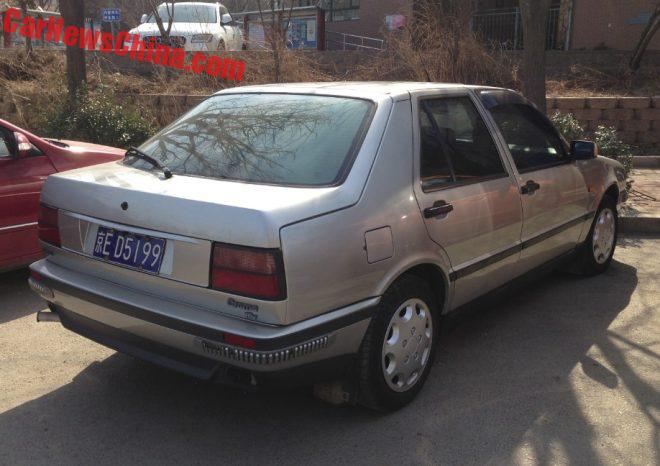 The Croma was a five-door notchback-liftback, just like the original Saab 9000. Saab later added a sedan to the lineup which the called 9000 CD. The Croma was notchback-liftback only, the 164 and Thema were sedan-only. The Croma was designed by non other than the genial Giorgetto Giugiaro and it shows, the design has a timelessness that wasn't appreciated when the Croma was new.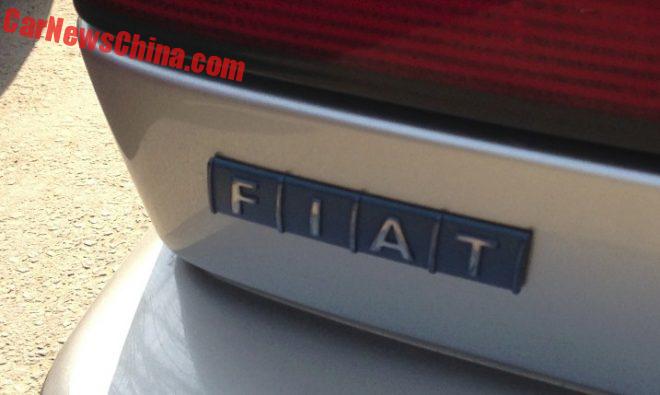 Even the Fiat badge is still in a remarkable good condition.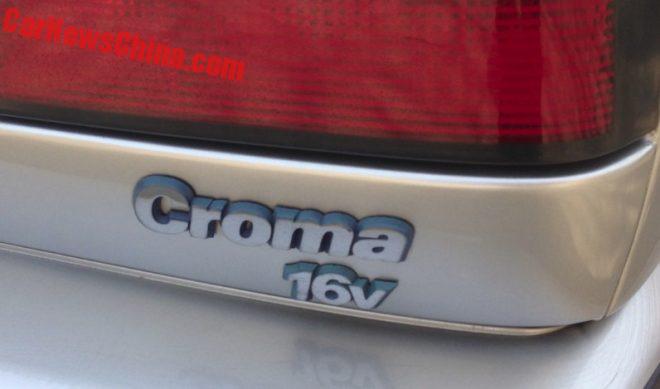 Typical 1980's Fiat font.
The Fiat Croma was not officially sold in China, but some arrived via the gray market and diplomatic channel. It is also possible that some arrived via the typical Chinese barter deals, where China would get cars in exchange for, for example, rice or resources. These barter deals were made by the government.
We have seen two other Croma's in Beijing: one red and another silver.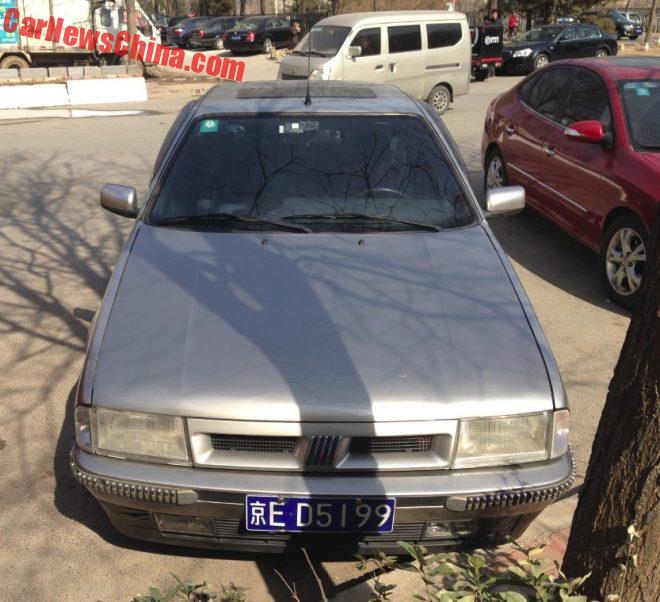 An Italian in Beijing. May she ride the roads of the capital for a long time a coming.