The spectacular Guangzhou Auto Trumpchi EnLight electric supercar concept was unveiled at the 2016 Guangzhou Auto Show in China. The machine looked properly manic, painted in matte silver and blue, with a carbon fiber tub, and with huge gull wing doors attached to the B-pillar.
The interior was interesting. They showed how a driver can find his best position. Each seat can move forward and upward, and the entire dashboard can move for and rearward, standing on two poles. The most rearward position is for getting in easily.
Sadly, Trumpchi didn't say anything about the electric motor. They did say the EnLight has four-wheel drive with a time-attack rear-wheel drive mode, and that it has an autopilot mode. That was it.
The EnLight might seem far from reality but don't rule out the possibility of small-series production. There are shiploads of Chinese electric supercars on the way: Beijing Auto will make the ArcFox-7, and then we have the NextEV, the Qiantu Motor K50, the Windboooster Titan, and the turbine-assisted TechRules A96.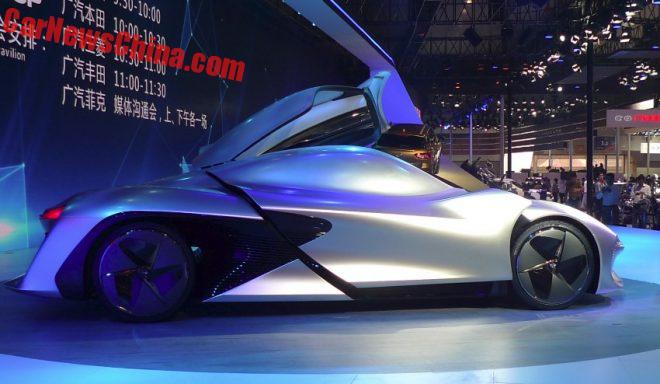 I was at the booth just before the start of the press conference. They just took the cover off the car, revealing it had no side windows, which looked very wuzzy. They then quickly opened the doors and left them open for the rest of the day and the next, and I bet they are still open today.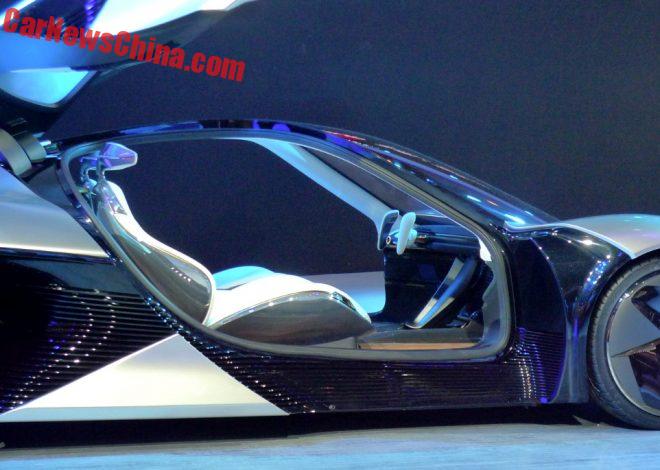 The dash in its most rearward position. Seats in a wooden frame, which seems heavy.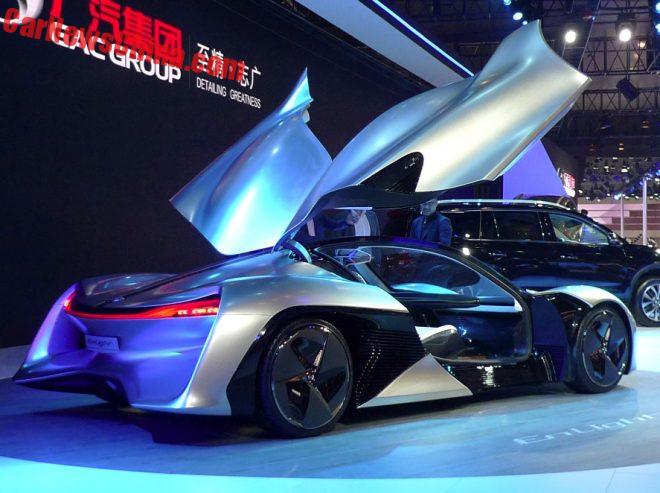 The rear end of a spaceship, very speedy and beautifully sculpted. Light bar with LED units on each side.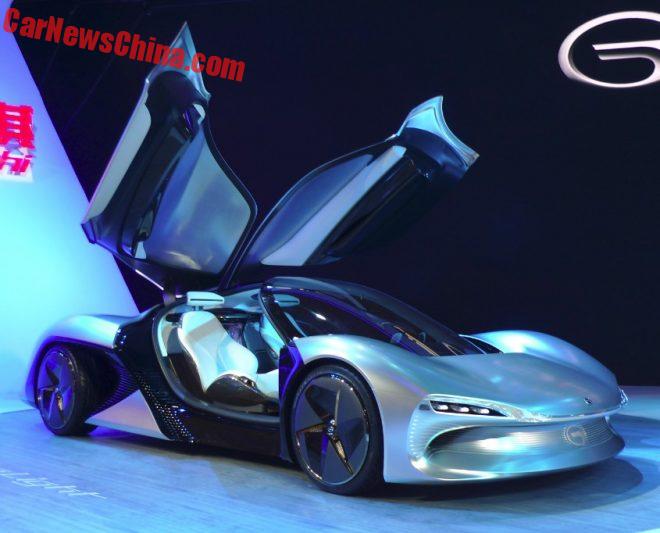 Guangzhou Auto logo in the center on the bumper.
A great looking supercar. I hope they will make it. With those aero wheels and all, and with windows.