The spectacular NextEV electric supercar has been spied on the famous Nürburgring in Germany.  The photos show an un-camouflaged blue example followed by an Audi camera car and there was a helicopter in the air as well, indicating they were shooting a promotional video.
Design is spectacular with a large wing on the back that seems to double as an air brake, like on a Bugatti Veyron. Small mirrors on the front fender. Large air intakes in the shoulder, and possibly another one in front of the rear wheels. There seems to be no rear window. And where are the doors..? How do you get in? The cabin is located far to the middle, with wide sills on each side of the window.
The yet nameless supercar will be unveiled on November 21, not in China but in London, England. Its electric motors will have a massive output of 1360 horsepower. Zero to 100 will take 3 seconds and maximum speed is claimed to be 300 kilometers per hour. Initially, NextEV will only make six units, but they might make more in the future.
Next EV is a new-energy vehicle company based in Shanghai, founded by William Li, owner of BitAuto, one of the largest automotive websites of China. Next EV runs the Next EV Team China Racing Formula E team, and has joined up with JAC to make a range of affordable electric vehicles.
JAC is one of the largest automotive conglomerates of China, and currently in talks with Volkswagen to start a joint venture for making… a range of affordable electric vehicles. JAC has also been mentioned as a possible partner for Tesla to build Tesla cars in China but nothing has come of that.
The Next EV electric cars are scheduled to hit the road in 2018. But first they will have their halo supercar. Price is yet unknown but bet it will be expensive. There are many other electric supercars under development in China, from Beijing Auto, Qiantu Motor, and Titan, but none comes close to 1360 horses. The TechRules A96 comes near, but that one is aided by a turbine.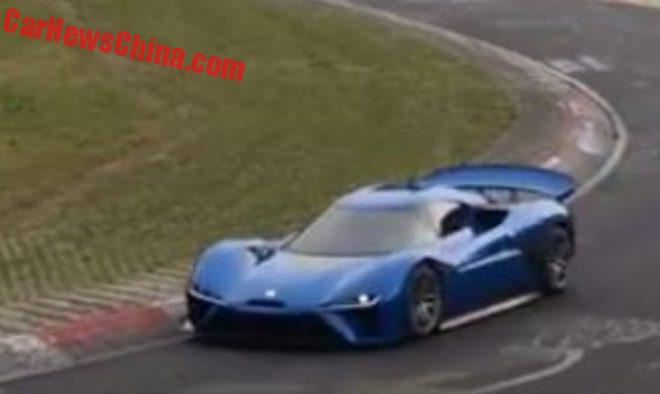 Narrow lights units, an air intake in the middle, and a round badge.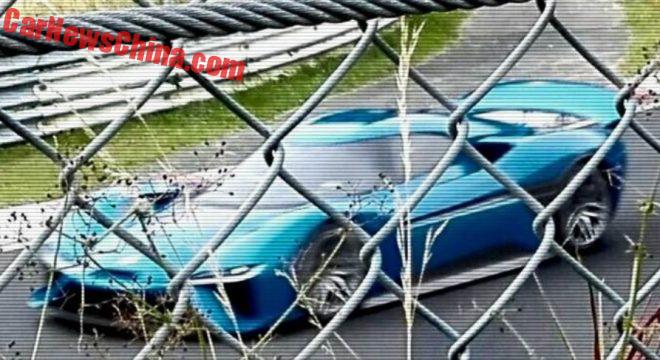 A caged electric animal! Let her out…