This is the new Lucid Air, a concept car previewing a new Tesla Killer by Lucid Motors, formerly known as Atieva. The production version of the Lucid Air, and that is a spacey name man, will be powered by two electric motors with a combined output of 1000 horsepower. It will do 0-100 in only 2.5 seconds.
The Air will be available with two battery packs: one  with 100kWh, like a Tesla Model S, and one with 130kWh. The latter will give the Air a range of 400 miles (482 km). The batteries are manufactured by South Korea's Samsung SDI. There are two motors, one of the front axle and one on the rear axle, each motor has its own transmission. It will have an autonomous-ride option, connectivity, and there will be plenty of apps to download.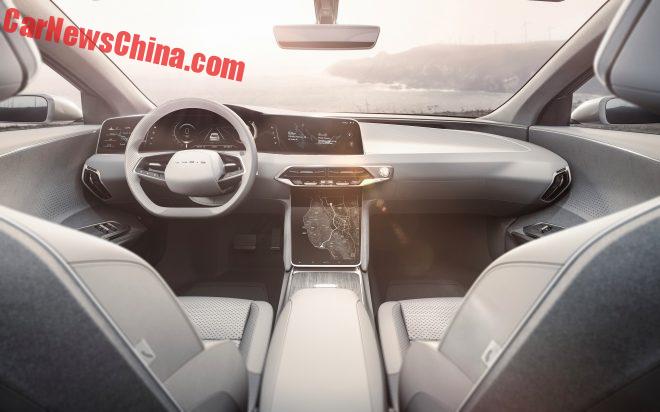 The dash is fully digital with a giant touch screen low in the center stack.
So far so good. But there is some bad. The concept car does not work, it is really just a design study. Production will start at 2018, says Lucid Motors. That seems very optimistic as the company doesn't have a factory yet. Work on its proposed plant in Arizona has yet to start. It is almost 2017 now, and that leaves Lucid Motors just two years to finish the car, built the factory, set up production, and make their first real Air. That is, not going to be easy.
Still, Lucid Motors has opened the pre-order book and they are accepting deposits on the Air. Deposit on a variant called "Standard" is $2500, deposit on a "Launch Edition" is  $25,500. Price for the former will start around $65,000, price for the latter at 160,000.
What will that Launch Edition offer that is costs so much more?
[quote:]
Reserve 1 of 255 special edition cars first off the production line. Launch edition will be well optioned and include distinguishing features. Pricing and additional options to be finalized closer to start of production.
[/quote]
A limited edition with a few badges, it seems. There is even less info about Standard:
[quote]
Standard production models will be produced after the 255 launch edition cars are complete. Options and pricing to be finalized closer to start of production.
[/quote]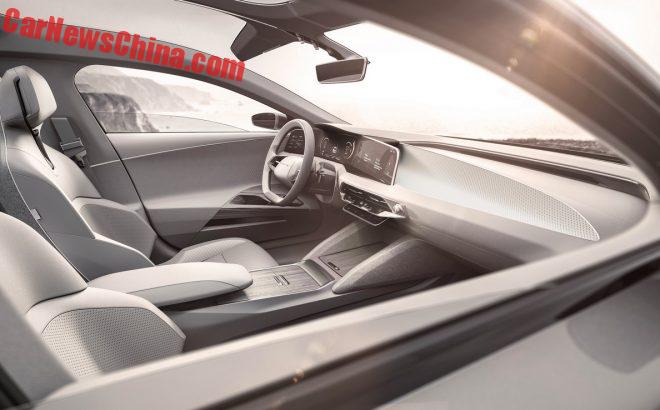 Lucid Motors is based in Menlo Park, California, and buyers will be reminded of that when they choose their interior color scheme:  Lake Tahoe (crisp fall colors), Santa Cruz (bright ocean hues), Santa Monica (muted foggy tones) and Mojave Desert (cool nighttime colors) (via).
When it was still called Atieva Lucid Motors was a battery-technology developer. It got plans for cars in 2014 when the Chinese arrived. They came in the form of the Beijing Electric Vehicle Corporation (BJEV), an electric-car subsidiary of the Beijing Automotive Industry Corporation (BAIC), a mightily colossal conglomerate owned by the government of Beijing city.
BAIC owns 60% of the shares in BJEV. The rest is divided among other shareholders, including LeEco, headed by Jia Yueting.
BJEV invested $100 million and got 25.02% of the shares. To celebrate companies agreed to launch a flashy concept on the 2015 Beijing Auto Show. That didn't happen and BJEV and Atieva clashed over strategy and cultural differences.
What happened after that is not entirely clear. One of the co-founders of Atieva left the company and BAIC wanted out. They reportedly sold their shares to none other than LeEco, the company that also backs the other Tesla-killing startups Faraday Future and LeSee.
It has seen nothing but bad news recently. Jia was forced to admit the company was over-stretched,construction of the Faraday Future factory came to a halt, and Nevada's Dan Schwartz said that Jia doesn't have any money.
Trouble ahead for Lucid Motors? Maybe not.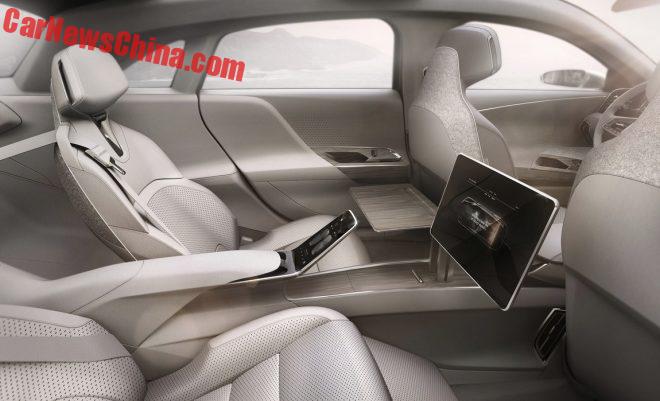 Lucid Motors says it has received $131 million in funding, and that its investors include Venture Rockefeller, Misui & Co., LeEco, and… Beijing Auto.
The statement indicates the Beijingnese are still involved anyway. But the name can cause some confusion. "Beijing Auto" is a term that is sometimes used as a short for BAIC, and sometimes for the Beijing Auto passenger-car brand, which includes the cars made by BJEV. It is unclear which Beijing exactly Lucid Motors meant.
In anyway, they got some cash, but 131 million is still far off the $700 million they say they need for their factory in Arizona. And then there are all the other costs for setting up a car factory, like a dealer network, service, warranties, etc etc. They better score a shipload of deposits soon!
What is also missing from all the PR talk is information about charging. Is Lucid going to setup a supercharger network like Tesla? Will they offer fast chargers for at home? No word from Lucid.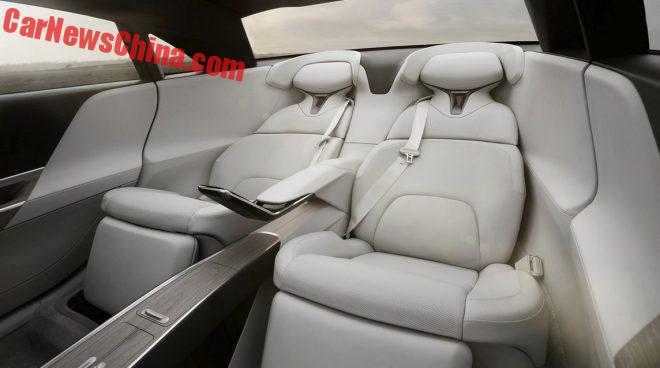 The rear seats look very air-plane.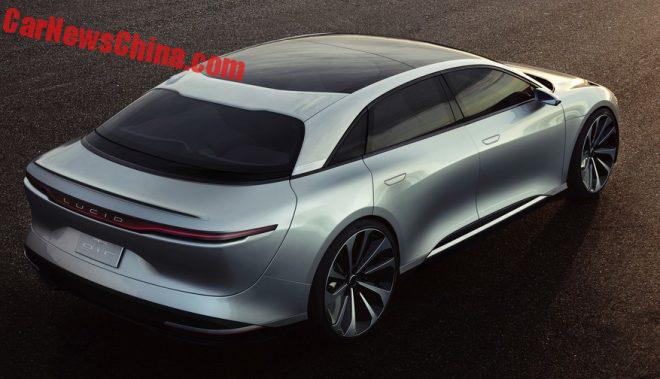 It is very modern in one way, but rather traditional in an other. Beautiful, but not ground breaking.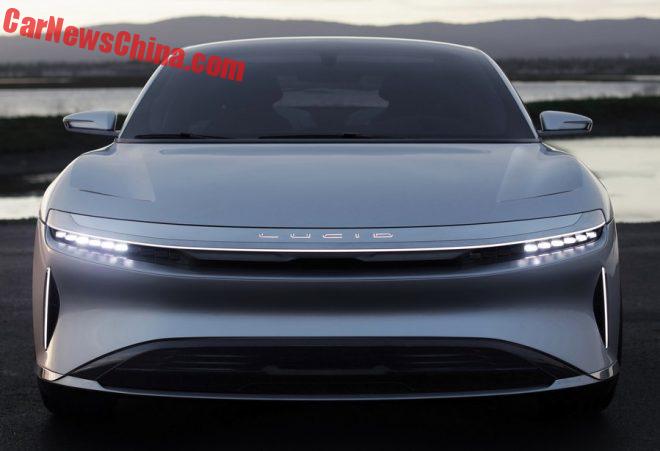 Lucid Motors is proud about the headlights. They say each light has 20,000 "micro adjustable" lenses that follow the direction of the car. Well, let's go to the bank first!