Four long years ago I posted a post about an interesting project where a small Chinese car shop was turning a Jeep Patriot SUV into a parade car. There wasn't much progress for a while and eventually I forgot about the whole thing. Until today. Coincidentally I found a flock of new pics of the project, showing that they did indeed finish the car.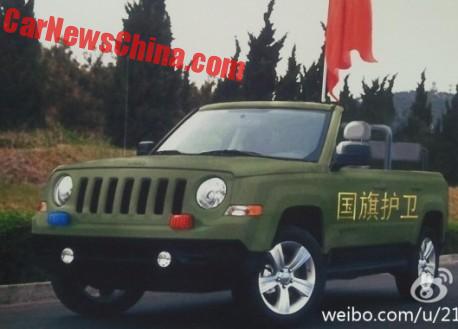 This was a rather good photoshop-sketch the shop showed in 2012. They have stayed very close to their original idea.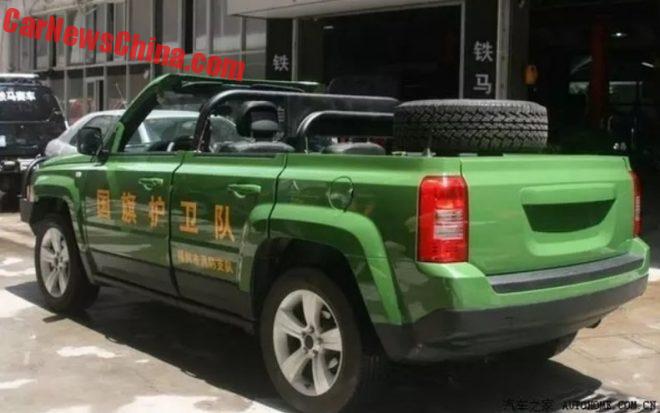 Looking very good from the back with a spare wheel on the rear deck. The text on the doors is best translated as "National Flag Security Squad".
Parade cars are very popular in China, they are widely used by the military and the government, but also by large universities to address students during sporting events and such. The Jeep Patriot parade car is very close in concept to the popular Changfeng Liebao parade car.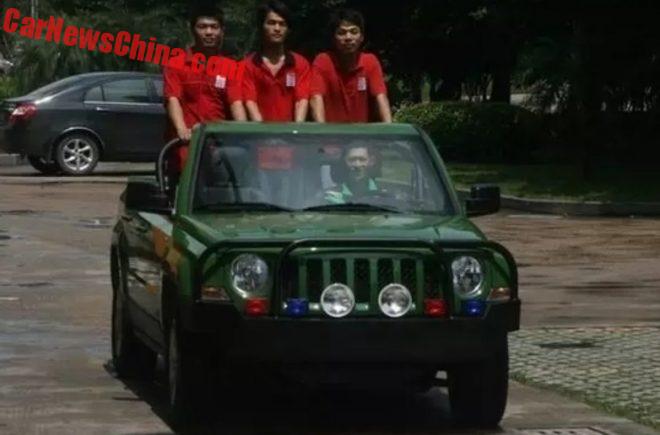 Those who are paraded during a parade stand in front of the rear bench, holding the handlebar in the middle, as these shop-workers demonstrate. The bull bar is a great addition to the design, making the Patriot look a lot more aggressive.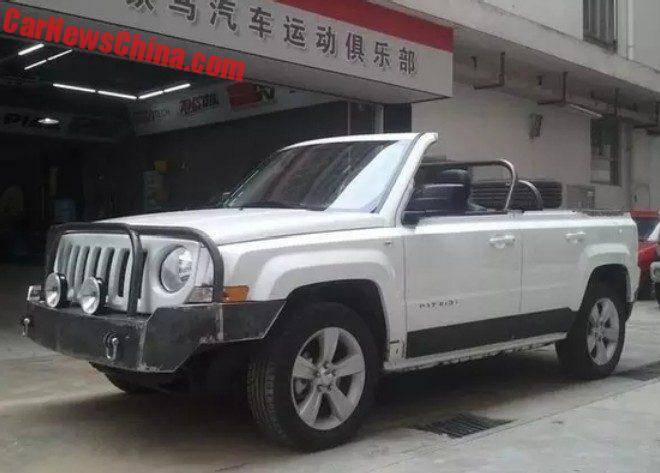 This is how it looked after the body was finished and before it was painted. A very great job done!