There is nothing I wanted more than a pink double cab 3-wheel pickup truck with searchlights on the roof. Many years I dreamed and searched, but my quest has finally come to a very happy end. This little beauty is the Xuzhou Suding four-door electric tricycle. It doesn't really have but it doesn't really need one; it has searchlights on the roof, three of 'm, and they are big!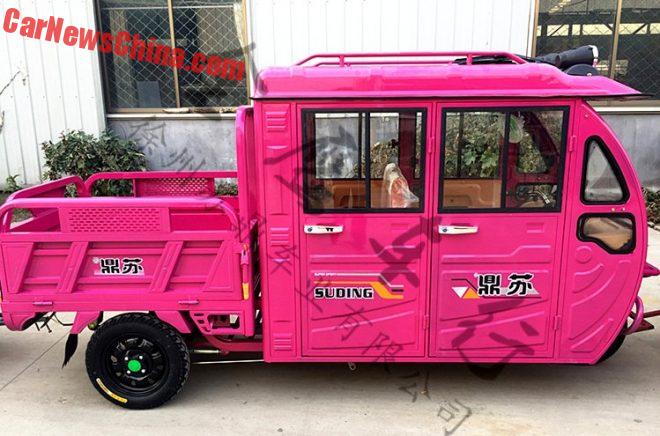 For easy sake I will call the vehicle simply Suding from now. The Suding is a low-speed electric vehicle (LSEV), it seats four adults and can take 400 kilo of freight in the back. It is available in various colors but pink is the best, by far. It has four doors with shiny handles, black wheels with a green center, large windows for an airy interior, and racy Suding stickers.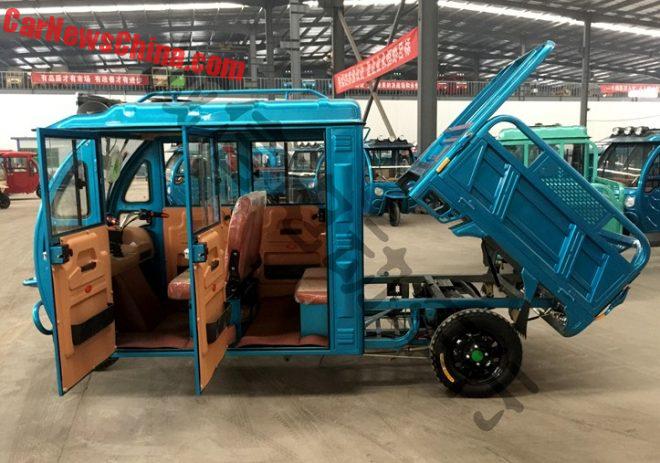 The doors open a full 45 degrees for easy entry and access. There are roof rails to attach even more things to, and the bed opens 22.5 degrees for easy stuff-dumping. This sort of vehicles is very popular in China's endless interior where they are used to for carrying almost everything, from folks to pigs to beer to construction materials to grain to school children.
Size: 3400/1000/16500. Size of the bed: 1500/1000/400.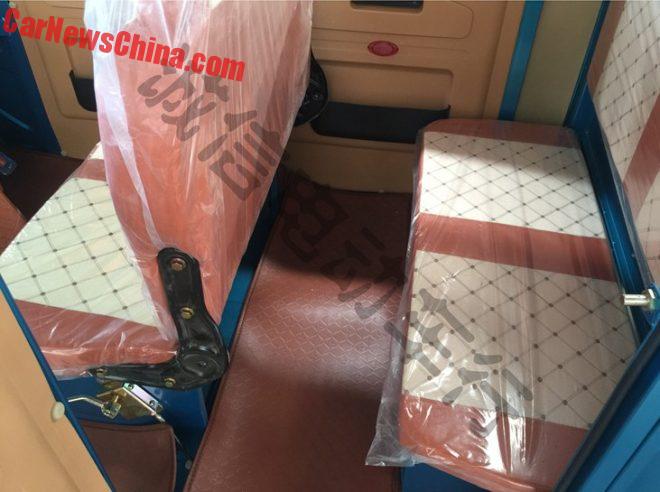 The interior is nicely decorated with brown-pink seats and brown floor mats. The front seats can be folden backwards, creating a bed.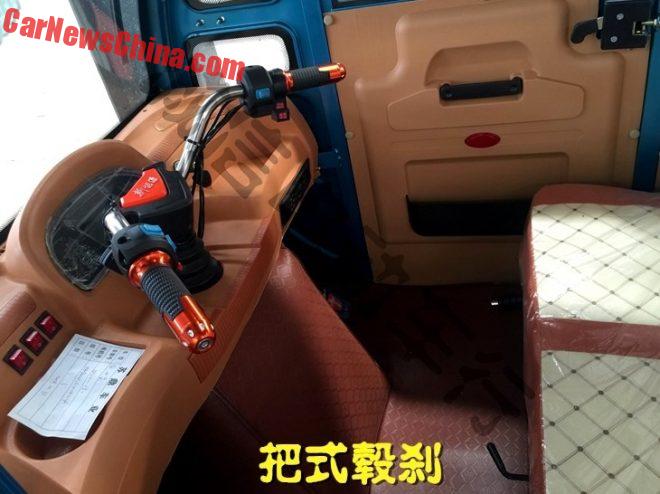 The Suding is available with either a handlebar or a steering wheel. But there is a catch: it has two seats up front but it is a tricycle so the handlebar/steering wheel has to be in the middle. How to fix that? By moving the pedals all the way to the right (!!!). So the driver sits on the wrong side of the vehicle, with his upper body stretched out to steer. This is a common setup for these things, also for roof-less tricycles. It looks really odd when you see them on the road, with the arms of the driver half in front of the passenger. Dangerous too, but down hinterland nobody knows what dangerous is.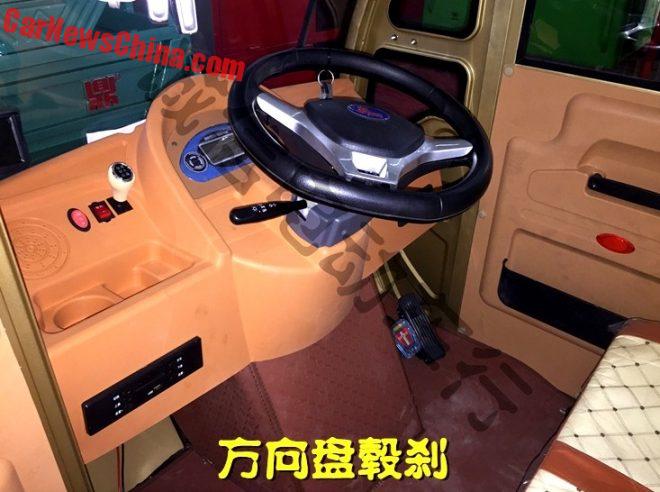 With the steering wheel, again with the pedals all the way to the right.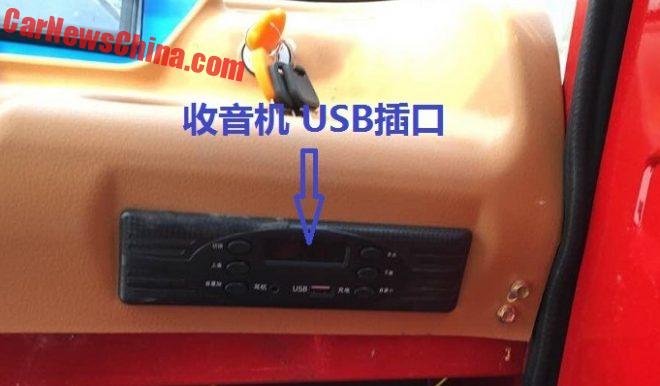 The radio has a USB slot.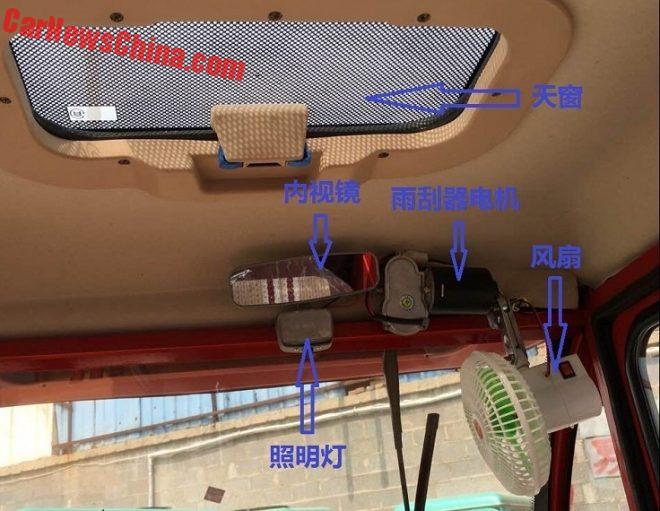 For wind open the sunroof or switch on the electric fan.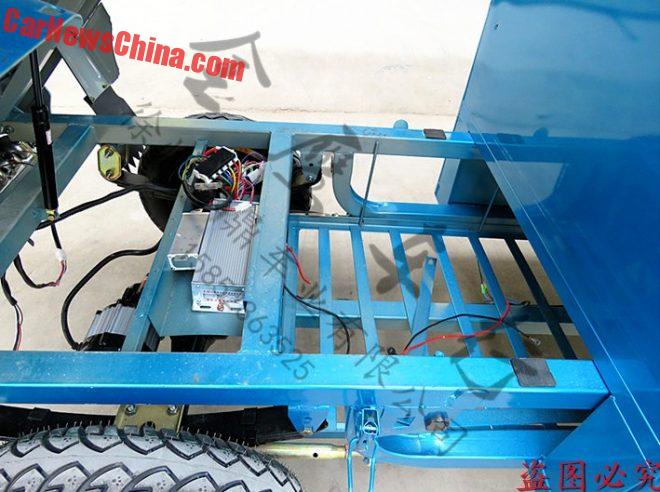 The motor is located on the rear axle. The batteries go in the compartment behind the cabin. Batteries are not installed on the photo.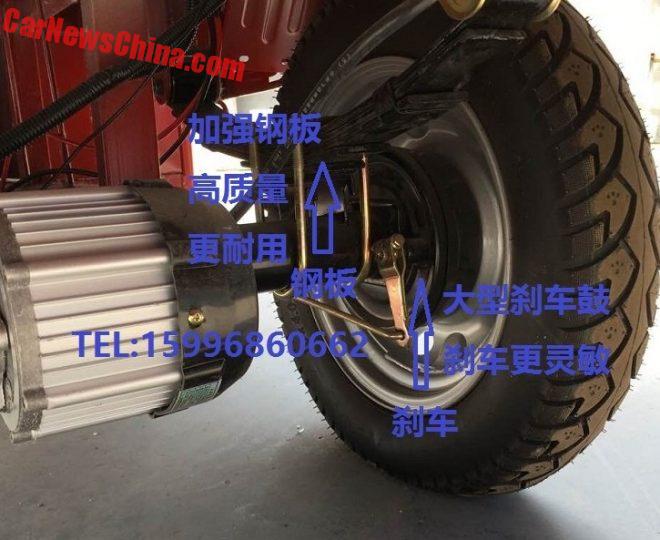 The motor and the leaf springs.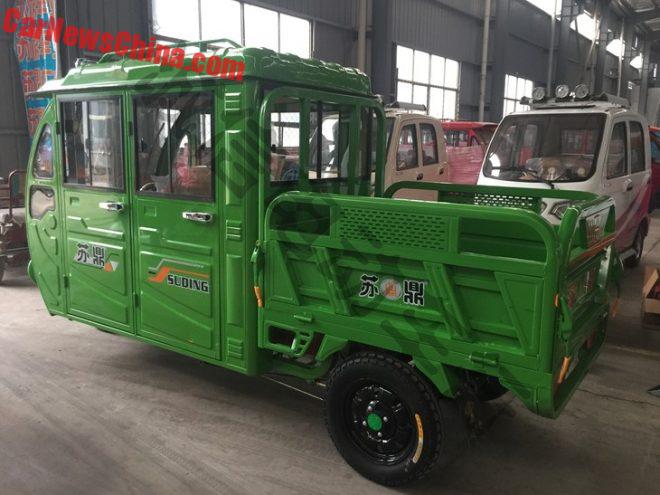 The Suding is manufactured by a company called Suzhou Suding Industry Corporation (web), based in the great city of Suzhou in Jiangsu Province. They also make a smaller two-door version of the pickup truck.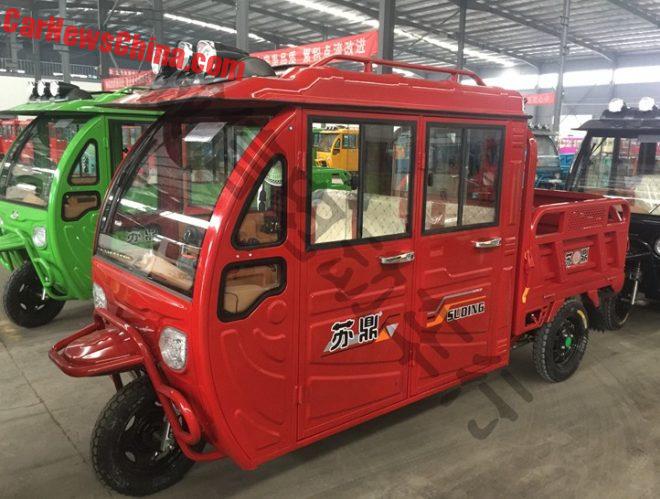 The Suding is available with various combinations of electric motors and lead-acid batteries. Basic setup is a 1 hp motor mated to a 48V/45A battery, good for a range of 50 kilometers and a 35 km/h top speed. Most powerful config is a 1.6 hp motor and a 60V/45A battery. It does 65 kilometers and 45 km/h, and that is serious speed in such a vehicle. They are kinda wobbly, especially in wind or on bad roads. They topple over easy in corners, I have seen that happening a lot, really funny.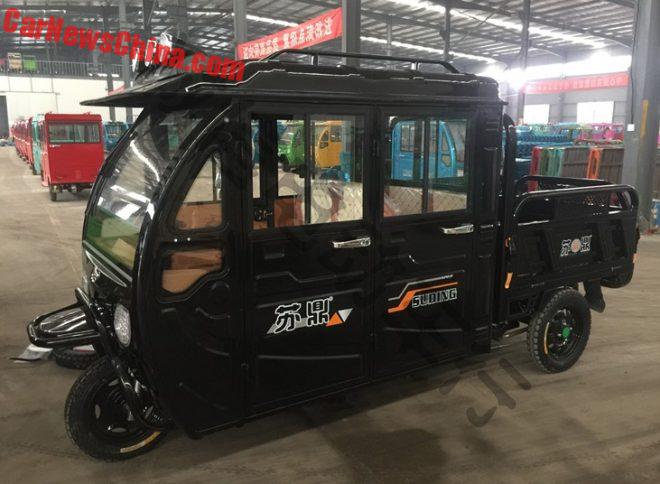 Price for all this pretty is almost unbelievable low; starting at 3680 yuan and ending at 7300 yuan, depending on goodies and power train. That translates to… $530 to 1052! That is really next to nothing for a pink double cab 3-wheel pickup truck with searchlights on the roof.
Now, have you ever wondered how these little ones are transported from the factory to the shop? Wonder no more: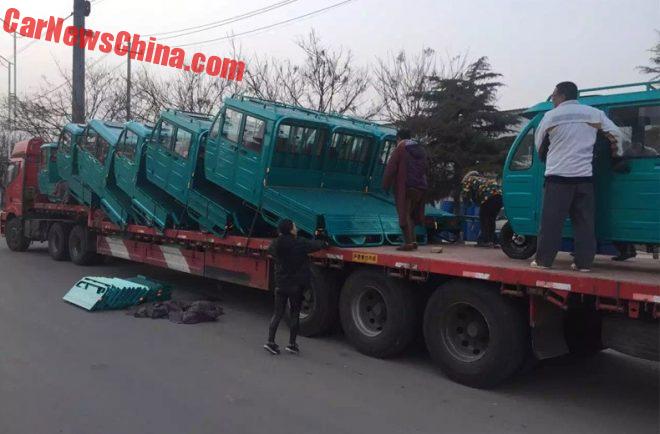 There they go.