Another new electric car for China: this is the Changhe Beidouxing X5E, complete with some blue in the headlights and a blue line around the grille. Blue is the color of green cars in China. The charging cap is handily located in the front fender. The Beidouxing X5E will hit the market sometime in H2.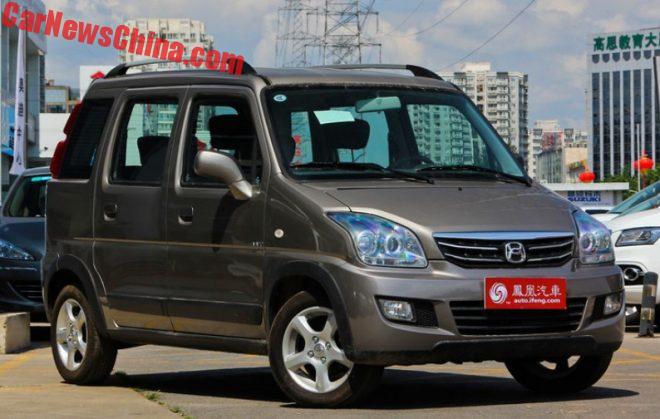 It is based on the petrol powered Changhe Beidouxing X5, which is a long-rear overhang variant of the Changhe-Suzuki Beidouxing, which in turn is based on the good old Suzuki Wagon R+.
The X5 costs 41.900 to 51.900 yuan. Two engines: a 60 hp 1.0 and a 97hp 1.4.
The Beidouxing X5 and the Beidouxing are both made by the Changhe-Suzuki joint venture. The Beidouxing X5 is sold under the Change and Suzuki brand names, the Beidouxing only under the Suzuki name. But the electric version of the latter is sold only under the Changhe name.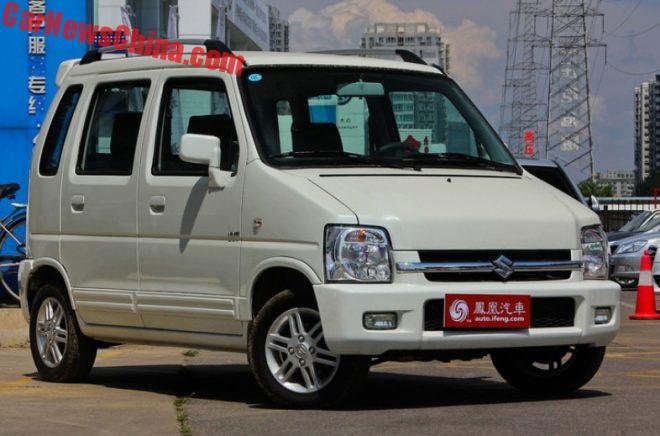 And this is the Beidouxing, the Suzuki badge proudly on the grille. Price starts at 32.900 yuan and ends at 46,900 yuan, making it one of the cheapest cars on the market. Same engines as the X5.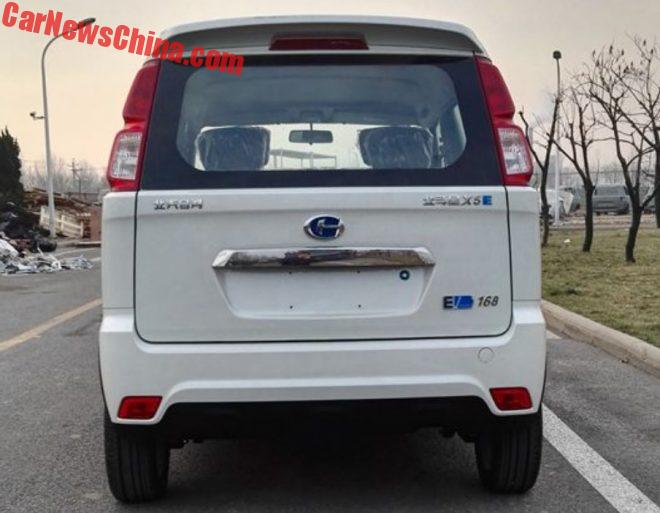 Back now to the X5E. Changhe is owned by Beijing Auto these days, so we have the badge on the left side saying Beiqi Changhe. Beiqi is short for Beijing Qiche which stands for Beijing Auto. On the right side the badge says Beidouxing X5E with a nice blue E.
The last badge on interest in located low-right saying 168, and that indeed is its range. Beijing Auto has a habit to name their EVs after their ranges, they have the EV160, the EU200, and so on. The X5E is powered by an electric motor with a not un-decent 73 horses, good for a 102 km/h top speed.