The Ford F-150 Raptor remains a popular vehicle among China's copy-cat clone makers. The latest addition to the long line of F-150 ripoffs is this bright orange painted Projen, complete with properly copied mirrors, lights, grille, and bumpers.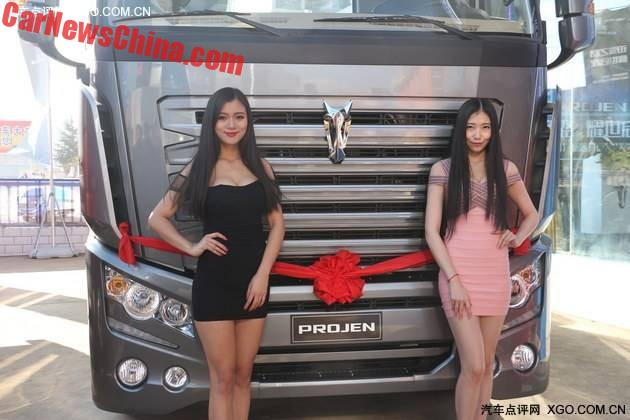 Projen is a brand owned by Yunnan Lifan, a subsidiary of the Lifan Group, which also owns the passenger car maker Lifan Motors, which knows a thing or two about copy-cloning. So far Projen only made big and medium-sized trucks, but now they are entering the pickup truck market.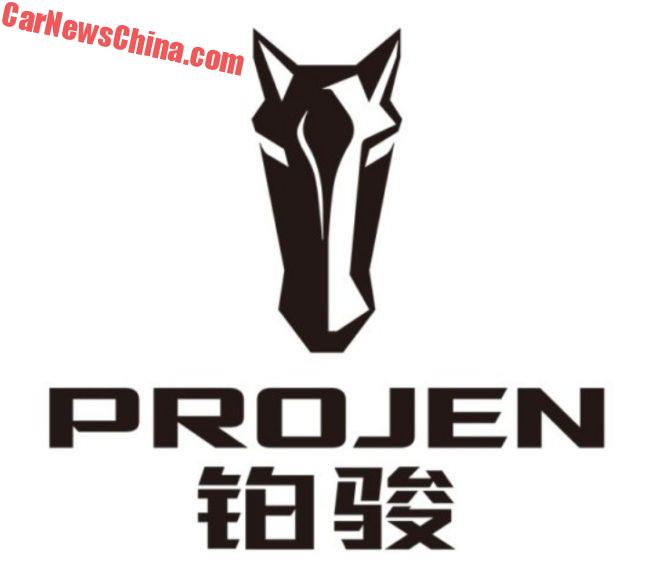 The Chinese name is Bojun (铂骏), best translated as 'Platinum Horse', hence the horse head logo.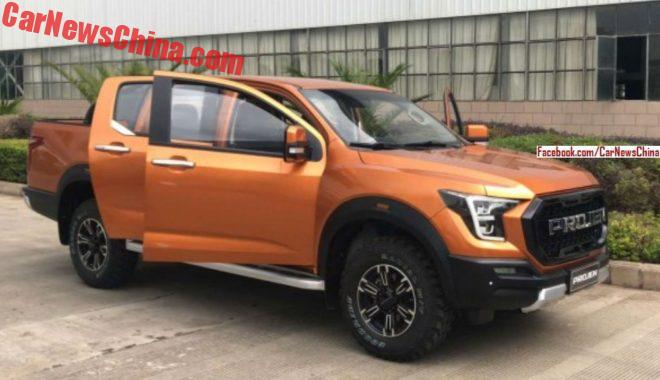 The pickup will be called the Projen xxx, we don't know the type name yet. Power will come from a 2.5 liter turbo diesel with about 150 horses. Price will start around 90,000 yuan or $13,600. For comparison, the F-150 Raptor starts at 499,800 yuan or $75,580.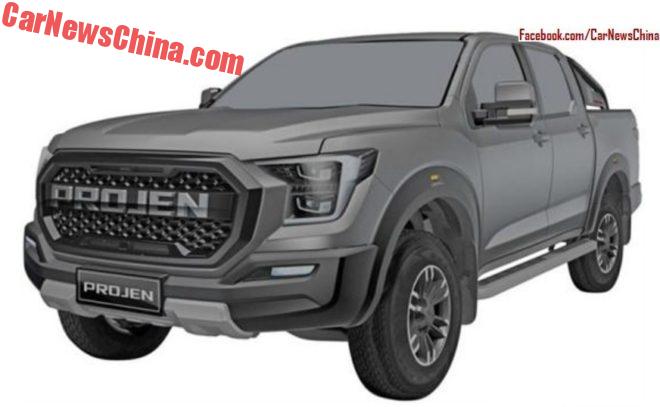 Earlier patent drawings.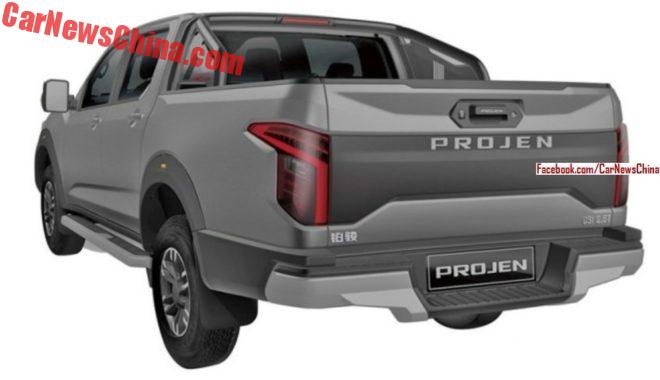 Design of the rear very similar to the Ford.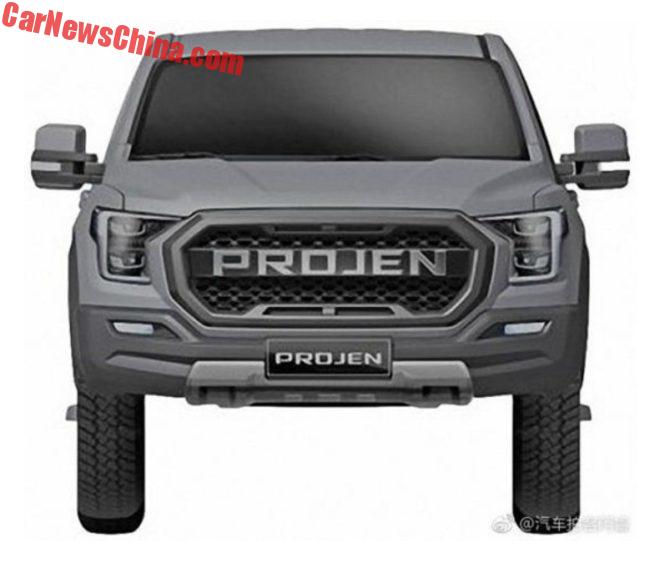 Shape of the grille and the way the brand name is integrated in the grille are all nicked from the Americans.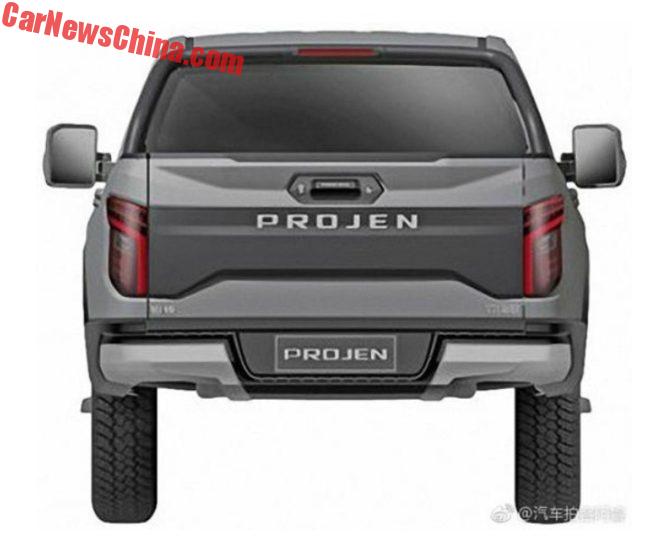 Very bad, that copying and such. But this thing will be just under five meters long, it will carry five people in a crew-cab body, it will have a big (for China) turbocharged engine, and it will likely get all sorts of modern in the cabin, like a big touch screen and a digital instrument panel. All of that for 90,000 yuan; this Projen is going to sell…