Beijing Auto Senova CC
A wondrous white Beijing Auto Senova CC 1.8 turbo, Spotted in China on a car market in south Beijing. The Senova CC is a sporty variant of the Senova D60 sedan. The CC comes with a black grille, a racy body kit, and fiery red detailing.
The rear is especially impressive with a huge wing and an almost wild bumper section. The square shaped pipe tips are totally fake, the real pipe is hidden under the bumper.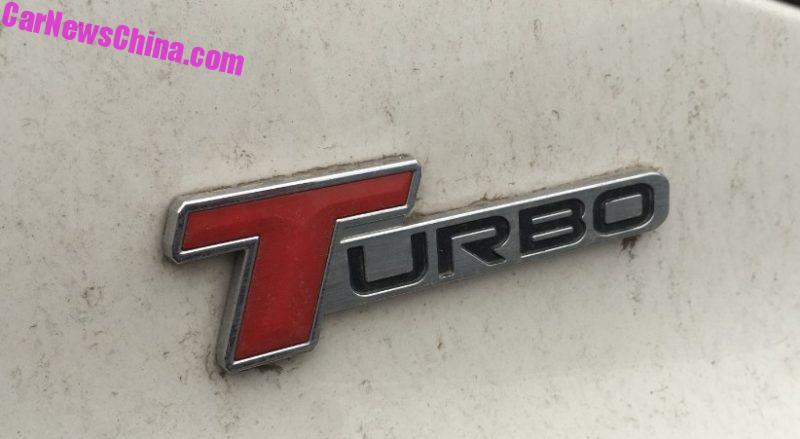 The turbo badge with a red T. We strongly support the use of red badges on turbocharged cars.
The Senova was launched in 2014 and it is still on sale today, but is is ultra rare. The D60, where the CC is based on, isn't sold anymore. So weirdly, it seems that Beijing Auto continues production of the platform just for the CC. Or are they actually selling old inventory..?
Large incentives could be sign of a sell out, but dealer prices are just 10.000-12.000 yuan lower than list prices, which is not at all extreme. Perhaps Beijing Auto sees the CC as some sort of halo-car.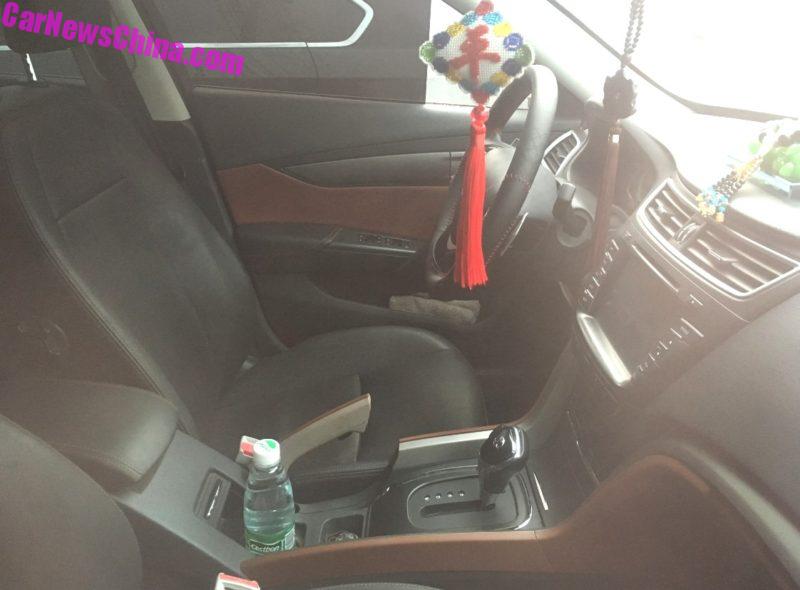 There are two engines available: a 1.8 turbo with 177 hp and a 2.0 turbo with 204 hp. The latter is a Saab engine, and the Saab-connection of the CC is even closer, as the D60, and thus the CC, was based on the Saab 9-3.
Beijing Auto bought the rights to the Saab 9-3 and Saab 9-5 from GM in 2009. The deal included the Saab-developed 2.0 turbo and 2.3 turbo four-cylinder petrol engines. The 9-3 turned into the Senova D60 and the 9-5 into the Senova D70.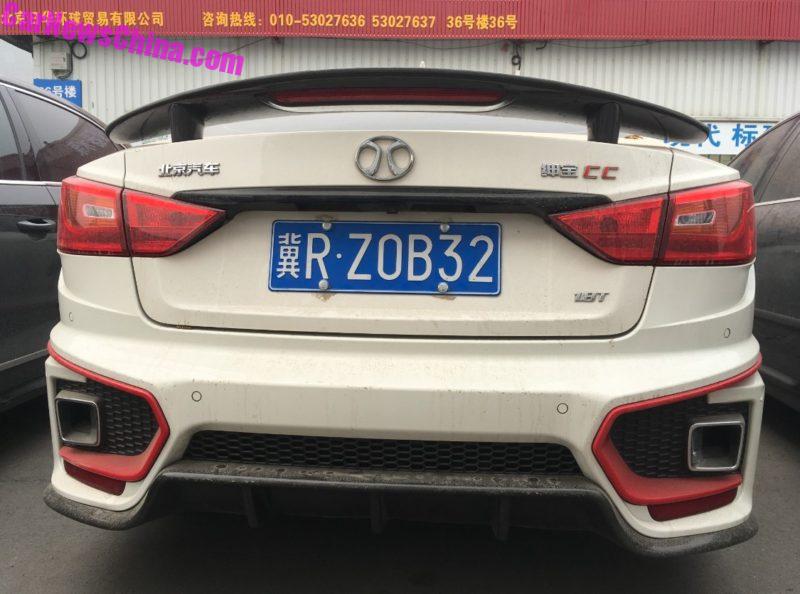 Our car has the 1.8 turbo under the bonnet, mated to a five-speed automatic. There is a 5-speed manual available as well. The 2.0 turbo only comes with the automatic.

Characters write Shenbao, the Chinese name of Senova. CC in red.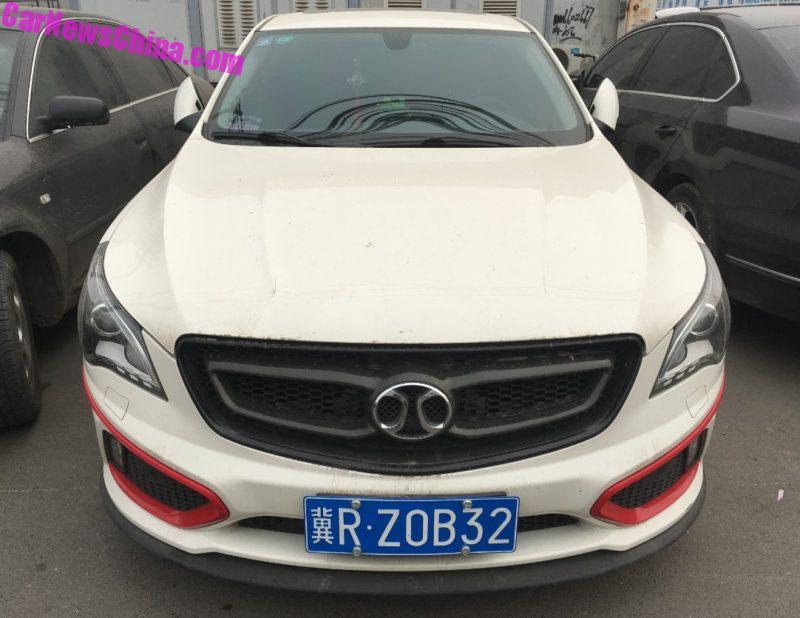 A rare Chinese sportsedan in Beijing, with Swedish roots.