Landwind X7
The Landwind X7 is a Chinese clone of the Range Rover Evoque. That can be confusing for the poor car, especially when its owner slaps Range Rover badges on it. "What am I?", the car must think. Some Landwind X7's try to find the answer by crashing into the real thing.
Things however are going to get worse, much worse…
Proud owners of a Landwind X7 can now go for a Jeep look. Yes, a Jeep grille on a Range Rover clone. Everything is possible in China.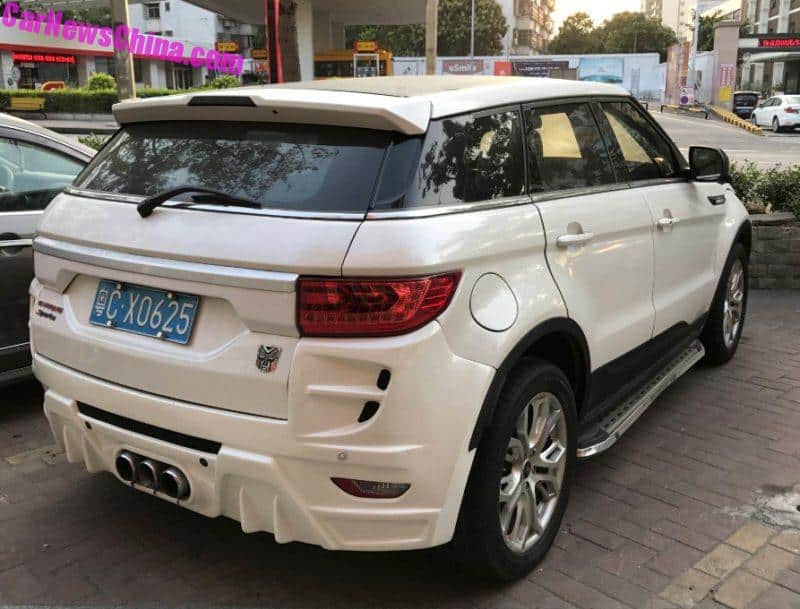 This particular car also has a weird rear bumper fitted on, with three fake pipes.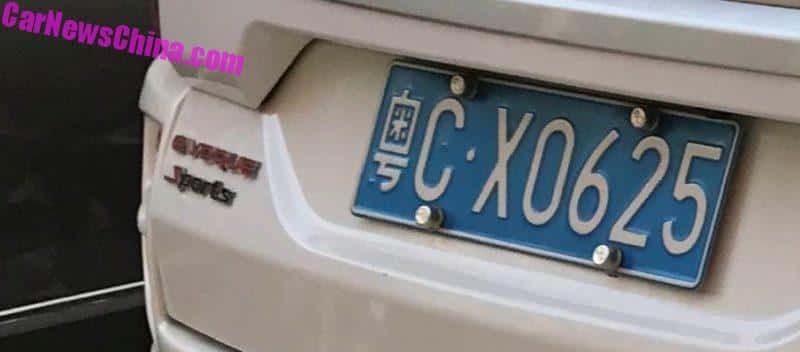 There is red Evoque badge on the left, below that a Sports badge with a red S.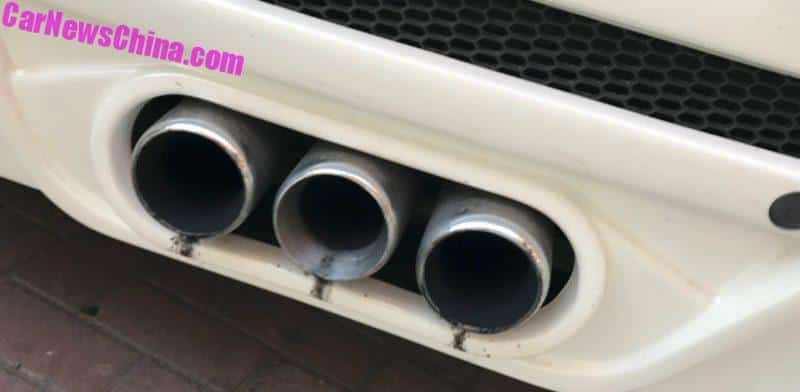 Dust and dirt make fake pipes look almost real.
I then checked Taobao, a website of Alibaba, to find out more about the Jeep grilles for the Landwind X7. And naturally, I found several shops selling it, some even in one set with…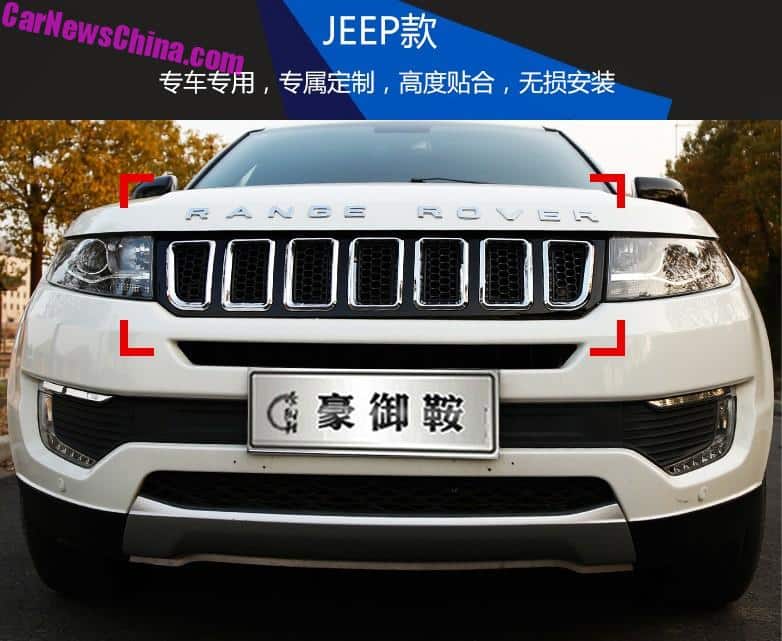 … Range Rover badging! This car must feel totally screwed up. The Jeep grille alone costs only 120 yuan ($19). With badges, depending on how many you want, price can go up to 300 yuan ($47).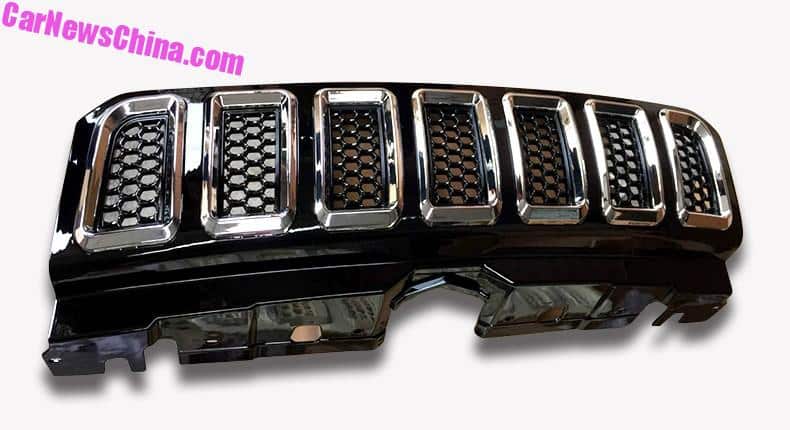 The grille is made up of a single piece of plastic. Just pop the old one out and the new one in. Easy.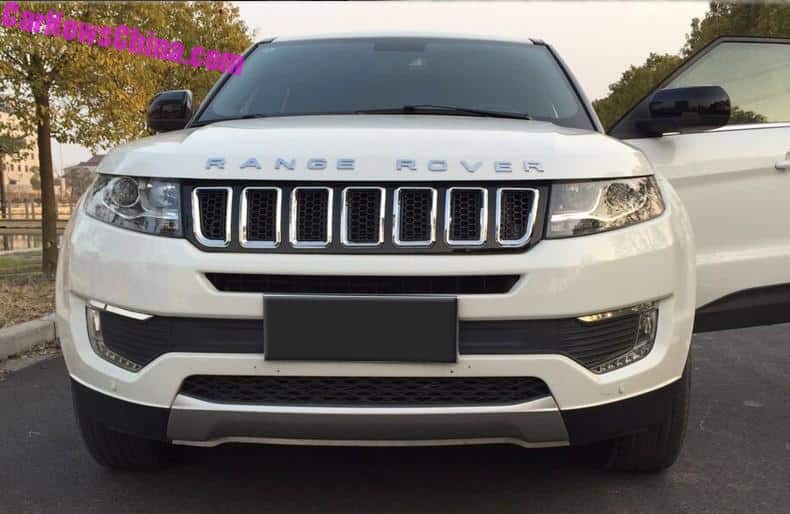 "I am a Landwind. No! I am a Range Rover. Oh. No no! I am a Jeep. Aaaaaaah!!!"
Images via Weibo and Taobao.