The Vision-V concept was a predecessor of ICE UNI-K, which is totally not a Porsche Cayenne. This car made Changan famous outside China in 2020. Their new EV brand is supposed to be designed also by a former Porsche designer.
Changan was teasing this since November last year, and finally, it's coming. The high-end AB brand (AB is a codename) will be launched next week and unveil 5 premium models, reported by Sina Finance. The first of them will be the electric E11, a four-wheel drive SUV with a price range between 200 000 – 400 000 yuan (31 000 – 62 000 USD). E11 is supposed to compete with Tesla Model Y and Nio ES8.
All AB cars will be based on the CHN platform, which Changan, Huawei, and CATL developed together. We don't know much about CHN yet. It was designed for smart EVs, and its name comes from the first letters of our cooperating trio. If you wonder where the "N" comes from, it represents battery maker CATL. Chinese company names traditionally start with the name of the city where it is incorporated. CATL's headquarters is in the birthplace of its founder Robin Zeng – Ningde – a city just halfway between Shanghai and Hong Kong. Full CATL's Chinese name is 宁德时代新能源科技股份有限公司. Some Chinese media refer to it only as Ningde (宁德).
CATL, a Chinese battery supplier to Tesla, VW, produced more billionaires than Microsoft, Apple and Amazon combined
Changan already has its own EV unit and announced it would list it on the Shanghai STAR stock exchange, as reported by Reuters. To avoid confusion, Tan Benhong, Vice President of Changan Automobile, told China Business News that the "new AB brand is not affiliated with Changan EV unit, but the fully independent company."
Changan's chairman, Zhu Huarong, also commented on the new AB brand plans last month at Shanghai Auto: "In the next five years, we will launch 26 new smart electric vehicles one after another, and the first will be unveiled this year." He probably meant the whole Changan Automobile group because 26 new EVs under a single brand would be too much even for an ambitious Chinese maker (blink blink Evergrande).
Even though Changan didn't reveal the new brand name yet, Gasgoo speculates it might be called "Guangyu" as Changan registered this trademark in 2020.
Tan also mentions that Huawei will provide autonomous and SW components with its Huawei Inside solution, CATL will supply batteries, and Changan, which is considered one of the "Big 4" Chinese automakers, will take care of the design and production.
Huawei already cooperates with many automakers, including GAC, Xpeng, Sokon (Seres), BAIC, and positions itself as a smart car solutions supplier. Something like Bosh of infotainment and autonomous components.
Arcfox aS (BAIC) powered by Huawei Inside at Shanghai Auto.
Last year Changan got famous outside China when they launched the "Porsche Cayenne for poor people" Changan UNI-K model. Some Chinese media claim an undisclosed former Porsche designer will also design the AB E11. We hope it won't.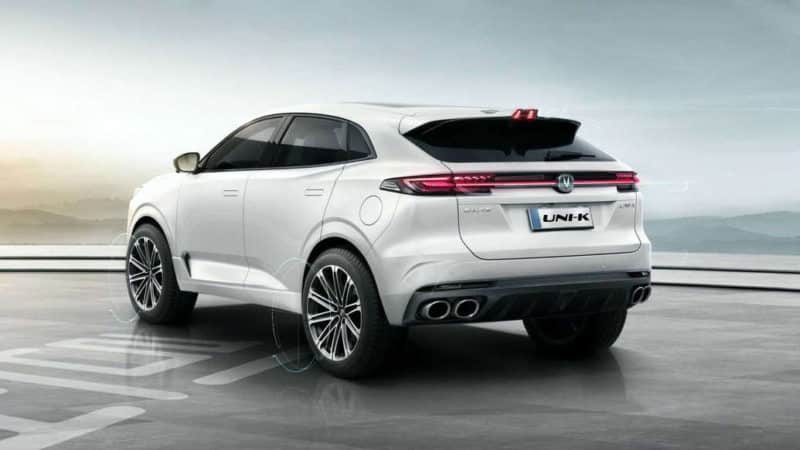 Still, we are looking forward to it. Huawei, CATL, and even Changan are some of the strongest players in the Chinese EV market. Moreover, Huawei plans to sell 300 000 EVs in 2022. If they plan to list AB branded cars in Huawei stores, a new competent EV brand might be just born.
Source: Sina Finance, Reuters