On August 14th ORA held an event where they launched two new EV models. First was ORA Black Cat 2022, which is an annually updated version with some nice interior surprises. The second was the ORA White Cat Little Wildcat edition, which we already introduced earlier.
ORA is a brand of legacy automaker Great Wall Motors. It was launched in 2018, and at the moment, they are selling four different cars. They focus on trendy electric cars, and their marketing is very focused on women. The whole launch show was designed as a fashion show more than an official car show.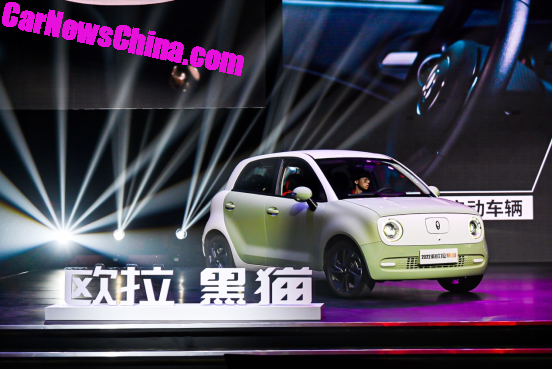 During the launch, Dong Yudong, CEO of the ORA, said: "Women in the new era have a tough and courageous attitude towards life. They dare to break the status quo, have the courage to pursue their own happiness, and be the queen in their lives." Yudong also mentions that ORA is The car brand that loves women the most.  Seems to me like a direct assault at Wuling. 
Let's have a closer look at the 2022 Black Cat.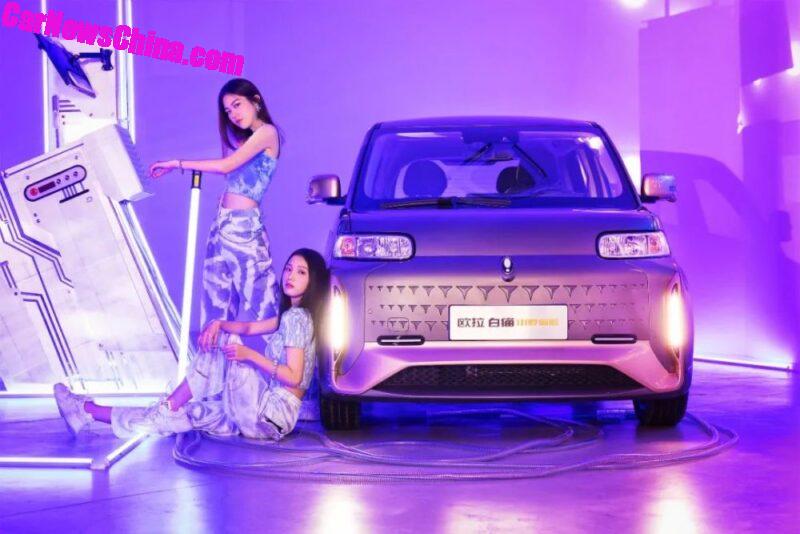 ORA Black Cat 2022
The first ORA Black Cat, sometimes referred to as ORA R1, was launched in 2019 at Shanghai Auto. It was the cheapest EV in China at that time. This is the first update, and to be honest, not many things were changed. The exterior design remains the same. The size is the same – length, width, and height: 3495/1660/1560mm, wheelbase is 2475mm. So it is still quite a giant car comparing with Wulig Hongguan Mini EV (length only 2920mm) or Chery eQ1 (length 3200mm).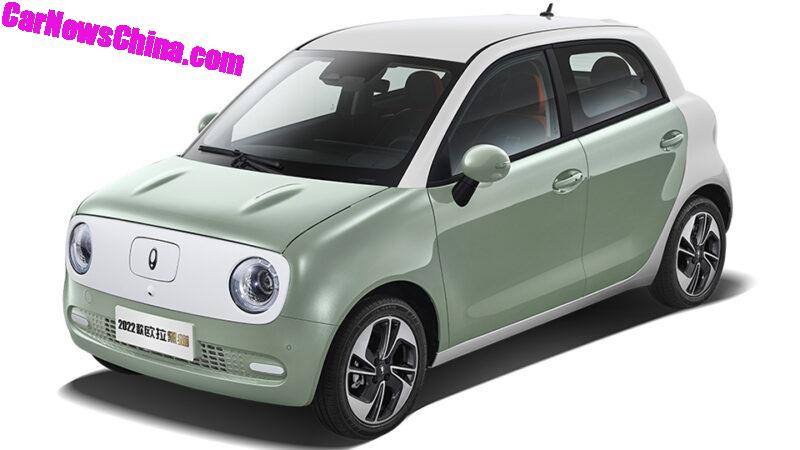 Talking about other things that were not upgraded – power. You can again choose between the 48 hp and 61 hp versions with 125Nm and 130Nm torque. About battery capacity, there are three options 301 km, 351 km, and 405 km.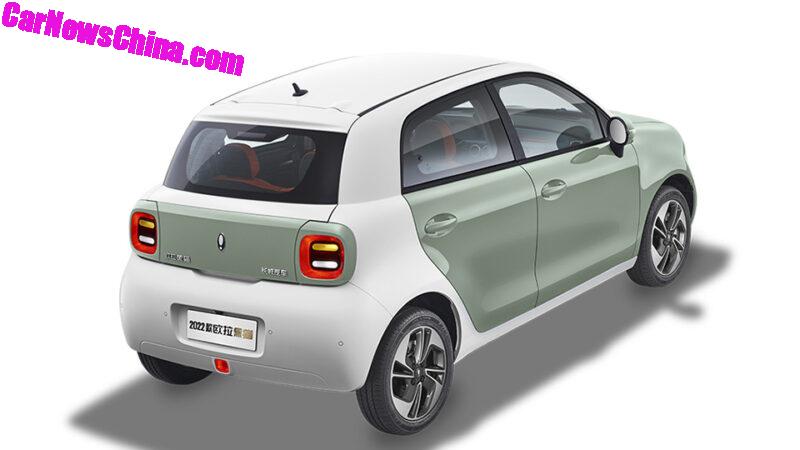 The price range is between 69 800 – 84 800 yuan ($10 800 – $13 000). Up to now, it sounded a bit boring, right? Fortunately, the ORA engineers changed something a lot – interior. It has a nice new facelift and one new LCD screen, which finally doesn't look like if iPad would be made in the 90s. It is a confident EV dashboard from the 21st century. One panel is 10.25″, the second is 7″. Both panels are connected, making an impression of one long LCD screen like Mercedes has in its new cars. Also, the leather steering wheel has lots of new buttons, suggesting ORA added some new SW features and driving assistants.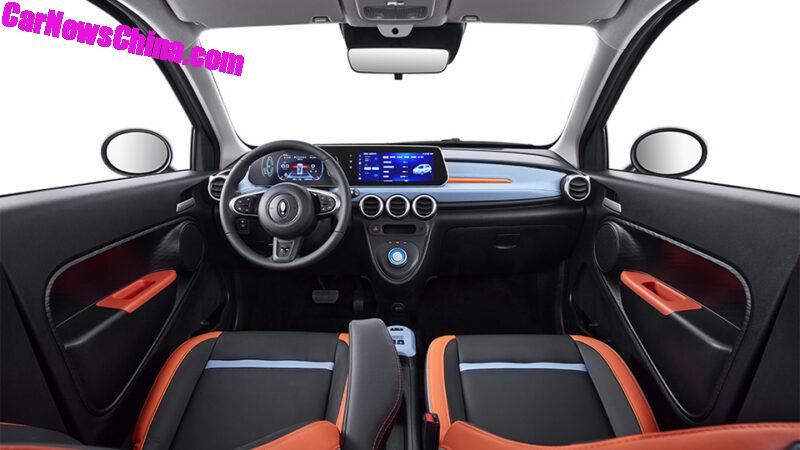 And they did. ORA R1 has road signs recognition, a lane departure warning system, adaptive cruise control (!), and a 360-degree panoramic parking system.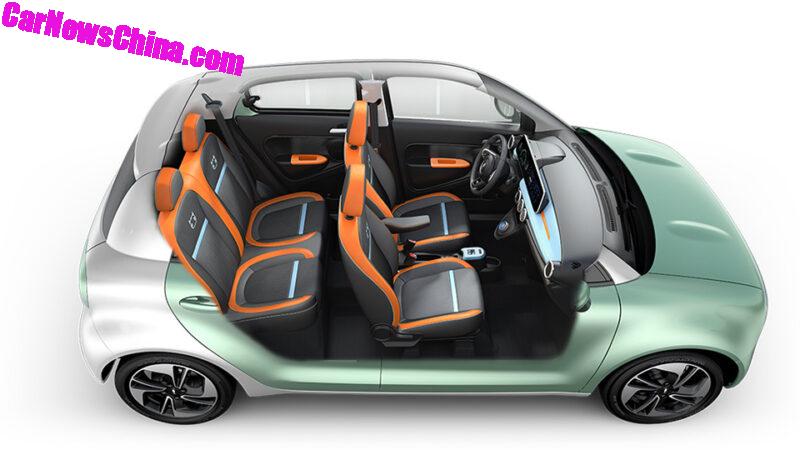 The first version of Ora Black Cat was selling quite well, with more than 46 000 R1 sold in 2020 and more than 30 000 in the first half of 2021. ORA decided not to change what works and only update SW by adding more driving assistant features and giving the dashboard more digital refresh. I would guess this will be a success despite the higher price.