Chinese EV maker XPENG has expanded its European footprint by opening its first Brand Experience Store in Norway. The company is also officially launching the XPENG P5 sedan and XPENG G3i SUV, which are available for test drives starting today.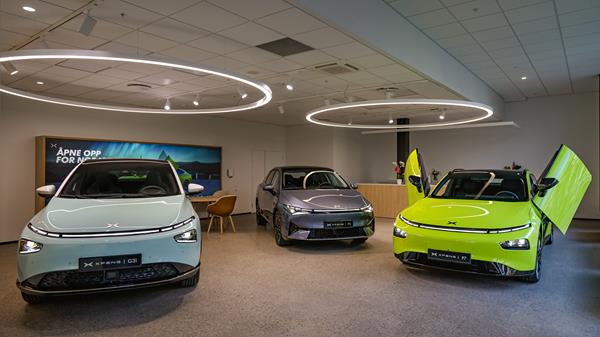 XPENG has opened a new Brand Experience Store in Norway, in the Bjorvika area of Oslo. The facility will allow prospective buyers to view and test drive XPENG's electric cars for a hands-on experience before committing to a purchase.
The Bjorvika Store is the fourth Brand Experience Store in Europe, with the other three located in Sweden, Denmark, and the Netherlands.
Eric Jin, VP at XPENG, commented that the new Store is a testament to his company's growing interest in the European EV market. He added that XPENG chose the location due to being one of the most vibrant areas in the capital city.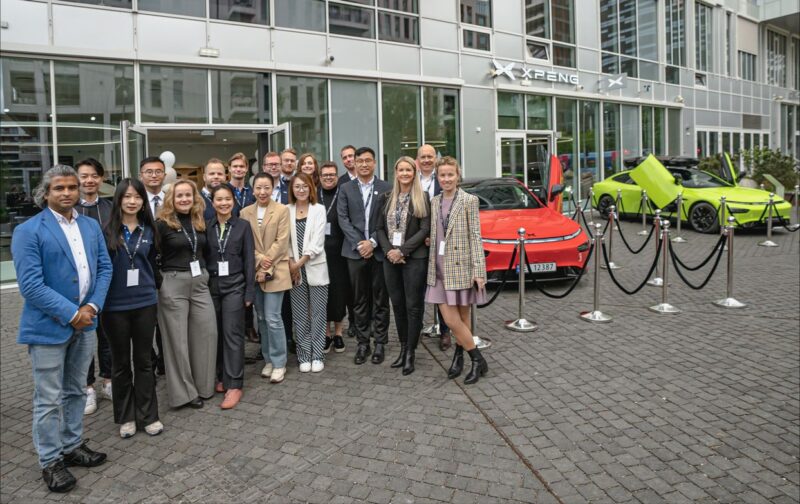 XPENG also announced two new electric cars; the XPENG G3i and P5. The former is an update on the G3 SUV. The new SUV comes with what XPENG calls "X Robot Face" styling and 108 LEDs on the bumper. The car also uses new hidden door handles that enhance its aerodynamic properties. XPENG says the G3i is available in Coral Green color, reminding users of the classic Chinese Qinghua porcelain.
Other features on the G3i include a panoramic windshield, XPILOT 2.5, Advanced Driver Assistance System (ADAS), Vehicle-to-Load technology, Bluetooth-enabled digital key, etc.
The P5 is XPENG's premium sedan with a spacious interior. Prices start from 380,000 NOK (US$39,250).
XPENG also announced it would attend the EVS35 event in June, where it will showcase its flying car, the XPENG X2. However, visitors to the new Brand Experience Store will be able to see it before the show.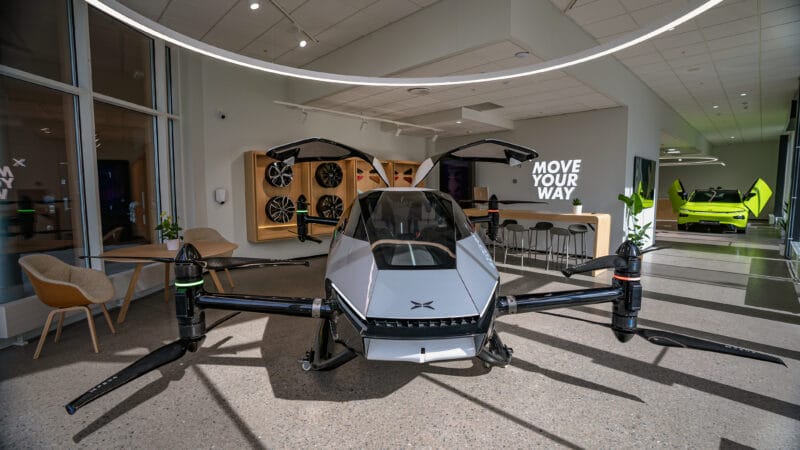 XPENG started delivering its EVs to Norway, its first international market, in 2020, beginning with the G3 SUV. It has since added the P7 flagship to the Norwegian lineup.
XPENG joins fellow Chinese EV brand NIO, which entered Norway in May as its first international market and opened its own NIO House in Oslo last year. It started selling the NIO ES8 in Norway last year, with the option to rent the car's battery. Recently NIO sold its 500th vehicle in the country and looks to open 20 battery swapping stations by 2022.
Since entering Norway, Xpeng has sold almost 1000 cars in the country. The majority (about 800) were SUV G3, while the P7 sedan sold 185 units.
Source: Xpeng