In the latest Euro NCAP results released today, three Chinese-manufactured cars – MG Mulan, Chery Omoda 5, and SAIC Maxus MIFA 9 – earned top marks. A total of 14 cars were tested for the final round of Euro NCAP tests in 2022, and only three failed to achieve 5 stars.
MG Mulan (marketed in Europe as MG4 Electric), Chery Omoda5, and SAIC Maxus MIFA 9 are the latest cars produced in China to earn 5 stars in Europe's strictest safety tests. This is coming after Smart #1 & Wey Coffee 02 earned five stars along with NIO ET7's 5 star-outing.
MG Mulan (MG 4 Electric)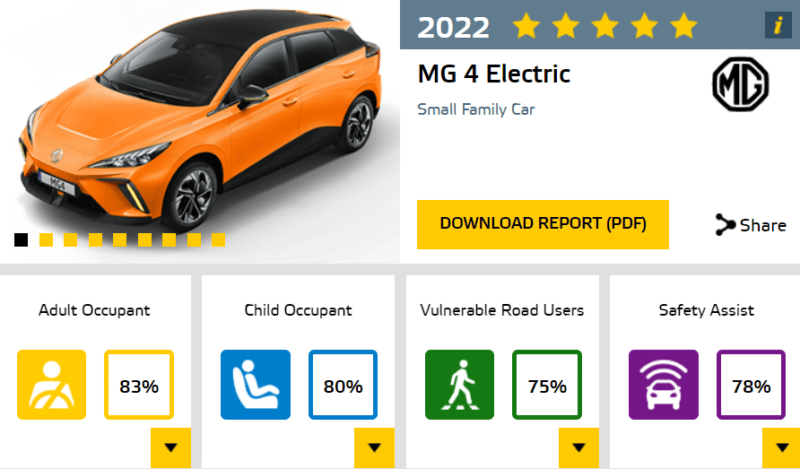 The MG 4 EV is a 5-door hatchback that made its way to Europe. In July, the first batch of MG 4 EVs left Chinese shores to Europe, and from its recent safety scores, we can conclude that MG did its homework.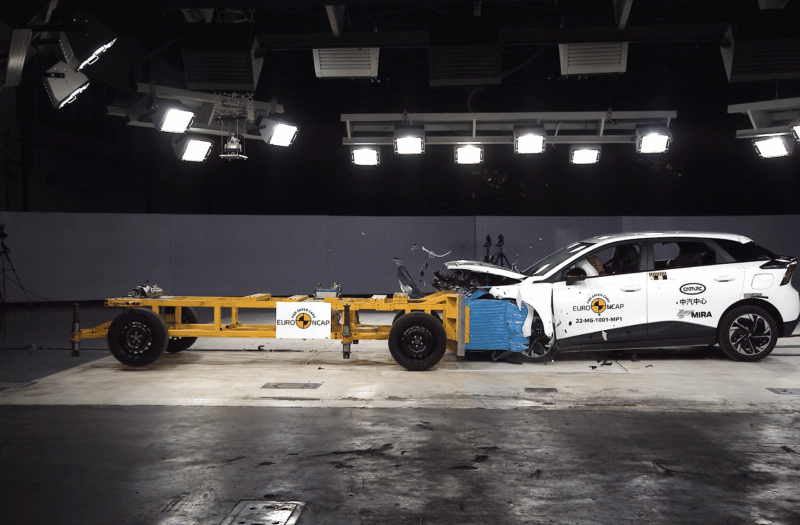 The vehicle's highest score came in the Adult Occupant category with 83%, while it scores 80% in the Child Occupant segment. The car also scored 75% and 78% in the Vulnerable Road Users and Safety Assist category respectively.
Chery Omoda5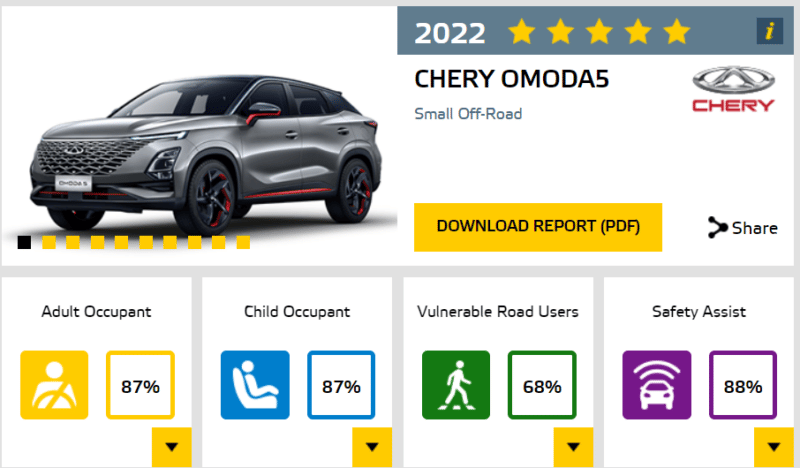 Launched in July, the Chery Omoda 5 is a $13,800 crossover, offered in two powertrain options and seven versions. At the Euro NCAP tests, the SUV scored an identical 87% in both Adult and Child Occupant categories, 88% in Safety Assist, and 68% in Vulnerable Road Users.
SAIC Maxus MIFA 9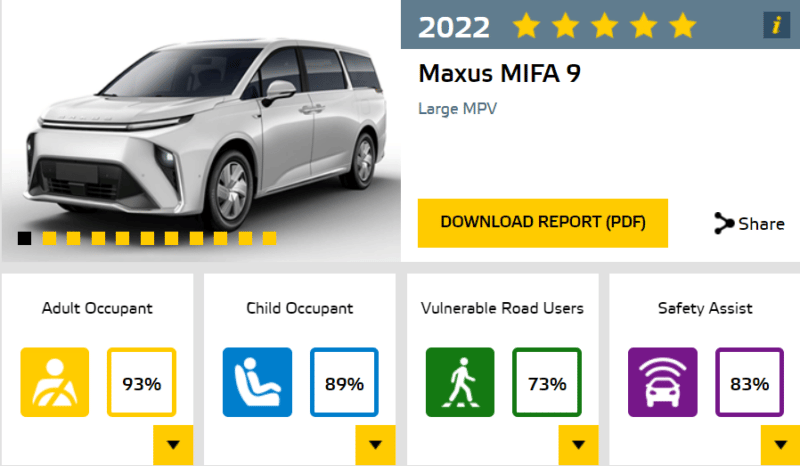 The MIFA 9 is the first car based on the Maxus Intelligent Flexible Architecture (MIFA) platform, hence the name starts with MIFA.
Maxus is a brand under SAIC based on the British LDV Maxus brand which SAIC bought in 2010. LDV was a Birmingham-based van manufacturer that went bankrupt in 2008. Since then, it changed owners from Russian GAZ to Eco Concept and finally ended up in the hands of Chinese SAIC in 2010.
At the European safety test, the MIFA 9 scored 93% in the Adult Occupant, 89% in the Child Occupant, 83% in the Safety Assist, and 73% in the Vunerable Road Users segment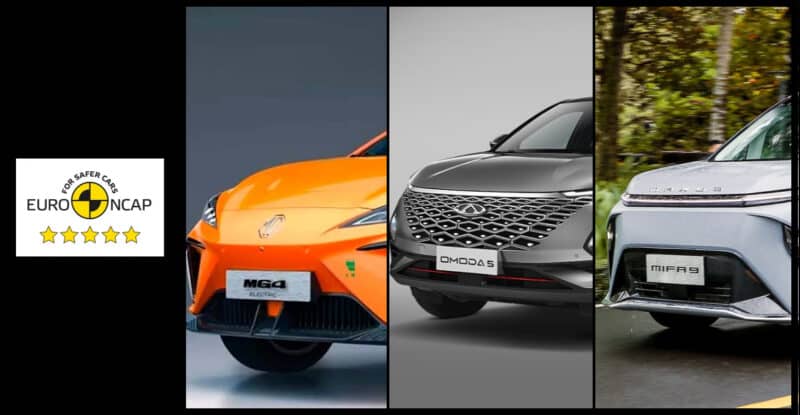 The latest stellar outing from Chinese manufacturers is a far cry from the early days of one-star ratings. The first Chinese brand to earn a five-star rating was Qoros in 2013. However, the brand disappeared with very little impact.
Different Chinese automakers have attempted the crash tests in the past, with varying degrees of success. In 2021, the Lynk & Co 01 and the NIO ES8 received top marks from Euro-NCAP. After that, the ORA Funky Cat and WEY Coffee 01 achieved 5-star ratings in September 2022. During the October test round, the BYD Atto 3 received 5-star ratings.
"Twenty-five years since it first started, Euro NCAP is still driving ever-higher levels of safety and our protocols for 2023 will brings exciting, tough new challenges to the car industry", says Michiel van Ratingen, Euro NCAP's Secretary General. 
With the NIO ET7's strong showing at the November test round, along with cars from WEY and Smart, it's possible that Chinese cars are gradually evolving from tin cans to technologically advanced models. Euro NCAP says it will test more Chinese cars than ever, and from here, it remains to be seen how they perform.
Sources: Euro-NCAP