On December 12, Nio announced that it produced its 300,000th vehicle, and the company will reach 300,000 cumulative deliveries approximately on January 1, according to the company president. Nio's cumulative deliveries as of November 30 were 273,741 EVs, meaning the company aims to deliver about 26,000 cars in December. Many Chinese automakers set very ambitious goals for the last month of the year as EV subsidies end in China on December 31.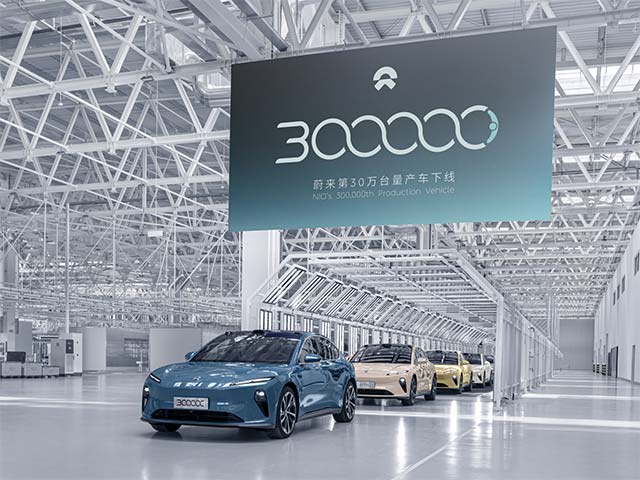 It took Nio 4 years and 7.5 months to produce 300,000 cars. The third 100k took Nio only 7.5 months (April to December). Let's remind the previous milestones:
The first Nio ES8 roll-off on the production line – May 2018
100,000th produced on April 07, 2021
200,000th produced on April 26, 2022
300,000th produced on December 12, 2022
Nio announced that it will launch five new models in the first half of 2023. The new models will be introduced in Hefei, China, on December NIO'sring the Nio Day. Although no details were given, we expect the new models to include the refreshed ES8, EC6, and ES6, which will be switching to the NT 2.0 platform. And based on spy shots, Chinese media speculate that the other two will be ET5 station wagon (kombi) and EC7 coupe SUV. The mysterious Nio phone won't be unveiled during Nio day; it will happen later in the first half of 2023.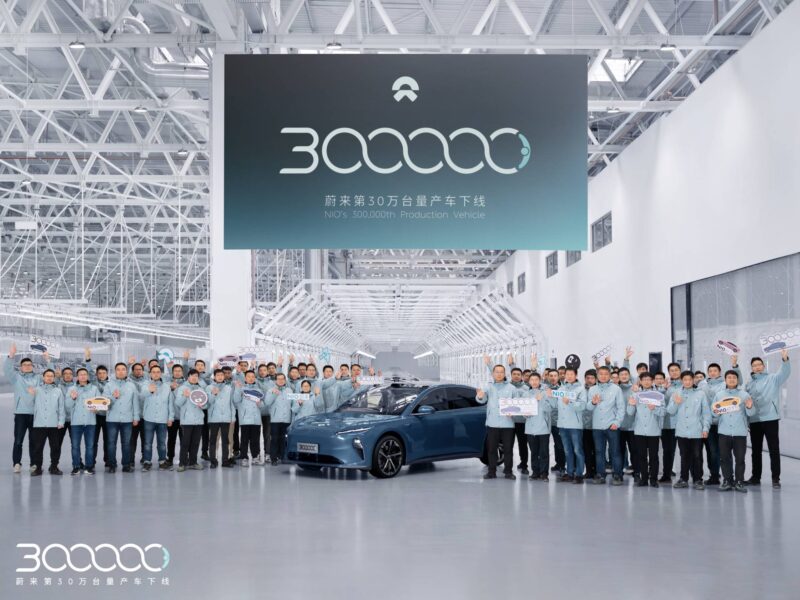 Additionally, Nio plans to set up an autonomous driving R&D center in Singapore, where they finished the secondary stock listing in May. Nio already has R&D offices in California and a Desing HQ in Munich, Germany, where they started deliveries of ET7 this month.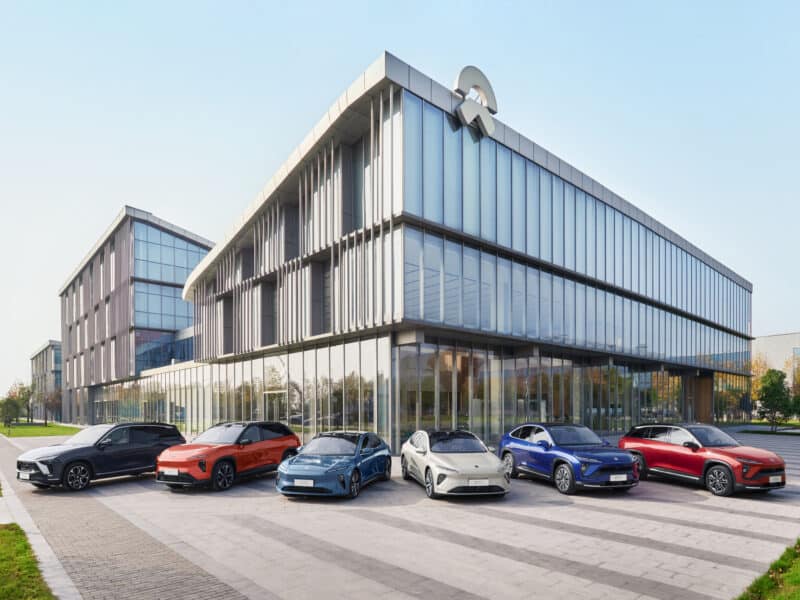 In October, Nio entered Germany, Netherlands, Denmark, and Sweden. During the previous Nio day 2021, the company announced its 25 countries by 2025 plan. The second phase of its global push includes Australia, France, Italy, Austria, Belgium, Italy, Switzerland, Spain, and the US. William Li personally confirmed that Nio aims for the US market in 2025, although it will be difficult. Nio already has US headquarters in San Jose, California, and recently signed a ten years lease there.
Globally, Nio operates 395 Nio Houses and Nio Spaces, 1263 Power Swap Stations (PSS), of which eight are in Europe, and 12,785 charging points. On December 17, Nio will open its first EU Nio House in Berlin.
The information about the 300,000th car to be delivered approximately on January 1 was shared by Qin Lihong, Nio's President and Co-Founder. On the other hand, Deutsche bank estimates deliveries of 19,500 vehicles in December. Previously Nio announced their goal is to sell 43,000 – 48,000 cars in Q4 2022. In October + November, Nio sold 24,237 cars, which means they need to sell 18,763 – 23,763 in December.