China is the land of the big American sedan. Earlier, we met the new Cadillac CT6, discontinued in the United States but still very much alive in China. And today we can show you the new Buick LaCrosse sedan. Production of the LaCrosse in North America ended in 2019, but production in China continued. And now there is a new one.
It isn't totally new, as it still uses the same platform as the current-outgoing LaCrosse. But the design got a makeover with a new front and rear. The front is now in line with the design of other recently launched Chinese Buicks, like the Buick Electra E5 and the Buick GL8 Century. Buick cars are made in China by the SAIC-GM joint venture.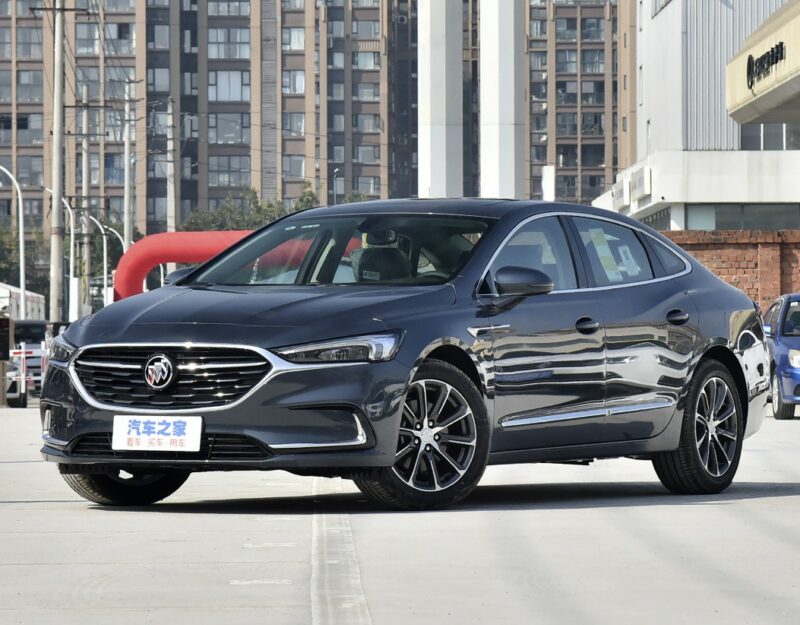 The current-outgoing Buick LaCrosse. Production in China started in 2017 and it was last updated in 2019. Power comes from a 169 hp 1.5 turbo or a 237 hp 2.0 turbo, both mated to a nine-speed automatic gearbox. Price starts at 219,800 yuan (31,527 USD).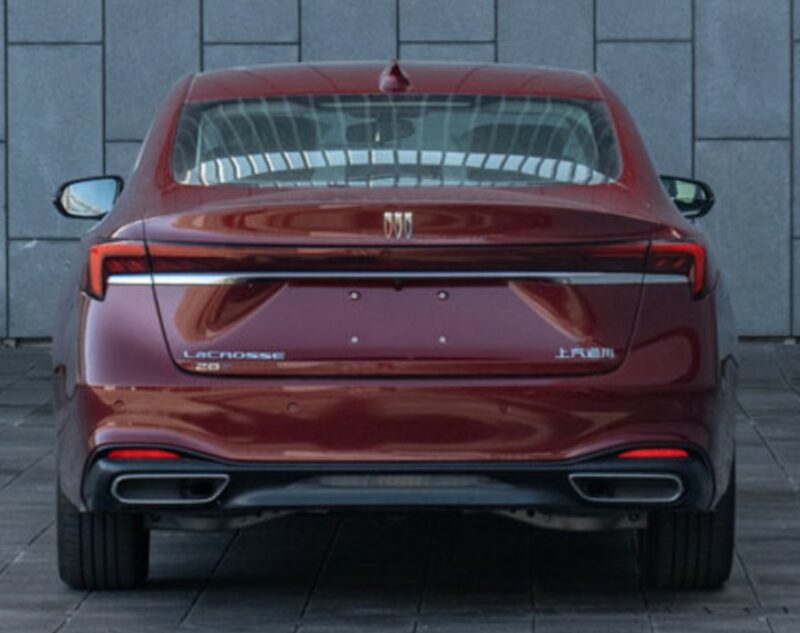 The new Buick LaCrosse looks a lot sportier, with a cool spoiler integrated in the boot lid. Size wise, it is almost the same:
New LaCrosse: 4996/1866/1472, with a 2905 wheelbase.
Current LaCrosse: 5026/1866/1462, with a 2905 wheelbase.
The new LaCrosse will be powered by, again, the same 2.0 turbo as the current car, but it loses 10 horses: 227 hp for a 230 km/h top speed. It is yet unsure of the 1.5 turbo will return as well.
There are no plans at the moment for PHEV or even MHEV versions of the LaCrosse, which is a bit odd for a new car in China in 2022, especially a car in this segment of the market. Most large sedans made by local Chinese automakers are either EV or PHEV now.
The new Buick LaCrosse will have its public debut on the 2023 Shanghai Auto Show in April next year and will launch on the Chinese car market soon thereafter.