Recently, Nio opened job positions related to US safety compliance of their cars. Hiring is conducted by its San Jose office in Califonia. Nio has about 60 open positions in the US, including Linux specialists, camera systems developers, vehicle motion SW engineers, and homologation and safety standards experts.
In November, Ning Qu, Nio's senior director of Global Software Solutions & Architecture, started a hiring spree in the US and posted an announcement on his LinkedIn, "Our NVOS (editors note: Nio Vehicle Operating System) team is looking for architects in various areas: Linux kernel, BSP/Linux, System Performance, and Simulation platform."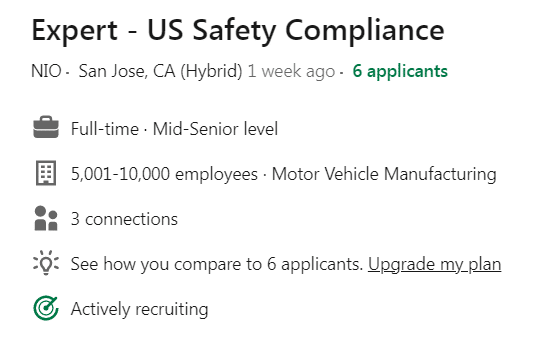 Nio opened its first office in North America six years ago, on October 2016. Nio's co-founder and CEO, William Li, was presented on the site personally. Nio rented 8000 square meters (85,000 square foot) office building on 3200 North First Street in San Jose. In January 2022, Nio rented a neighborhood building with more than double the capacity – 18,500 square meters (200,000 square feet) of office space. The address is 3151 Zanker Road, and the lease was signed for ten years.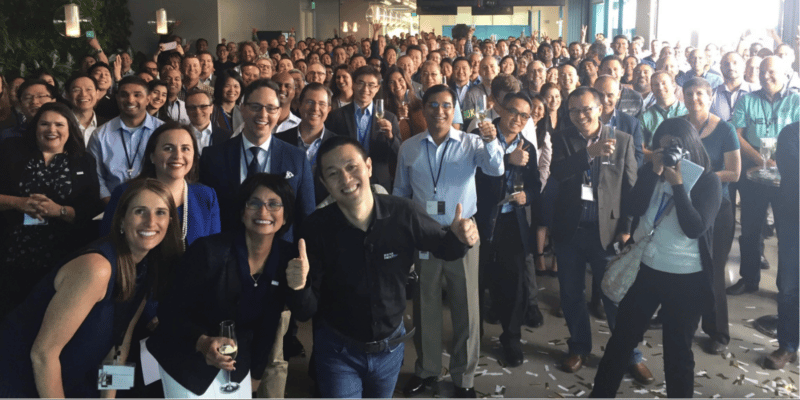 For their San Jose office, aside of Linux and developers AD positions, Nio recruits experts in US Safety Compliance and adds the description of job responsibilities:
Ensuring safety compliance for safety lifecycle processing based on the US regulations(DOT, VSSA, FMVSS)
Consulting with the legal department and advising leadership and management on safety compliance matters, especially in the due care area.
Provide technical safety solutions or advice on occupant-less low-speed vehicles, passenger vehicle conditional driving automation, and passenger vehicle automated driving systems (in U.S.DOT actions).
Provide technical advice on crash types, crash causation, crash rates, digital highway measurement, network screening, data limitations, analysis and diagnosis, Crash Reduction Factors (CRF), and safety management systems, especially in AD area.
Review available crash data, summarize the crash history, and provide recommendations for AD safety mechanism improvements.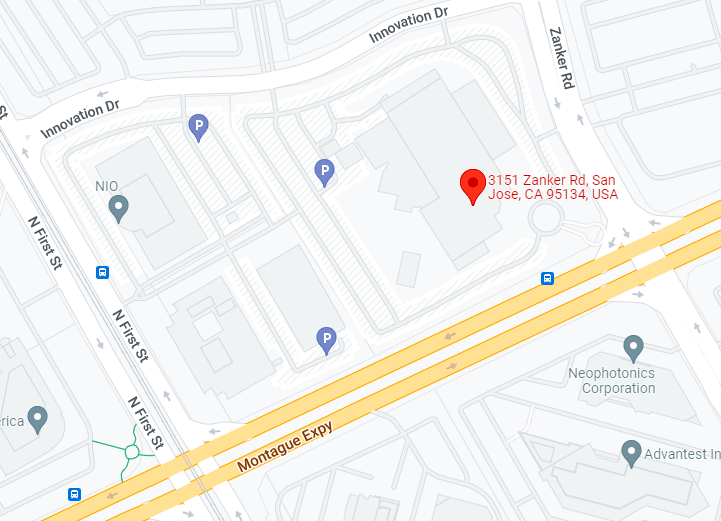 Another open position is for example Senior Vehicle Safety Standards Engineer and the role describes as
NIO is seeking a Senior Staff Product Safety Standards Engineer for its North American Vehicle Engineering Team. Reporting directly to the Chief Safety and Compliance Engineer, the Standards Engineer will define, develop, and deliver appropriate safety standards, guidelines, industry best practices and due-care requirements to support Safety Assurance and Compliance across NIO's fleet of vehicles worldwide. You will also represent NIO in external Standard Developing Organizations and working groups to contribute to the development of safety standards and best practices in Autonomous Drive, Battery Electric Vehicles. This position can be based in San Jose, CA, or Seattle, WA.
Interestingly, Nio didn't announce they have or they plan offices in Seattle. The Shanghai-based startup is full of surprises, and maybe we will hear a major announcement about its growing North American presence soon.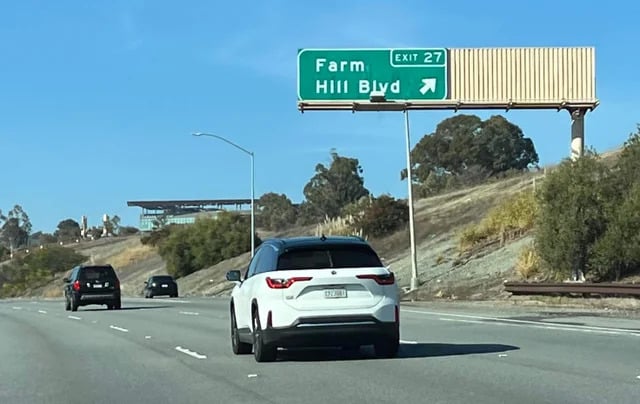 Moreover, Nio ES6 was recently spotted on US soil on highway 280, close to the San Jose offices. William Li previously confirmed that Nio wants to expand to the US market before 2025. Chinese EV maker entered the first EU countries in October – Germany, Denmark, Sweden, and the Netherlands. Nio follows its '25 countries by 2025 plan', and the next target of its expansion is Austria, Belgium, France, Hungary, Italy, Spain, and Switzerland.
On December 16, Nio opened its first EU Nio House in Germany, Berlin. Nio currently has 93 Nio Houses globally, including Nio House in Oslo, Norway, and prepares others in Amsterdam, Stockholm, Frankfurt, Hamburg, and Dusseldorf.
More products, including third generation PSS, SUV coupe EC7 and refreshed ES8 NT2, will be launched on December 24 on Nio Day in Hefei. We will keep an eye on that!