Recently, the all-new GAC Trumpchi GS3 (codename A79) was unveiled in Chinese MIIT announcements. Now, GAC has shared some official images of its interior. Same with the previous bunch of official images, they are finished in a cartoonish-looking style. Let's get to them.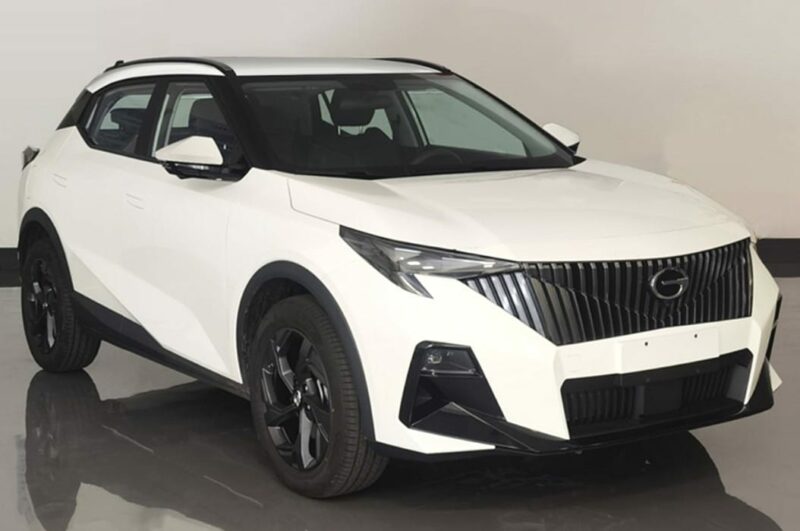 But first, we will remind you that the second generation of the GAC Trumpchi GS3 is a compact SUV with a sharp grille and sporty look. In terms of appearance, it stays in line with the latest Trumpchi Emkoo. The GS3 is slightly larger than its predecessor. Its dimensions are 4410/1850/1600 mm with a wheelbase of 2650 mm. The new GS3 has a 1.5-liter turbocharged petrol engine with an output of 175 horses. Later, there will also be a PHEV version. And now, we have a chance to have a look at the interior of the upcoming GS3.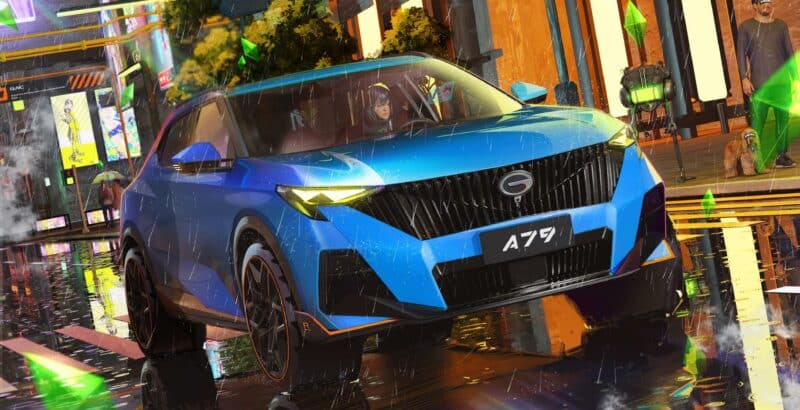 Trumpchi GS3 Interior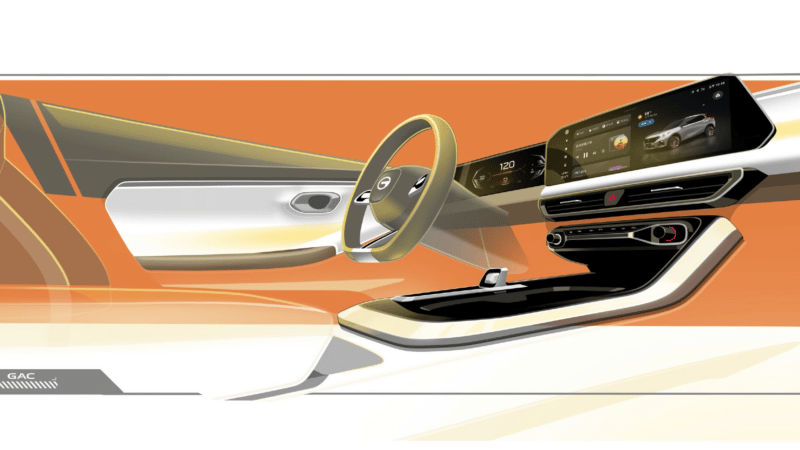 First, let's start with the screens of the GAC Trumpchi GS3. It has a strip LCD instrument panel that sits right behind the steering wheel. Next to the instrument panel, we can see the main screen of the GS3. It has an oddly asymmetric shape. It seems that Trumpchi designers wanted to impress the young audience with it. The interior itself also has the same goal, since it is finished in hip combination of white and orange colors. Anyway, under the screen, we can see a pair of air vents with a hazard light button between them.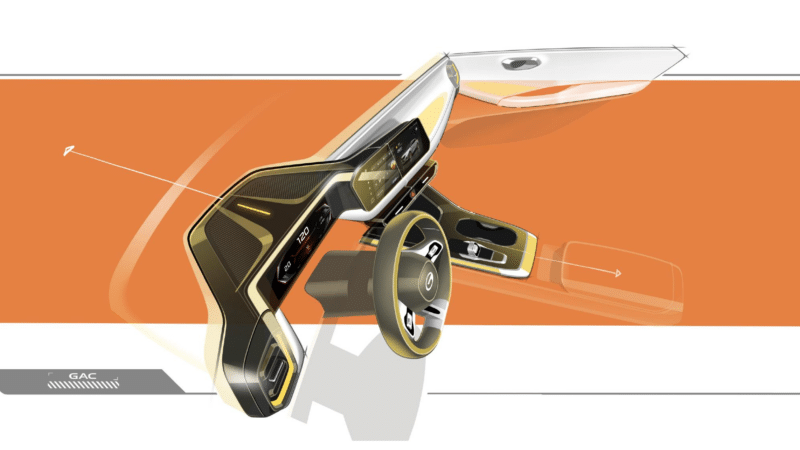 The center tunnel of the Trumpchi GS3 got a block of climate-control buttons, a wireless phone charging pad, a small monostable gear selector, and a pair of cup holders. It also has a catchy aluminum trim with 'GAC' lettering on it. The new GS3 adopts the steering wheel from the GAC Emkoo. It has three spokes and a D-shape.
All in all, the GAC Trumpchi GS3's interior looks modern and attractive. The actual car will launch in the Chinese market in Q12023 with an entry price tag of about 85,000 RMB (12,200 USD). We will keep an eye on it, so stay tuned!
Source: GAC Trumpchi Weibo