New spy shots of the upcoming Wey MPV. Two test cars were spotted in Beijing. They are still heavily camouflaged, but we can get an idea of the car's size and design. It seems to be a full size MPV with a short nose and sliding doors.
Hey! What is Wey?

Wey is a brand under Great Wall Motors (GWM), founded in 2016 and named after the company's founder and charmain Wei Jianjun. Wey was founded as a luxury SUV brand. Over the years, they have launched and cancelled lots of SUVs with lots of overlap and without much consistency. Wey sells only three cars at the moment, which is very little for a Chinese car brand. These cars are the Latte, the Mocha, and the Machiatto. But there is more on the way: the retro-styled Wey Yuanmeng, a large sedan, the new Wey Lanshan 7-seat SUV, and the MPV you see in today's spy shots. All these new cars obviously mean Wey will no longer be an SUV-only brand.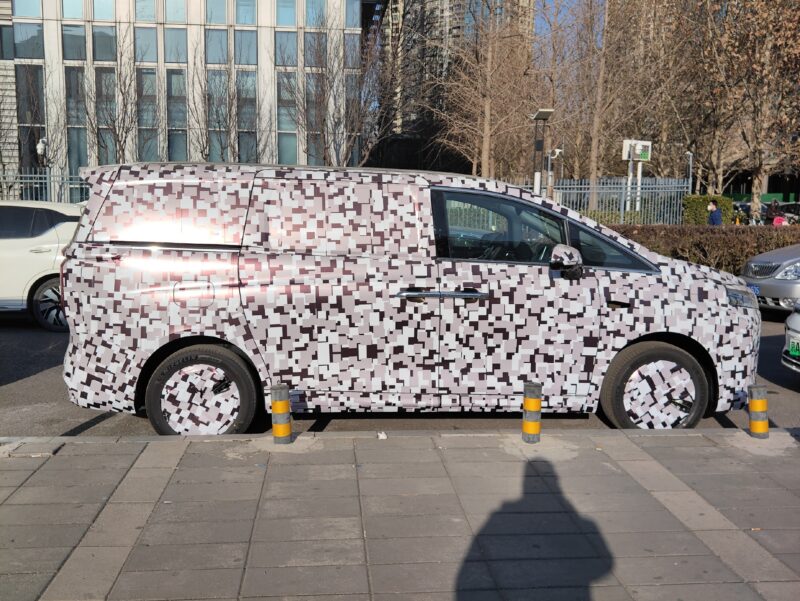 MPVs are very popular in China at the moment. The come in all kinds and sizes, powered by ICE, PHEV, and EV drive trains. The Wey MPV is expected to have a length of more than 5.3 meter and a wheelbase of about 3.2 meter. Wey will offer 4-seat, 6-seat, and 7-seat versions. The MPV will be based on Wey's 'Coffee Intelligence driving platform'. The MPV gets the new Lemon DHT-PHEV drive train, combining a 1.5T engine, an electric motor, and a 44.5 kWh ternary lithium battery pack.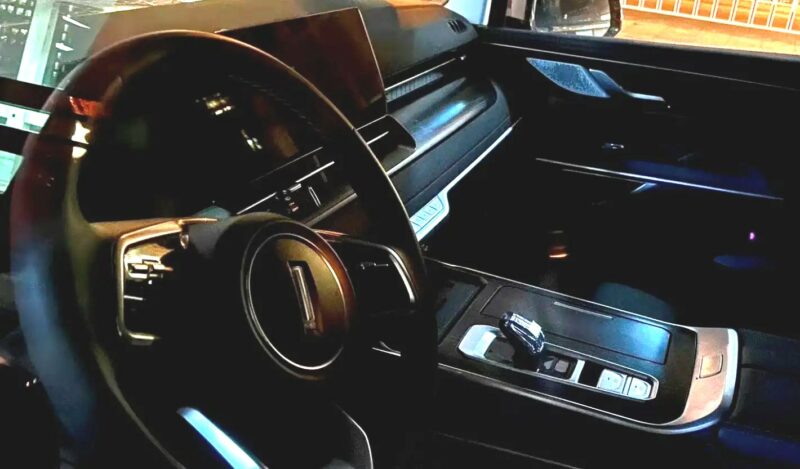 Wey logo on the steering wheel. The screen is small compared to competing cars. Wey, and GWM in general, has always been a bit behind the pack when it comes to in-car infotainment technology.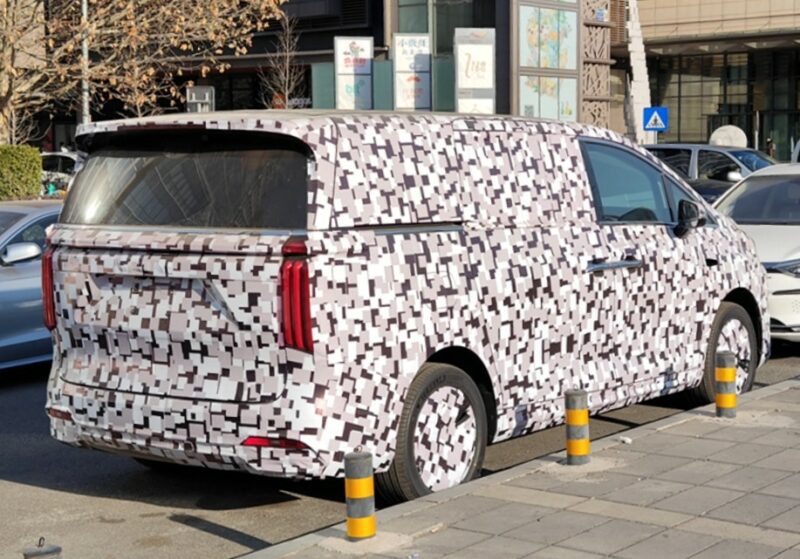 It has a sliding door on each side, large rear lights, and a very straight rear end. The front, by contract, is…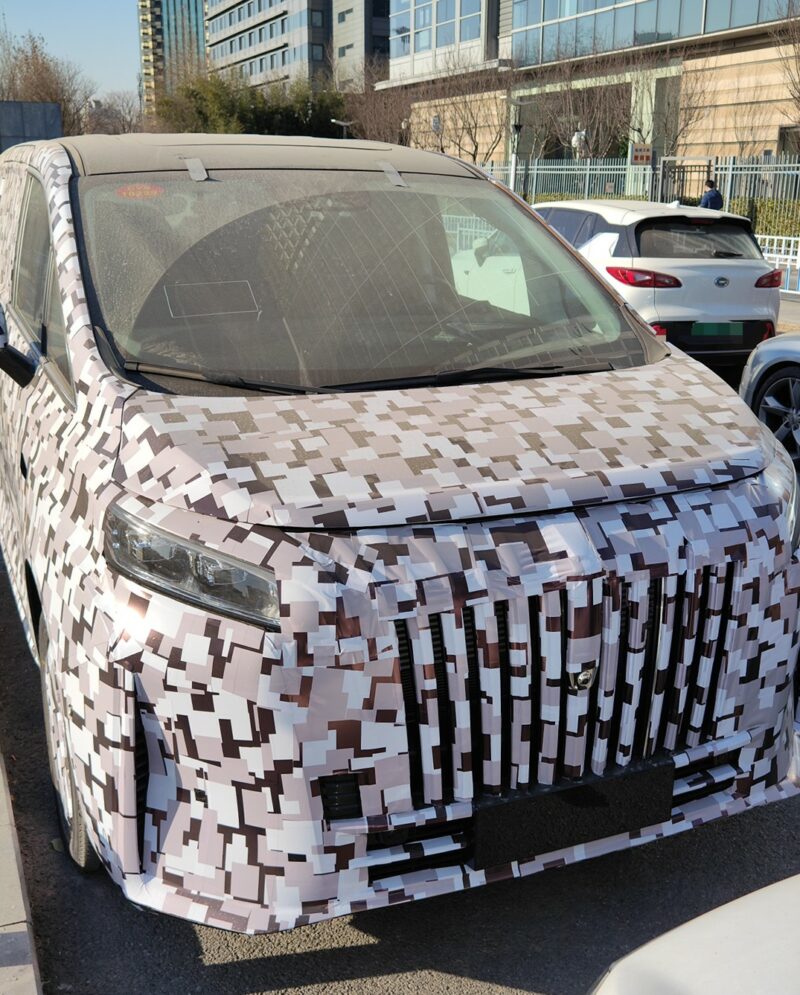 … very streamlined, especially the windshield, which seems raked to the max. The grille is larger than we have seen on any Wey so far.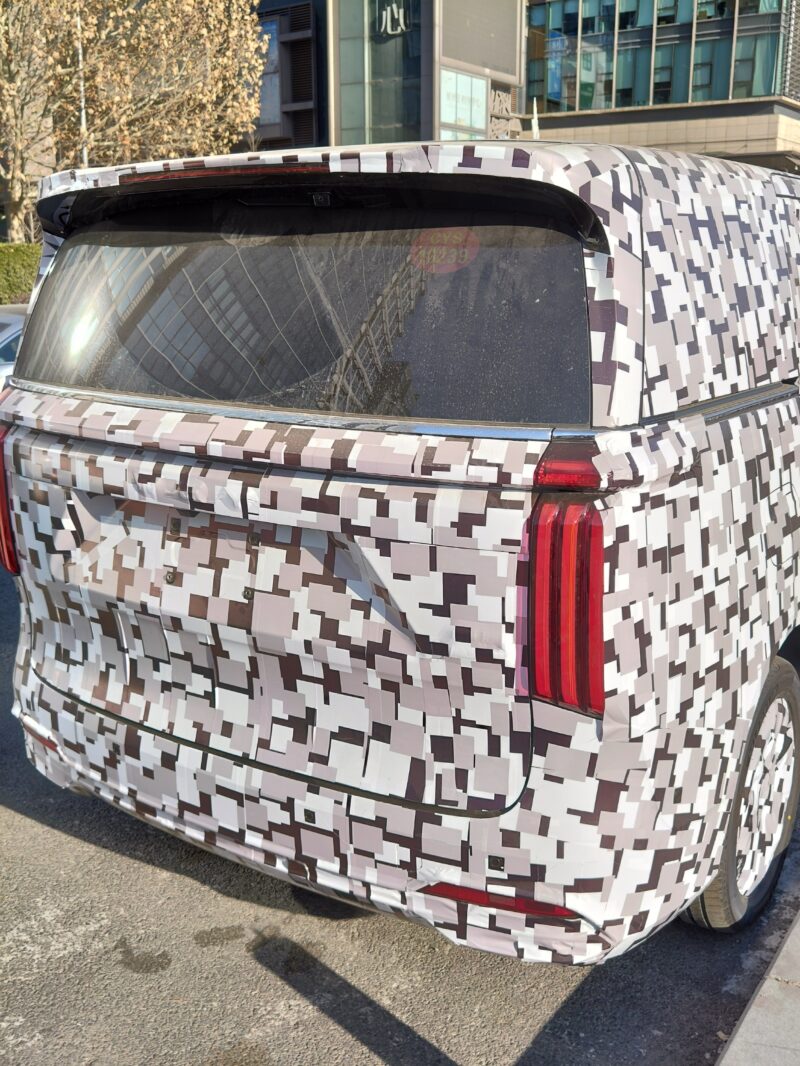 The Wey MPV will debut in semi-concept form on the Shanghai Auto Show in April. The production car will follow in Q3, with a launch on the Chinese car market in early Q4. By that time there will be a dozen more MPVs on the market, so the Wey will face some though competition.
Via: Dongchedi.