On February 16, Nio held an opening ceremony for its fourth battery swap station in the Netherlands. The facility is located on the outskirts of Utrecht on the A2 highway connecting the city with Amsterdam. The exact address is Floraweg 25, Utrecht, in the Carlton President Hotel car park. Nio calls its swapping facilities Power Swap Station (PSS).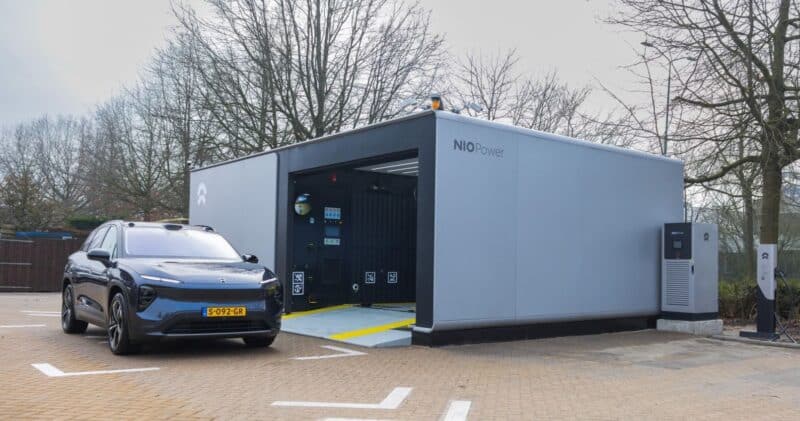 The Utrecht PSS went into operation in January, and drivers could swap their batteries there from 8 am – 4 pm. Since today's launch, the operational hours are aligned with Nio European's standard PSS opening time of 7 am – 10 pm, Monday – Sunday. Two Nio's fast chargers are also available on the spot. The chargers are also open to other EV brands via Nio App.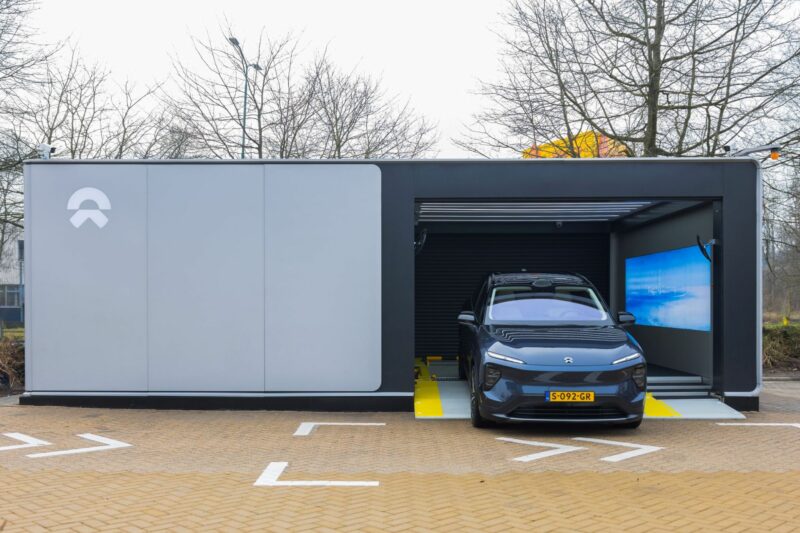 "Nio's Power Swap Stations can do more than swap and charge batteries of Nio models. Soon they will offer the possibility of balancing the grid frequency. Nio's Power Swap technology can thus play an essential role in making the electricity network more efficient and thus in making the Netherlands more sustainable," claims Nio in the press release.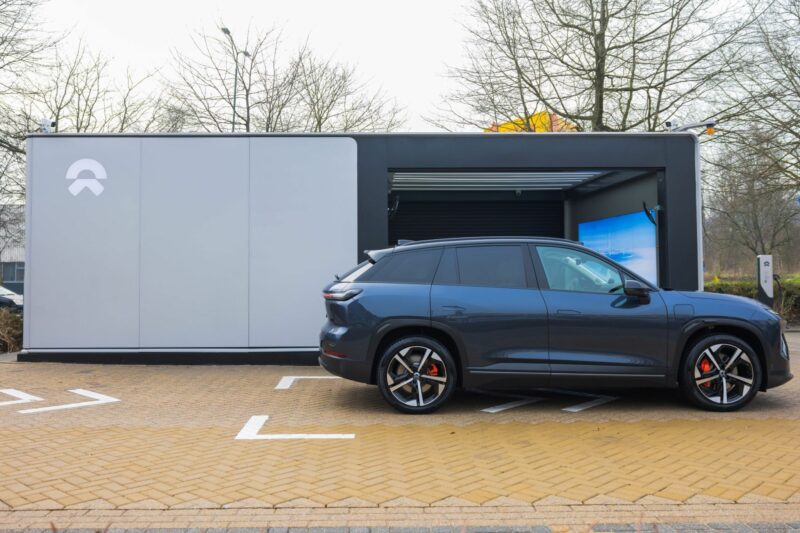 As for all Generation 2.0 PSS, the facility in Utrecht can store 13 batteries and perform 312 swaps daily. One exchange takes approximately 5 minutes and has a 98% success rate of happening unmanned. President Qin Lihong announced that they aim to increase this to 99,99% with their Generation 3.0 PSS. Nio manufactures its PSS intended for Europe in a Hungarian factory in Biatorbágy, about 20 km from Budapest.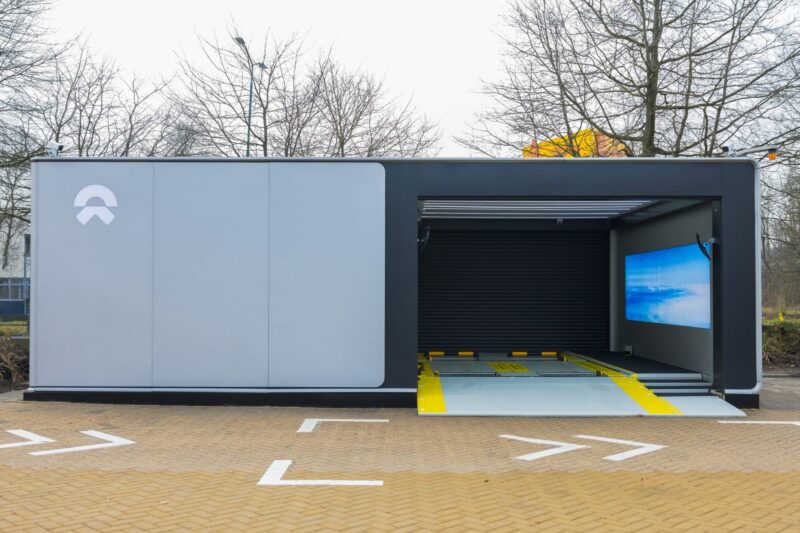 The Generation 3 swap station can perform a swap in 2.5 minutes, stores 23 batteries, and is equipped with two lidars. Nio will start installing China's newest swap station in March 2022 in China.
CarNewsChina learned that there are at least two more swap stations in the making in the Netherlands – in Harmelen and Barendrecht. Daniel de Groot, Head of Nio Power, confirmed on Linkedin that Dutch No. 5 is about to open soon. Moreover, the Nio UK team is actively searching for a new location for swapping facilities as they will start installing the first PSS in 2023. Nio didn't enter the UK yet, but it is on its list with France, Spain, Switzerland, and Italy to fulfill the company's plan of 25 countries by 2025.
Chinese EV startup currently delivers ET7 sedan and EL7 SUV in the country; deliveries of ET5 will start in March. In June, ET5 Kombi will be introduced in Europe. Nio registered ten cars in the Netherlands in January. In China, Nio delivered 8,506 EVs in January.
Nio plans 120 PSS in Europe and 1700 PSS in China (current number 1313) by the year's end.
Here is the complete list of current PSS in operation in Europe:
Netherlands

Apeldoorn
Tilburg
Den Hoorn
Utrecht

Norway
Germany
Sweden
Denmark