We have a new set of high-resolution photos of the upcoming Zeekr X, an electric hatchback with a much-discussed design. Some love it, some hate it, and many don't know what to think. It sure is daring and different. The photos have darkened windows to hide the interior, but we already know what it looks like anyway.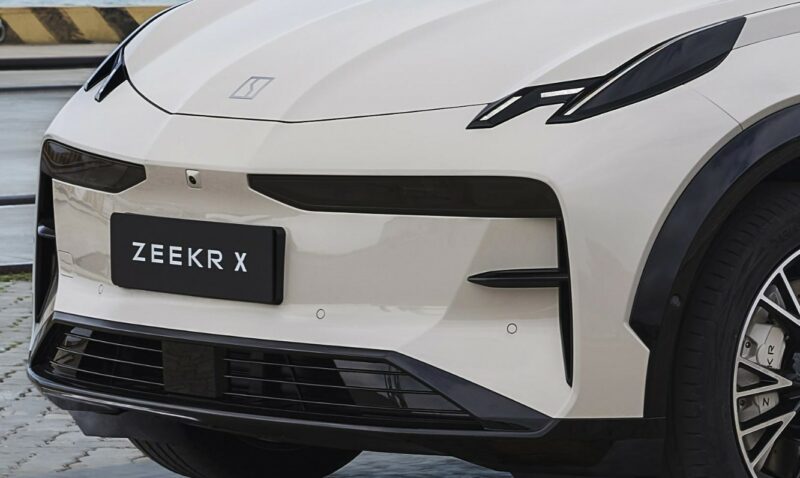 Detail of the nose with the eye-catching headlight design. Zeekr says each light consists of 41 light-emitting units. There is a camera above the license plate area, four sensors in the bumper area, and a radar in the lower-bumper area. The wheel arches are black, and there is another sensor in the arch over the front wheel. The brake calipers are Zeekr-branded.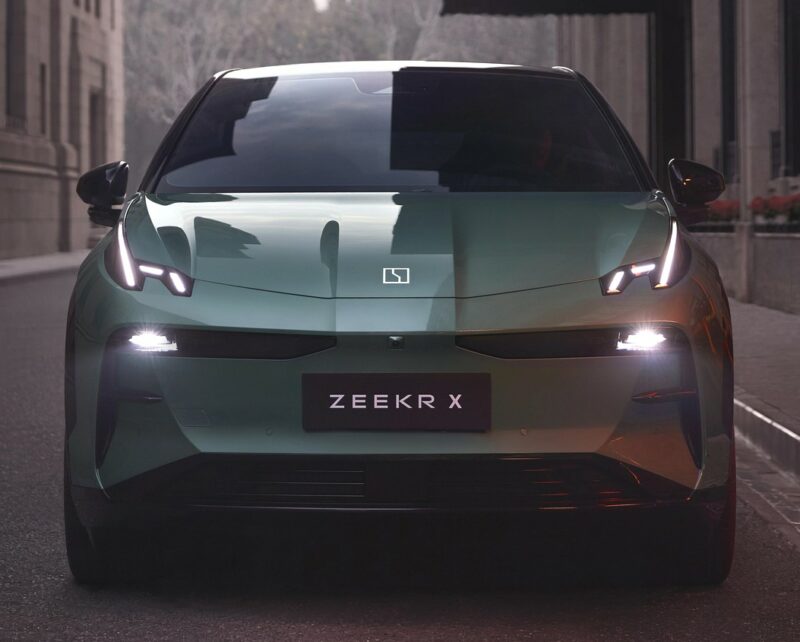 With the lights on. The image reveals another set of lights that we didn't really see yet earlier on.
The new Zeekr X, formerly known as the Zeekr 003, is the third Zeekr vehicle after the Zeekr 001 sedan and Zeekr 009 MPV. The Zeekr X is based on Geely's SEA platform, this platform also underpins the Smart #1 and the upcoming Volvo XC30.
The images once again confirm that the Zeekr X doesn't have door handles. The doors open by touching the buttons on the B- and C-pillars. The mirror ensemble looks brilliant, with a horizontal stalk that bases a vertical stalk with the actual mirror on top.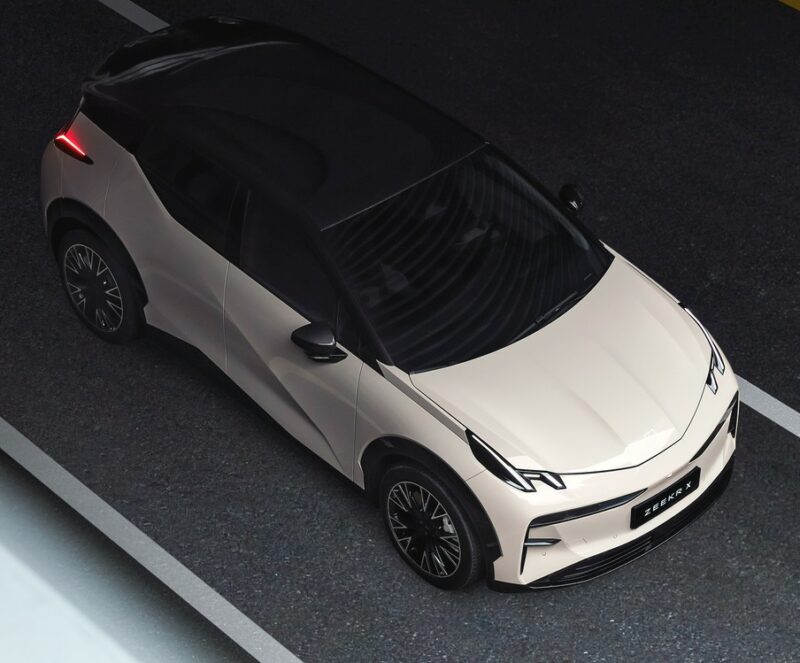 Some of the images we see here were taken during a photo shoot in Shanghai.
Zeekr will sell two versions of the X:
Twin-motor four-wheel drive: 156 hp front and 272 hp rear.
Rear-wheel drive: 272 hp.
Top speed is limited to 190 kilometers per hour on the twin-motor version and to 185 kilometers per hour on the rear-wheel drive version. Size: 4450/1836/1572, with a 2750 wheelbase. The curb weight is 1945 kilos for the 4WD and 1885 kilos for the RWD.
The ternary lithium-ion battery pack is produced by CATL Geely Sichuan, a joint venture between battery maker CATL and the Geely Group, also the owner of the Zeekr brand.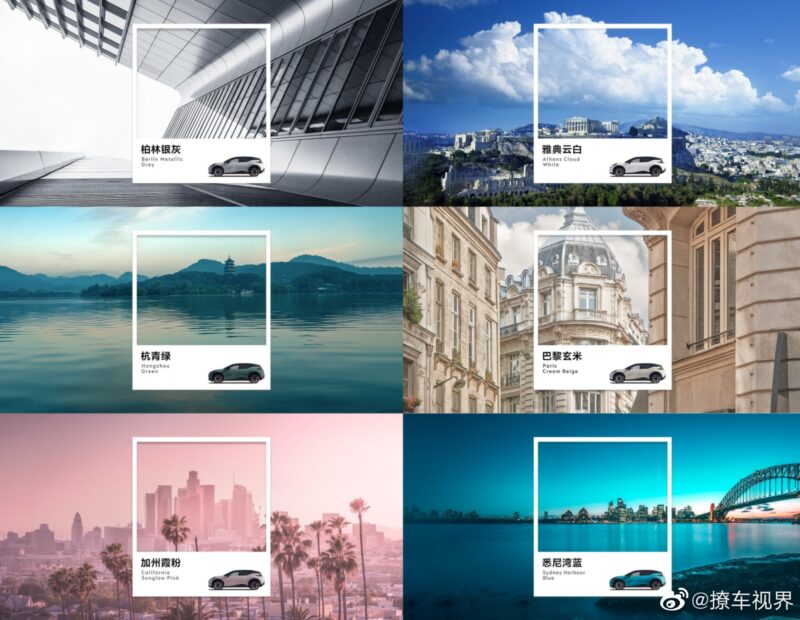 Like with so many Chinese car makers, the colors have meaningful and poetic names. With the Zeekr X, the colors are inspired by cities. Top to bottom left column first: Berlin Metallic Gray, Hangzhou Green, California Sunglow Pink, Athens Cloud White, Paris Cream Beige, and Sydney Harbour Blue.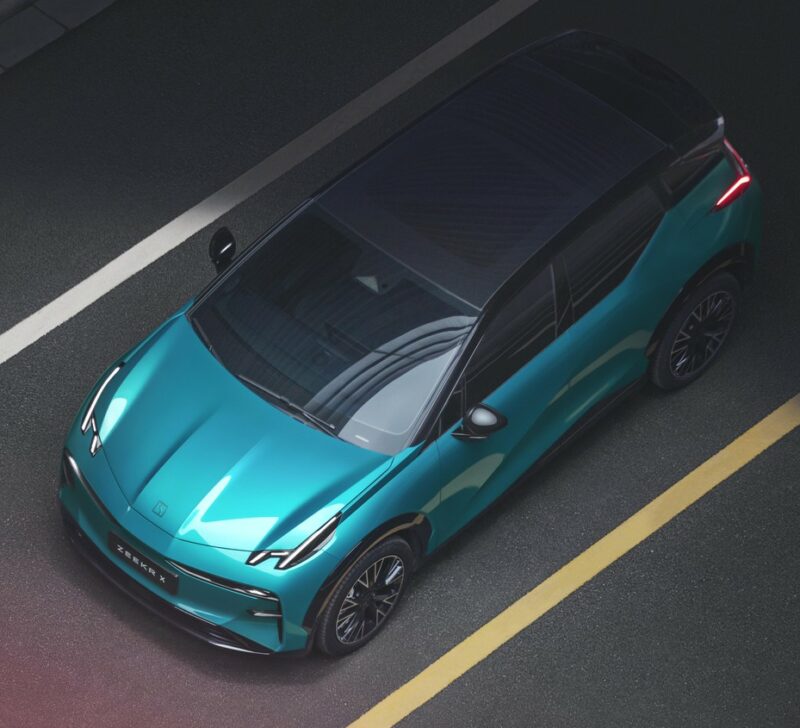 The main panoramic roof extends to the C-pillar. The smaller panoramic roof at the rear is part of the hatch.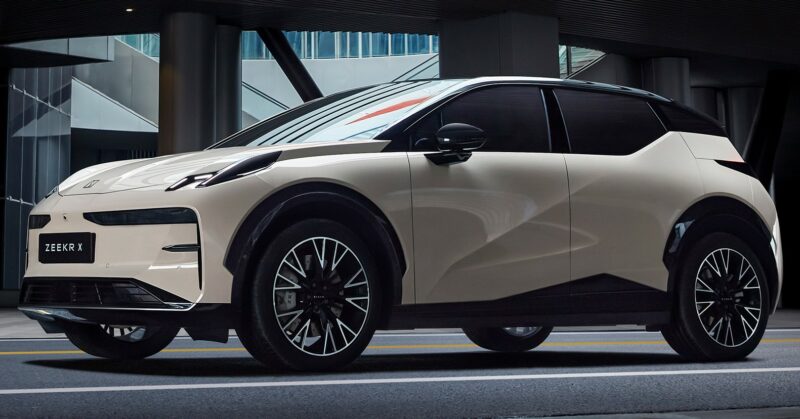 The Zeekr X will have its public debut at the 2022 Shanghai Auto Show next month. It will hit the Chinese car market in early Q2. Then, it goes to Europe. The Zeekr X will spearhead Zeekr's upcoming invasion of Europe, where it will start selling cars within this year. North European markets go first, including Norway, the Netherlands, and Sweden.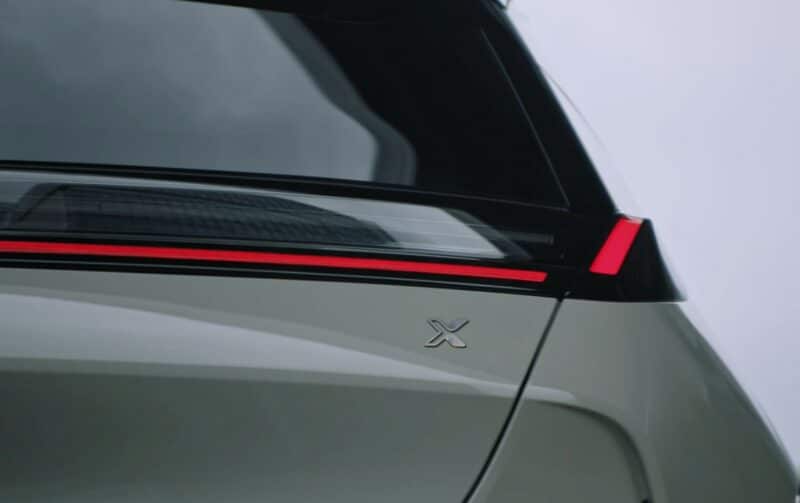 Images via Zeekr.