Neta officially unveiled the GT Speedster at Shanghai Auto Show this week. It is an electric roadster with four seats based on the Neta GT coupe. GT Speedster is a ticket to the higher class for Hozon Auto's brand Neta – known mainly for budget EVs in China.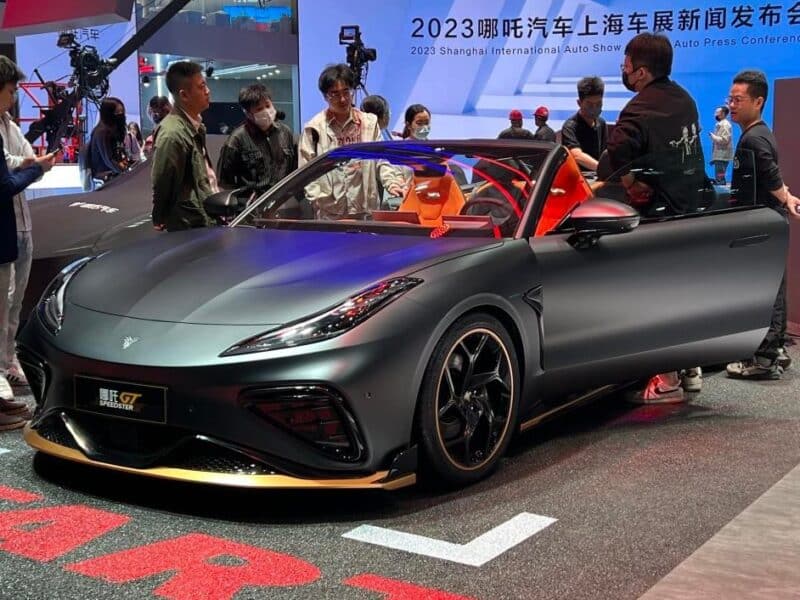 Neta presented three versions of its Neta GT at the Shanghai Auto Show – the convertible GT Speedster, the racing GT Performance, and the original Neta GT. The first two had only a public debut without many details presented, but the latest one – Neta GT – officially launched and revealed its price, 178,800 – 226,800 yuan (25,900 – 32,900 USD).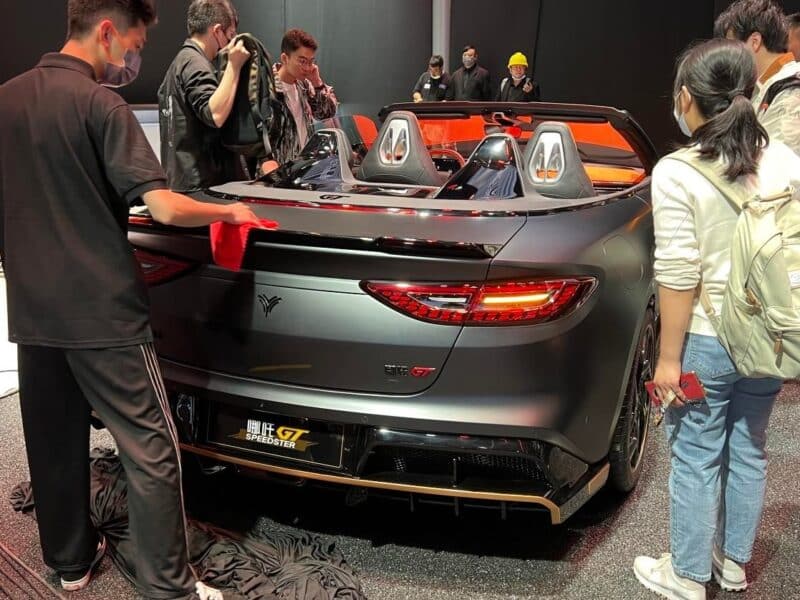 Neta GT coupe
Officially unveiled on April 4, Neta GT offers four trim levels. The top trim option has dual motors with AWD and 340 kW power; the other three have a single rear engine with 170 kW. The maximum range is 660 km CLTC. The EV is equipped with Hozon's Neta Pilot 2.5 ADAS.
| | | | | | |
| --- | --- | --- | --- | --- | --- |
| Trim name | Range (km) | Battery (kWh) | Motor (kW) | Weight (kg) | Price (yuan) |
| 560 Lite | 560 | 64.28 | 170 | 1850 | 178,800 |
| 560 | 560 | 64.28 | 170 | 1850 | 188,800 |
| 660 | 660 | 74.48 | 170 | 1820 | 206,800 |
| 580 AWD | 580 | 78 | 340 | 1920 | 226,800 |
Neta GT electric coupe variants
The acceleration of the dual motor AWD version is 0-100km/h in 3.7 seconds; the single motor variant does it in 6.7 seconds. CATL is one of the battery suppliers, and the lower trim version gets LFP, and the higher trim gets NMC ternary pack.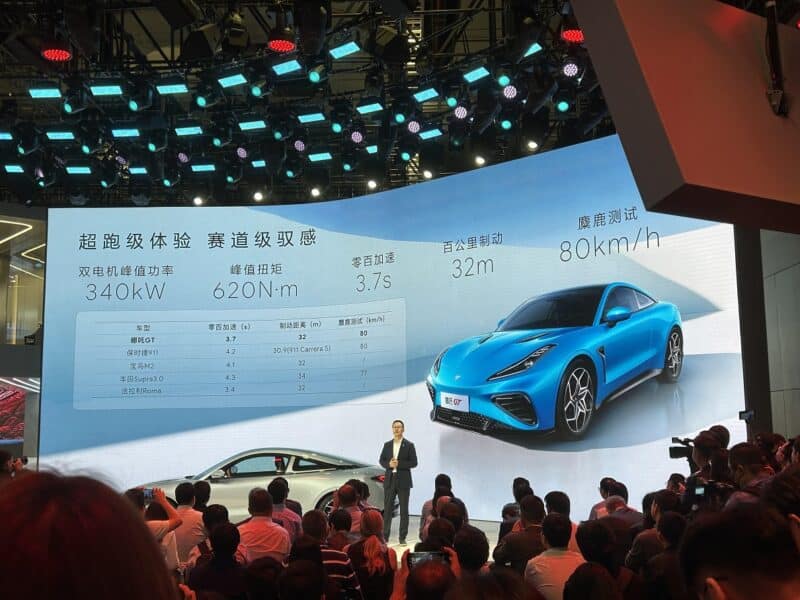 Neta GT dimensions are (length/width/height) 4,715/1979/1415mm with wheelbase 2,770mm.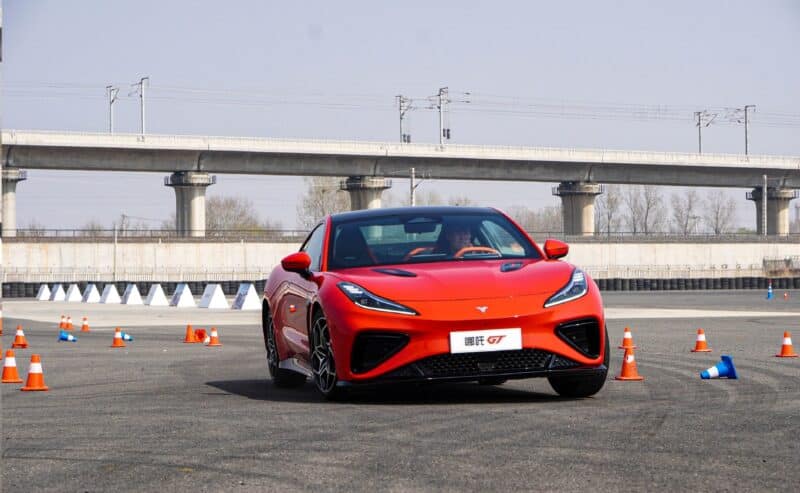 It will start deliveries in Q2.
Neta GT Performance
GT Performance appeared in Shanghai in stunning green color and with a rear spoiler. The specifications were not revealed, but given it is based on a GT coupe, it will most likely have dual motors with a maximum power of 456 HP and peak torque of 620 Nm, AWD.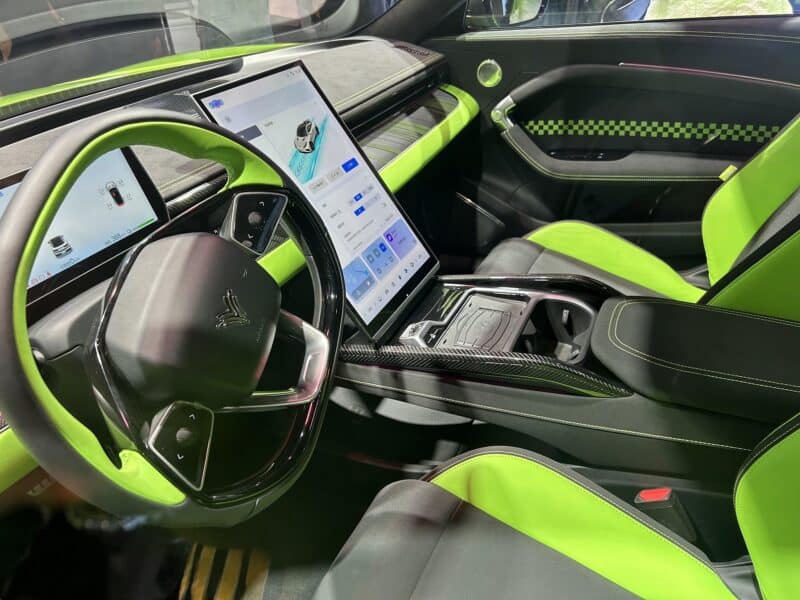 Neta GT Speedster
Speedster appeared in matte black paint and black/orange interior. The car has an exciting feature: it has electronically controlled helmet storage behind the rear seats, as reported by ChinaDriven. The specification wasn't revealed yet, but it is expected to have a maximum range of 660 km CLTC, RWD, and AWD options. It will launch in Q3.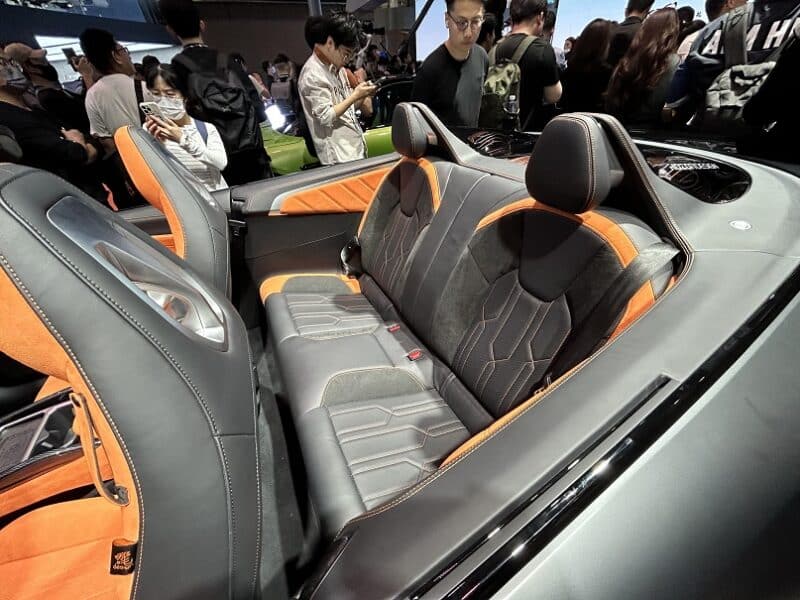 According to data previously released by the company, Neta's vehicle deliveries in March remained unchanged at 10,087 compared to 10,073 in February. However, this number marked a 16.12% decline from the 12,026 deliveries made in the same month last year. In China, Neta's current flagship sedan, Neta S, costs 242,800 – 341,800 yuan (35,000 – 49,700 USD).
Editor's comment
Electric roadsters are becoming hot in China – Qiantu launched its K50 convertible or Xiaomi-backed SC-01 revealed last September. And, of course, – MG Cyberster launched two days ago. I'm sure MG execs are glad they have relatively strong selling channels overseas, mainly in Europe, as it will be more challenging to compete in China. Also, Neta has no brand awareness in Europe, so even if they bring GT to Europe and follow their EV startup colleagues Nio, Xpeng, and Aiways, they will be in a much more difficult position.
In China, Neta will face similar issues in shifting brand awareness from budget to high-end. The first step was the S sedan, and with the GT series, Neta confirms they are serious about the transition. We will keep an eye on their progress.