The Neta S was first unveiled to the automotive world at the Shanghai Auto Show in 2021 in concept form. Since then, it has received several facelifts. On July 31, Hozon Auto launched the sedan with a price range of 199,880 yuan ($29,600) – 338,800 yuan ($50,300).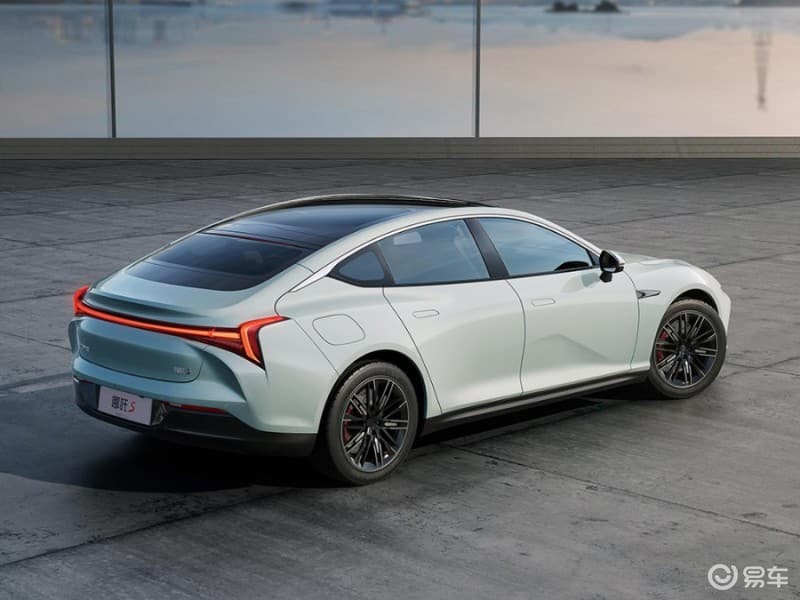 The Neta S is a pure electric mid-size sedan built by Hozon auto under the Neta (Nezha in China) badge. Sporting a trendy split-headlight design, the Neta is easy on the eye with its simple and elegant outlook. Behind, the tail-light unit spanning the rear of the car is eye-catching. When combined with the sporty spoiler on the trunk lid, the rear has a powerful stance.
For dimensions, the car's wheelbase measures 2980 mm, and it has a length, width, and height of 4980, 1980, and 1450 mm respectively. There'll be three color options for customers to choose from, and the front scissor doors add charm to this sedan.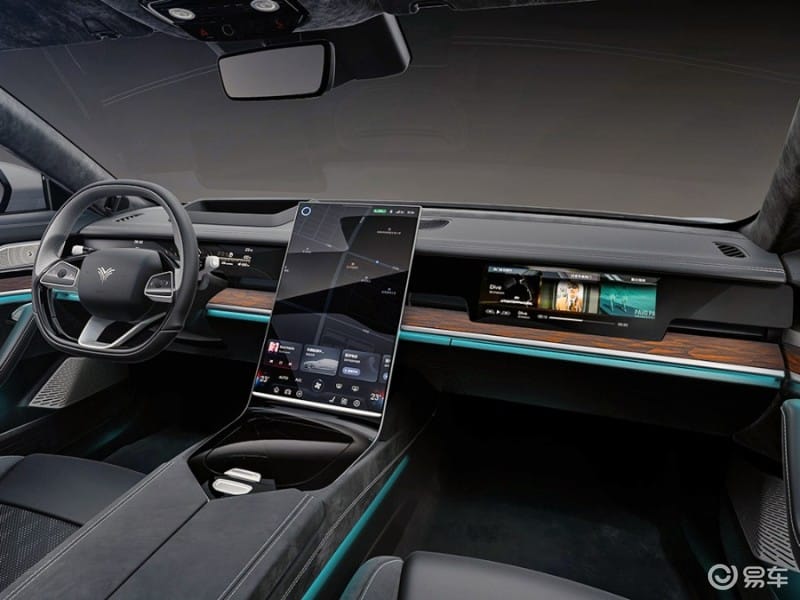 Inside the car, the 17.6-inch central display screen is imposing, and there'll also be a 12.3-inch infotainment screen for front passengers. That's not all; the Neta S is also equipped with an Augmented Reality Head-Up Display (AR-HUD), and full LCD instrumentation.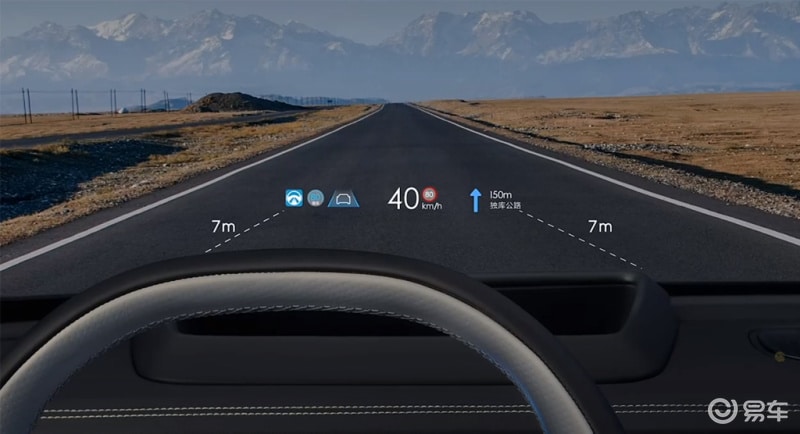 The AR-HUD will be able to display driver-assistance info, navigation info, and audio-visual entertainment. There's also a 21-speaker sound package to match.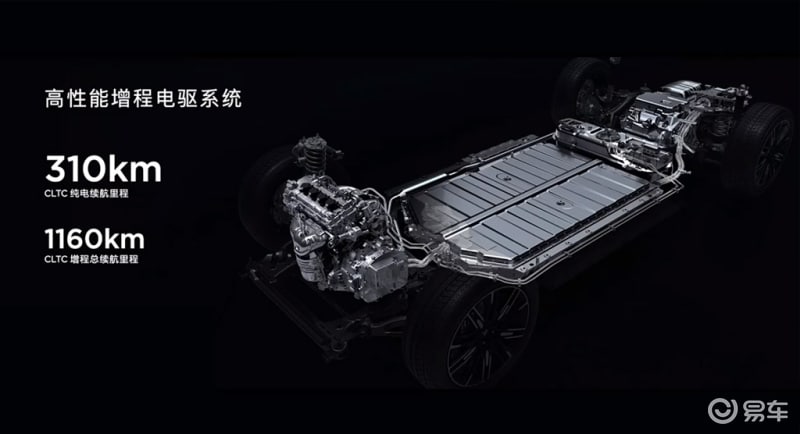 For power, the new Neta S comes in two variants; the extended range and pure electric. When running on pure electric power, the extended range version has a 310 km driving range. Combined with the fuel power, it has a max cruising range of 1160 km (under CLTC conditions)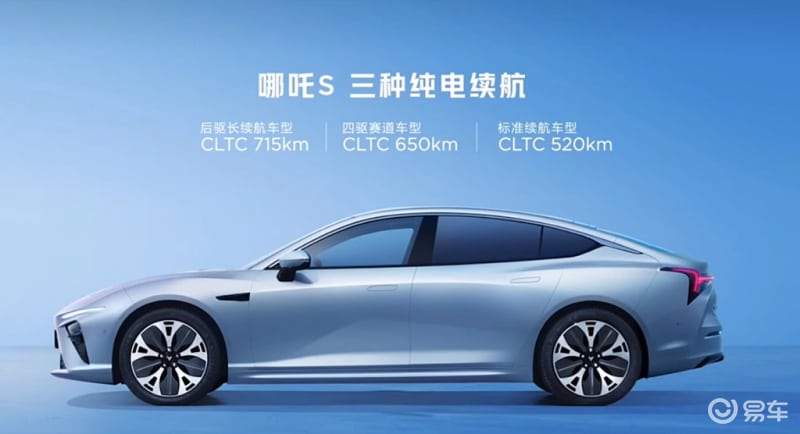 On the other hand, the pure electric version comes with three range options. The first is a rear-wheel drive with a range of 715 km, the second has a four-wheel drive setup with a 650 km driving range, while the standard trim has a 520 km range capacity. The four-wheel drive trim is the most powerful with a peak power of 340 kW, and max torque of 620 Nm. It can also accelerate from 0-100km/h in 3.9 seconds.
Neta was founded in 2018, and has two other cars in its lineup: the Neta V, and the Neta U. In June, the automaker launched a special edition of the Neta S. Although it is quite strange to launch an advanced version before the regular model, this is becoming common among Chinese carmakers.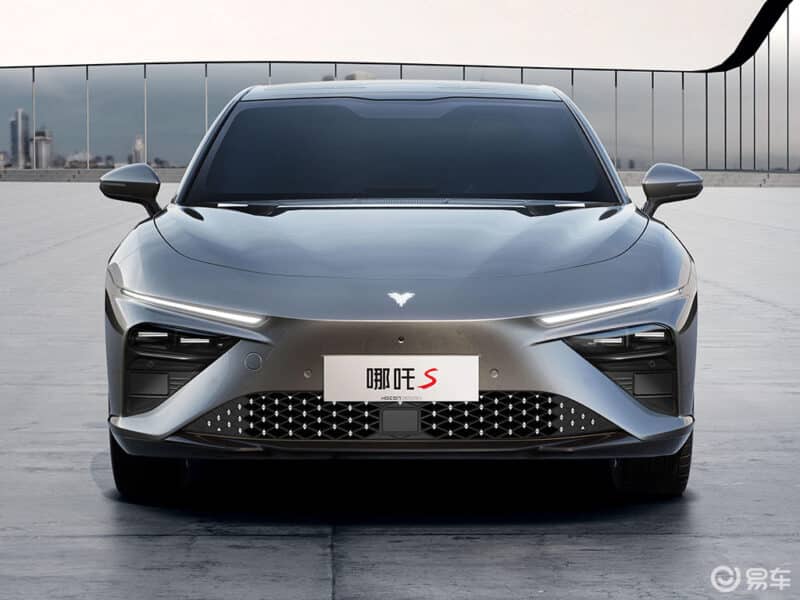 With this launch, the Neta S is expected to challenge the Tesla Model 3, as well as other sedans in its class such as the Leapmotor C01, the XPeng P7, and the high-selling BYD Seal. According to official sources deliveries of the vehicle will begin in the fourth quarter of 2022.