New data from the Chinese Ministry of Industry and Information Technology (MIIT) reveals that the Denza N7 will come with a 91.392 kWh battery. Denza offers the N7 in two configurations: two-wheel and four-wheel drive models. The data also shows that there will be two options for battery range.

The two-wheel drive variant will get a 91.392 kWh battery with a cruising range of 702 km (CLTC) and a curb weight of 2320 kg. The four-wheel drive version, on the other hand, will get the same battery, but this time, with a 630 km (CLTC) cruising range and a curb weight of 2440 kg. FinDreams Industry, a subsidiary of BYD, manufactures the N7's lithium-iron-phosphate batteries.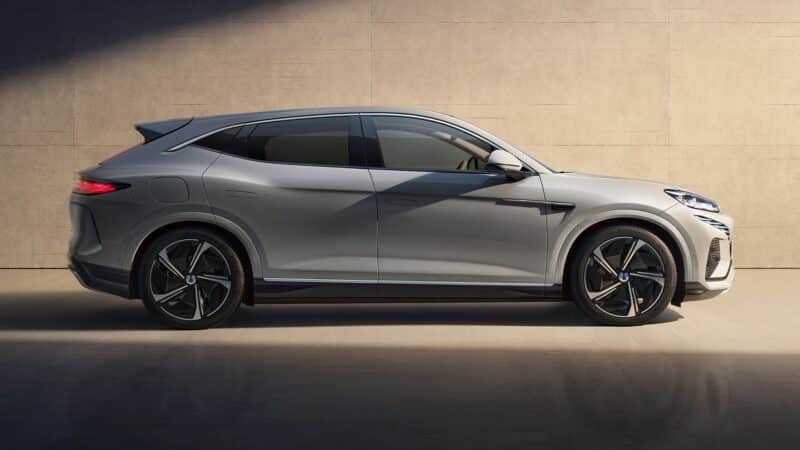 According to Denza, the N7 adopts the CTB (Cell-to-Body) technology. It means that the battery of the Denza is integrated into its frame. This technology increases the torsional rigidity of the vehicle. Additionally, the N7 will come equipped with an air suspension system.
Denza N7 Specs
The Denza N7 is the production version of the 2022 Denza Inception concept car. Its dimensions are 4860/1935/1602 mm with a wheelbase of 2940 mm. As for the powertrain, the entry-level Denza N7 has a single electric motor for 230 kW (313 hp), while the top-trim level has two electric motors with a combined power of 389 kW (530 hp).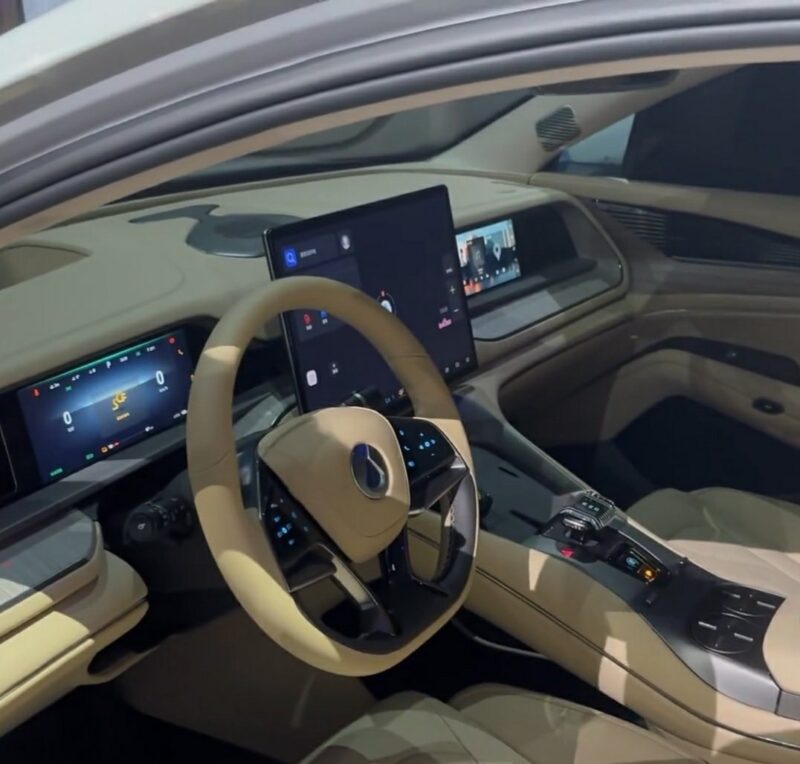 The Denza N7 will be equipped with a Devialet acoustic system, LiDAR sensors, and retractable door handles. It will support 200 kW charging. Inside, the Denza N7 boasts a sleek interior complete with a unique dash-top speaker shaped like the Denza logo, three LCD screens, and a flat-bottomed steering wheel.
About Denza
Denza was a 50-50 joint venture between BYD and Daimler, founded in 2012. It never was a very happy cooperation. Their first car, an EV called the 'Denza', was only launched in 2014. In 2018 it was updated, and the name changed to Denza 500. It didn't sell well, and production ended in 2019. That same year, Denza launched the Denza X, a large SUV based on the second-generation BYD Tang.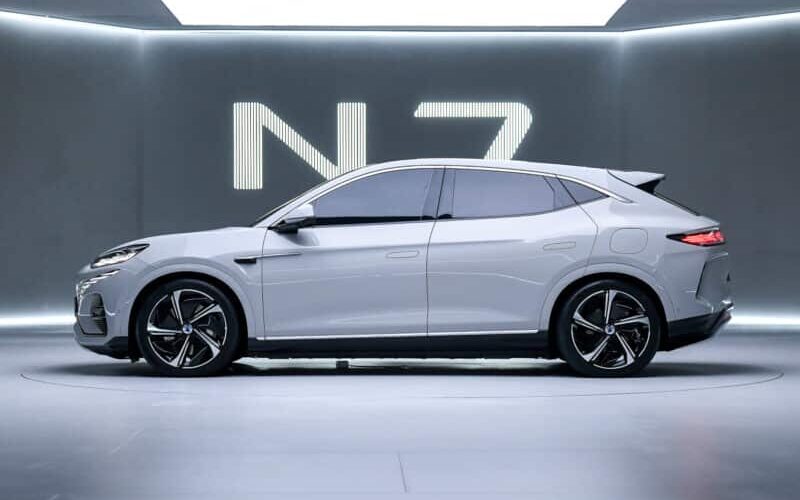 Since November 2021, Denza has essentially become a BYD brand, with BYD holding 90% and Daimler only 10% of the shares. Since Denza came under complete control of BYD, concerted efforts have been made to build it into a proper brand. The first BYD-developed Denza was the Denza D9 MPV. Two more new cars are underway: the N7 compact SUV and the Denza N8 large 3-row SUV.
Denza N7 Launch Date/Price
The N7 will be launched in June, and Denza hopes to sell around 10,000 copies monthly. It recently received 5,367 pre-orders under 6 hours after opening reservation. While there is no official word on the price yet, it should sell for around 350,000 – 450,000 yuan ($60,000 – $65,000).