The Changan Qiyuan A07 NEV (New Energy Vehicle) liftback has gathered 10,032 orders seven days after the official launch in China. It is a BYD Han EV competitor with a starting price of 155,900 yuan (21,700 USD). It stands on Changan's EPA1 platform that underpins Deepal SL03 and Deepal S7 models.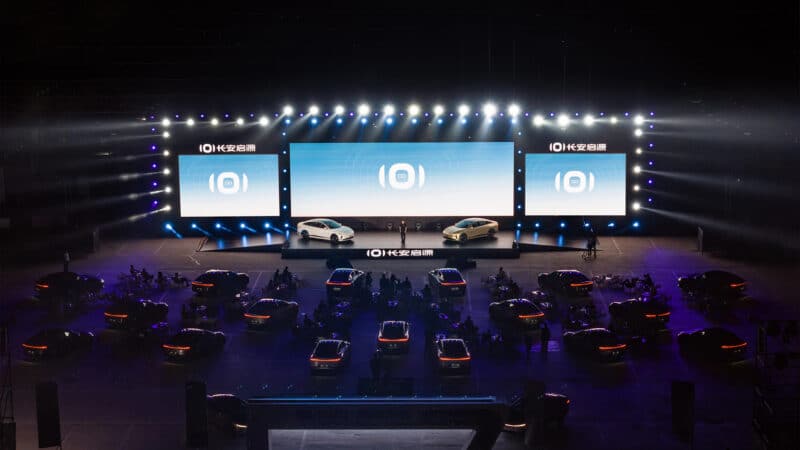 Qiyuan is the new energy brand under Changan. It was previously known by its code name OX. Until 2025, Qiyuan aims to launch seven models. Its first car is the A07 mid-size liftback. Its other models are the Q05 SUV, A05 sedan, A06 liftback, and CD701 pickup truck. According to industry insiders, the international name of the Qiyuan brand will be Oren. It isn't proven information, so we will call it Qiyuan A07.
Changan Qiyuan A07 brief facts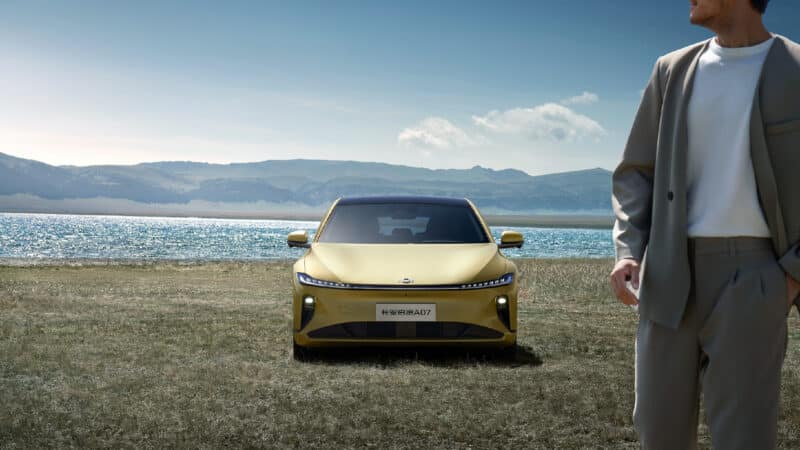 The Changan Qiyuan A07 is a mid-size liftback with a new design language. Its front end adopts a single LED running light and high beams integrated into the front bumper. From the back, the A07 has a single taillight unit. Its other features are a slick roofline, and retractable door handles. Its dimensions are 4905/1910/1480 mm with a wheelbase of 2900 mm.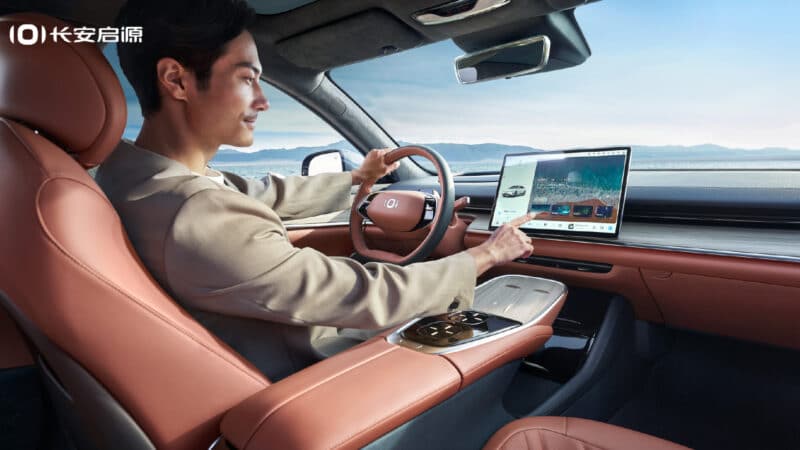 Inside, the Changan Qiyuan A07 has a 15.4-inch center screen. Its center tunnel has two wireless charging pads and a pair of cup holders. There is no gear shifter since it sits behind the two-spoke steering wheel with a flat bottom. The Qiyuan A07 hasn't got an instrument panel. Instead, it has an AR-HUD. It is becoming a new trend among Chinese automakers. This liftback has also got 16 speakers.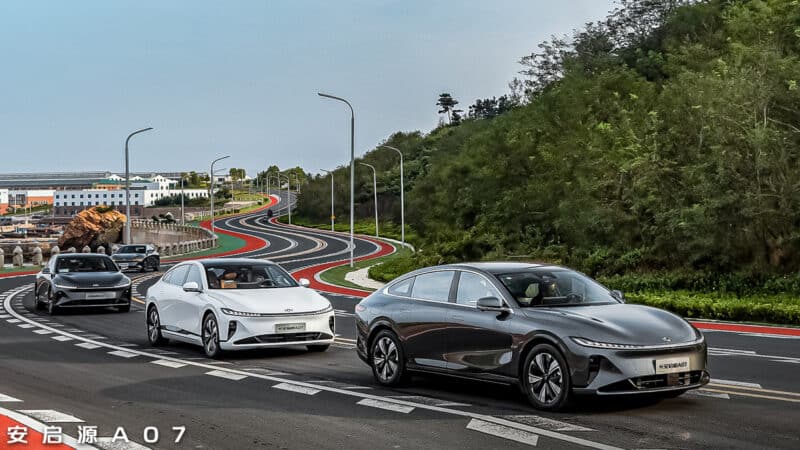 The Qiyuan A07 has two powertrain options. The first one is EREV. It comprises a 1.5L naturally aspirated ICE and a rear electric motor for 160 kW (218 hp). Its zero-to-hundred acceleration time reaches 7.8 seconds. Thanks to a 28.4-kWh LFP battery from CATL, the A07 can run up to 200 km (CLTC) in all-electric mode. Its comprehensive range reaches 1,200 km. The all-electric version has a 190-kW (258 hp) e-motor and a 58.1-kWh ternary (NMC) battery for 515 km of electric range.
Changan Qiyuan A07 sales success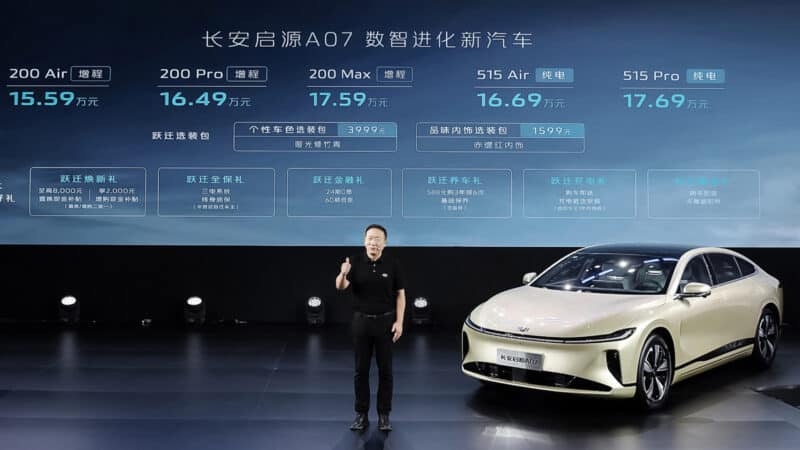 The price range of the Changan Qiyuan A07 EREV version lies in the 155,900 – 175,900 yuan (21,700 – 24,500 USD) range. The all-electric version costs 166,900 – 176,900 yuan (23,200 – 24,600 USD). During the launch ceremony, Changan announced some benefits to the first clients. Those who replace the old car with a new one will get the 8,000-yuan (1,100 USD) subsidy. Others will get the 2,000-yuan (280 USD) subsidy. They also can buy three years of maintenance for 588 yuan (80 USD). Moreover, the first owners of the Qiyuan A07 enjoy a free lifetime warranty for the battery pack and e-motor. They also get a free charging station and a free sunshade.
All of these benefits have probably become the reason for the Changan Qiyuan A07's market success. In 7 days after the launch, it has gathered 10,032 orders. The mass production of the A07 was launched at the Nanchang factory owned by JMH, the JV between Changan and JMC.
Source: Weibo Changan Qiyuan, Weibo大家车言论