YangWang U9 is an electric supercar manufactured by BYD under its high-end brand YangWang. With 1,084 horsepower and 0-100 km/h acceleration in 2 seconds, it is BYD's tap into the supersports market.
A video of YangWang U9 testing at the track in China appeared on Weibo recently. The performance EV tries the top speed and then braking, resulting in brake calipers glowing red due to extreme braking torque. While it might be a problem for a typical passenger vehicle, it is nothing unusual for sports cars, as its ceramic brakes are designed to withstand such conditions.
The U9 was launched in January together with its sister model SUV U8 and had a public debut in April at the Shanghai Auto Show. The sales start date wasn't officially announced, but we expect it in the first half of 2024.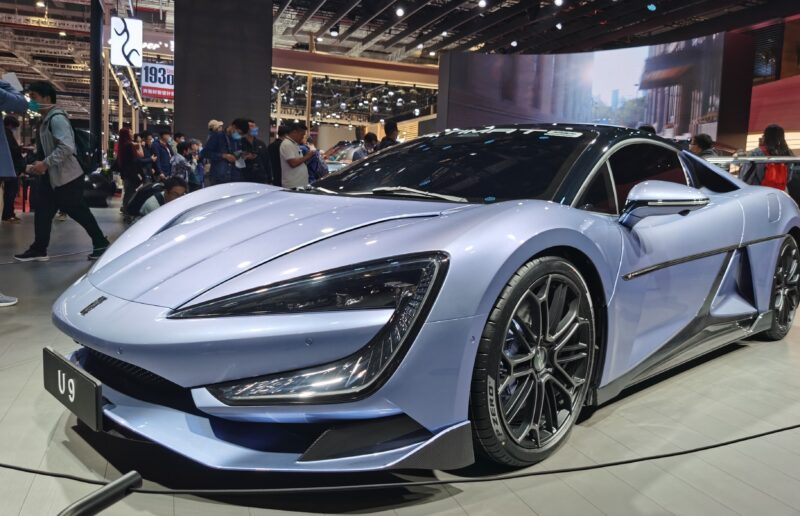 YangWang's two-door coupe will have quad electric motors with a combined power of 808 kW and a 100 kWh battery good for the 700 km CLTC range. It sits on BYD's e4 platform and is equipped with the DiSus-X suspension and stabilization system, which allows the car to drive only on three wheels and dance. You won't probably get use of the latter on the road, but it got the new YangWang brand and U9 into headlines.
In May, interior patent images revealed that the U9 will have a variant with a Tesla-like steering yoke.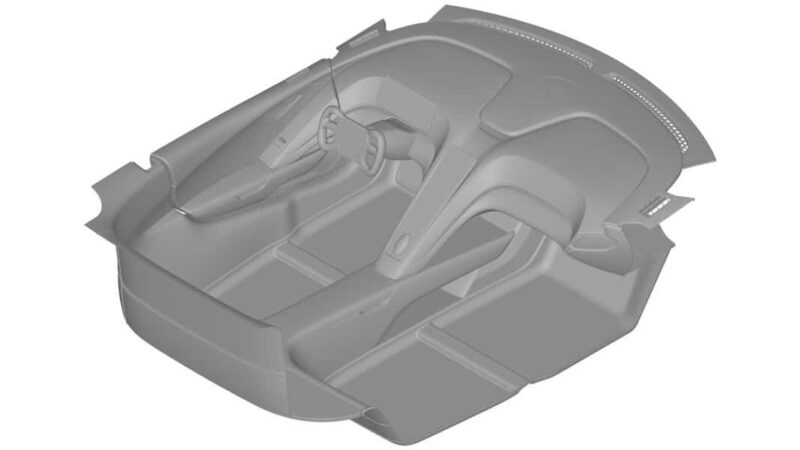 U9 will be a second car under the YangWang brand. During the launch conference, BYD announced that it would be priced at around 1 million yuan (140k USD). The first car from the brand is a plugin-hybrid SUV, Yangwang U8, which started sales in September for 1,089,000 yuan (150k USD) and will start deliveries this month.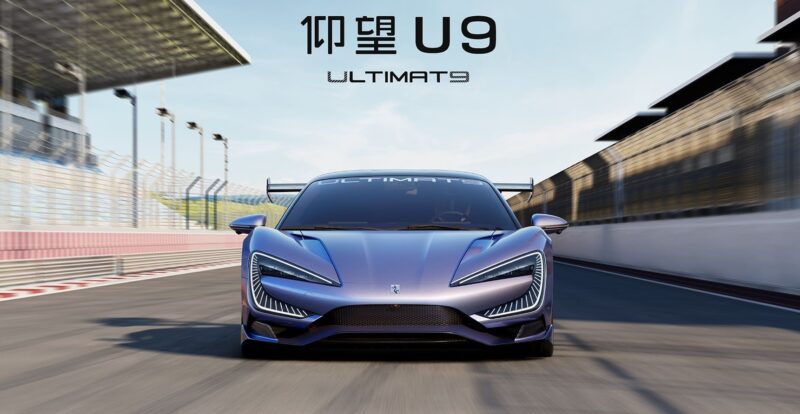 BYD sales are growing well in China, delivering 287k electric vehicles in September. However, the company is dealing with low margins as it sells many entry-level EVs. The launch of 3 new premium brands is meant to change that. YangWang is its most high-end project, followed by Fang Cheng Bao, positioned under it for the 400 – 600 k yuan segment. The third is Denza, a former JV with Mercedes Benz, which BYD took over in December 2021 (Mercedes keeps a 10% stake), aimed at the 300k yuan range.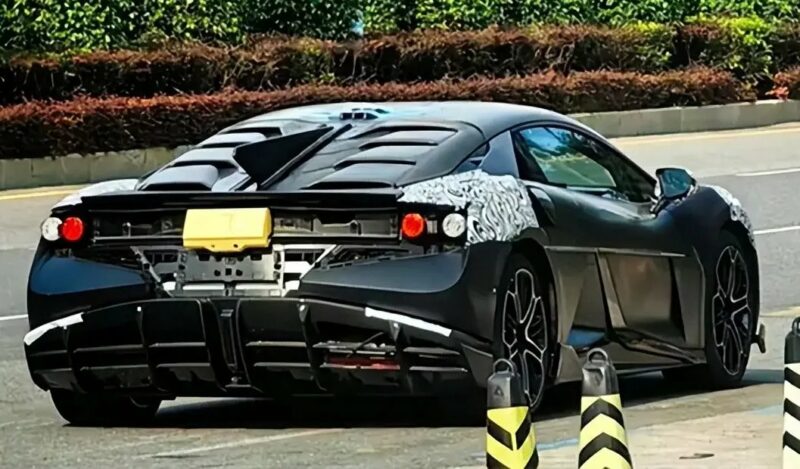 YangWang has recently taken over dozens of premium showrooms of Mercedes-Benz, BMW, and Aston Martin in China. According to the company, it has 60 stores under construction and will have 90 open by the year's end in 40 cities. The first showroom opened in Shanghai in September.
Editor's comment
YangWang U9 was designed by ex-Audi veteran and BYD design chief Wolfgang Egger. And as the saying goes, more would be less. It seems they focused on making their first supersport as outstanding as possible, and the smoothness of the lines was the sacrifice. Design-wise, the U9 looks like a great sport that ate some steroids. But we have not yet seen a production version, so there might still be some polishing. We will keep an eye on that.