IM Motors's LS6 electric SUV coupe has entered the Chinese market today. It is the third model from the joint venture between SAIC, Alibaba, and Zhangjiang Hi-Tech. The top trim level of LS6 has an insane power output of 787 hp and 800 Nm. It can speed up from 0 to 100 km/h in 3.5 seconds. The starting price of the LS6 with all discounts applied reached 214,900 yuan (29,430 USD).
Basic information about IM Motors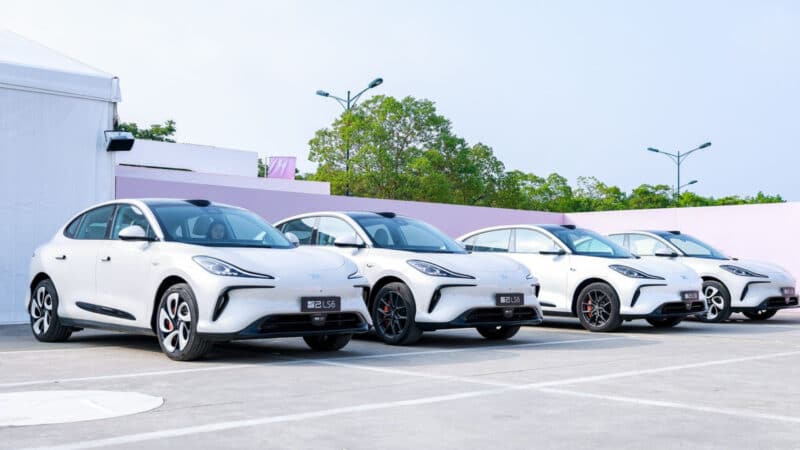 IM Motors is the BEV joint venture between SAIC Motor, Zhangiang Hi-Tech, and Alibaba Group. The brand's name "IM" stands for "Intelligence in Motion". It was founded in 2020 with ambitions of competing with Tesla. Recently, Audi announced it will use IM Motors' iO Origin architecture to develop BEVs. Despite the high credibility among German automakers, IM Motors's market position is unstable. In 2023, its cumulative sales reached 15,120 units. It is a low sales volume, judging by Chinese standards. However, the newly released IM LS6 has gathered over 25,000 pre-orders, aiming to improve the brand's sales volume.
IM LS6 basics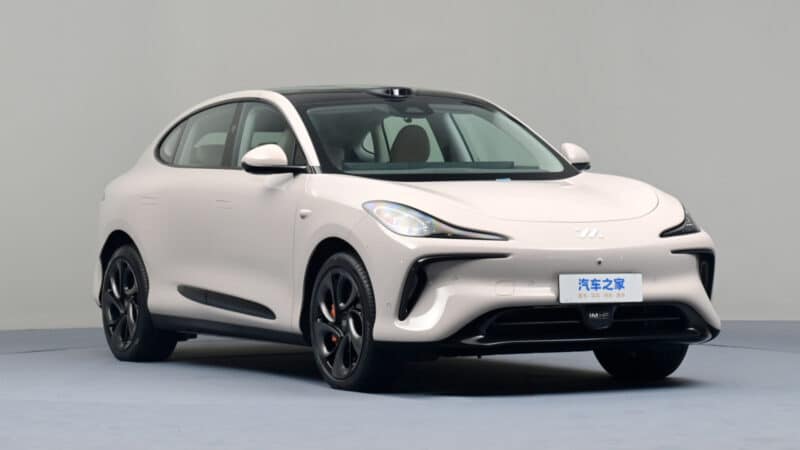 The exterior design of the IM LS6 is finished in the brand's design language. It has a smooth and slick body shape, relatively big droplet-shaped headlights, retractable door handles, and a single taillight unit that crosses the ducktail spoiler in the rear end. Many netizens noticed the LS6 reminded the Aston Martin DBX from the back. The IM LS6 is a mid-size fastback SUV with dimensions of 4904/1988/1669 mm and a wheelbase of 2950 mm. For clarity, it is 154 mm longer than the Tesla Model Y. The LS6's drag coefficient is 0.237 Cd.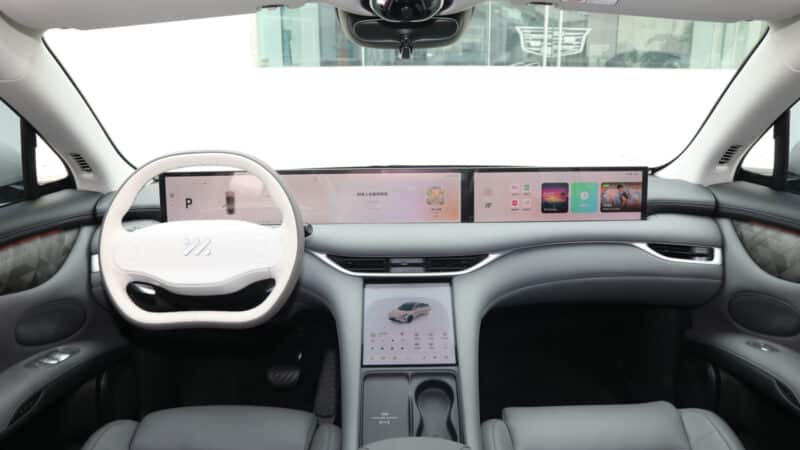 Inside, the IM LS6 has a D-shaped steering wheel (steering yoke is available as an option instead of the conventional wheel). But the main feature of this vehicle is the sizeable 26.3-inch monitor. It acts like both a center screen and an instrument cluster. The LS6 also offers an optional screen for the front passenger with a diameter of 15.5 inches. In the center tunnel of the IM LS6, we can see one more touchscreen. Two cup holders and a wireless charging pad sit under this monitor. As for the gear shifter, it is located on the steering column. The seats of the LS6 use a POPO cloud pattern that adds more comfort. Its trunk capacity reaches 665 L (1640 L with rear seats folded). And the LS6 has a frunk for 32 L.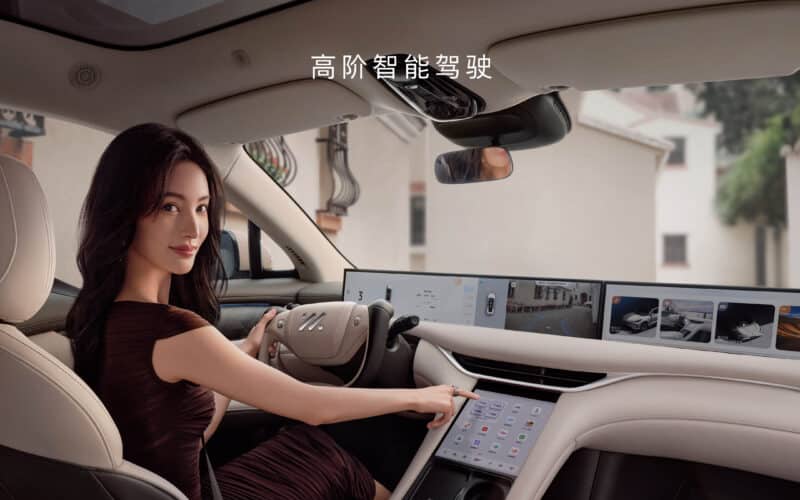 Moreover, the cockpit is equipped with an NVIDIA Orin chip for its advanced driving assistance system. IM Motors expects to deploy driverless functions for highway driving within this year, covering 333 Chinese cities. The urban autonomous driving system will begin public testing at the end of 2023.
IM LS6 powertrain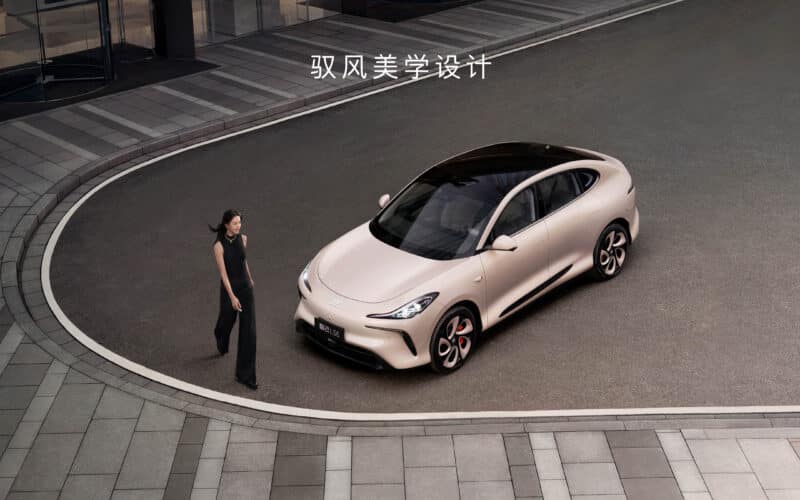 The entry-level IM LS6 has a single electric motor on the rear axle for 314 hp and 450 Nm. Its zero-to-hundred acceleration time is 5.9 seconds. The e-motor here is powered with a 71-kWh ternary (NMC) battery for 560 km of CLTC range. As for the second trim level, it adopts a more powerful electric motor for 340 hp and 450 Nm. And it also has a bigger battery for 90 kWh (680 km of CLTC range).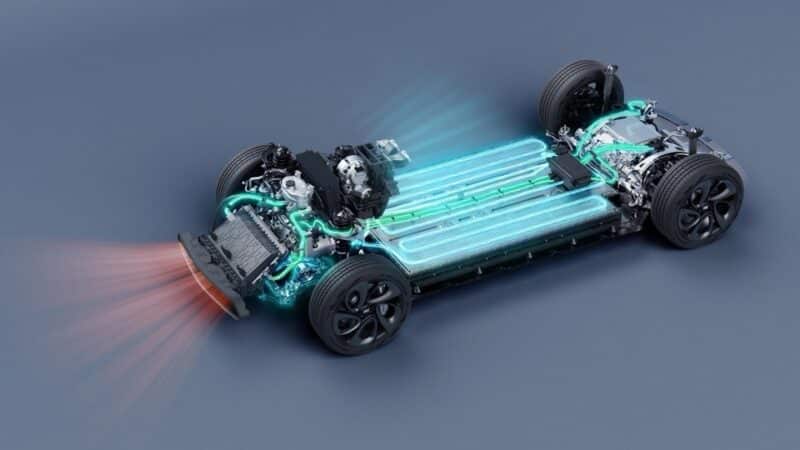 The third trim level of the IM LS6 has a 515-hp electric motor (500 Nm) on the rear axle. It speeds up to 100 km/h in 5.5 seconds. The electric motor is paired with a 100-kWh battery for 760 km of CLTC range. And the top-trim level offers you 4WD for 787 hp and 800 Nm. Its zero-to-hundred acceleration time is 3.5 seconds. The 100-kWh battery gives it 702 km of CLTC range.
IM LS6 price range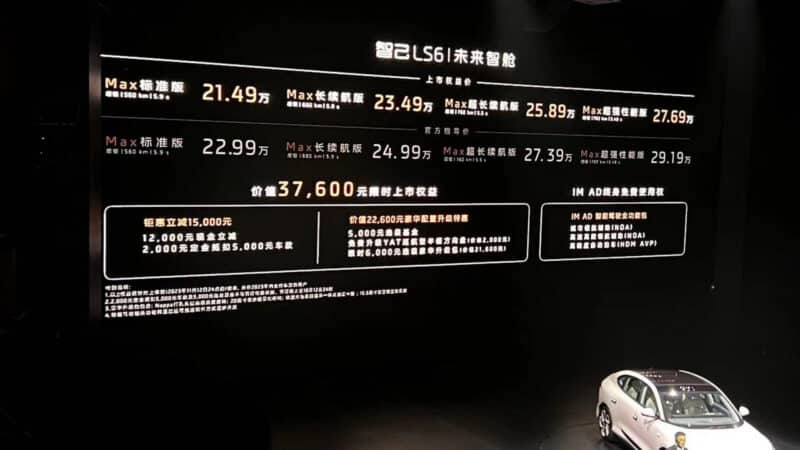 Without discounts applied, the IM LS6 costs 229,900 – 291,900 yuan (31,480 – 39,970 USD). But currently, IM Motors offers the first customers of this EV a 12,000-yuan (1,640 USD) discount. It will last till November 12. As a result, the current price range of the LS6 is 214,900 – 276,900 yuan (29,430 – 37,920 USD). Within this price segment, the IM LS6 will compete with the Nio EC6, Tesla Model Y, Rising R7 (also from SAIC), and a bunch of other models.