Xpeng will hold its Technology Day on October 24 and shared the invitation with new render images of the Xpeng X9 MPV, thus sparking discussion that the latest Xpeng car will have its debut there.
In February, CarNewsChina obtained the first spy shots of the new all-electric MPV (minivan). In May, He Xiaopeng, Xpeng's founder and CEO, confirmed the car is in the making to join the young MPV market in China and disclosed that the name would be X9.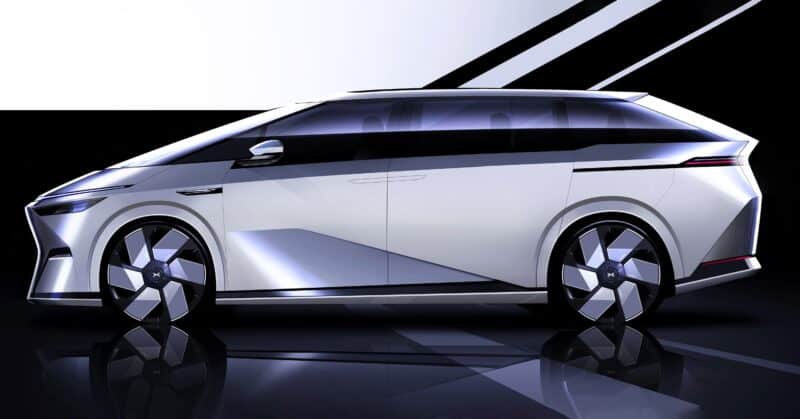 In August, Xpeng G9 was spotted again, now wearing rather revealing camouflage, hitting the car is near its public debut. In September, Xpeng applied for a sales permit as the application for X9 homologation was revealed by the Ministry of Industry and Information Technology (MIIT).
MIIT filing showed that the X9 is enormous, almost 5.3 meters long. The dimensions are 5293/1988/1785 mm, respectively, and the wheelbase is 3160 mm. It will have three rows and 6-7 seats.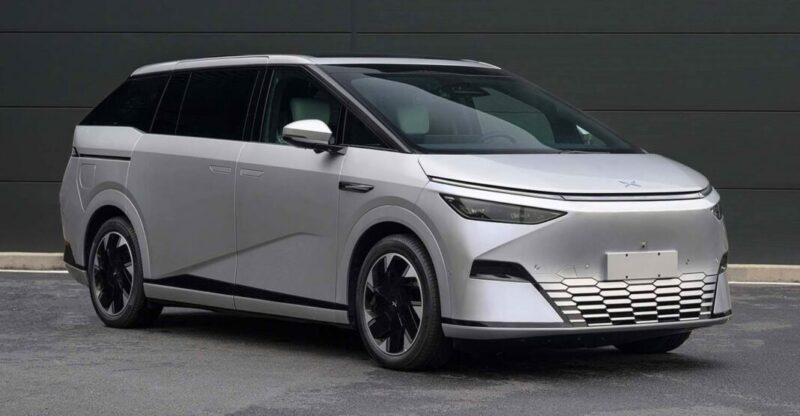 It will come in two variants with single or dual motors. The single FWD model will have 235 kW of power and be equipped with a lithium iron phosphate battery (LFP) from Eve Energy.
The dual motor version has 235 kW in front and an additional 135 kW in the rear; maximum power is 370 kW (496 hp). CALB supplies the battery, which will be a more expensive Nickel Manganese Cobalt (NMC) chemistry.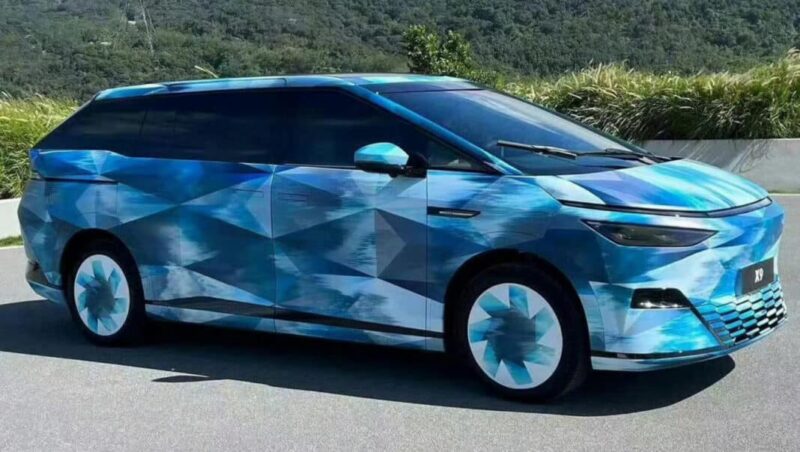 Xpeng partnerships
Xpeng made headlines in July due to a significant investment by Volkswagen, resulting in a 5% ownership stake. This strategic move allowed the German automaker to gain access to Xpeng's E/E architecture called Edward, which serves as the foundation for their flagship model, the G9 SUV. By utilizing this platform, Volkswagen also declared its intention to collaborate with Xpeng in launching new electric vehicles in the Chinese market.
Additionally, in August, Xpeng announced its acquisition of the electric vehicle division of Didi, often referred to as China's equivalent of Uber. This acquisition aims to develop affordable electric vehicles under the Mona brand for the ride-hailing market.
In September, reports emerged indicating that Xpeng would shift away from its direct sales model and opt for a more conventional dealership-based approach, looking for third-party partners to manage sales for them.
Editor's comment
Xpeng X9 will be Xpeng's 7th model and first tap into the MPV market. In China, MPVs have become pretty popular in the last few years, and in the electric field, there is lots of competition waiting for X9. Li Auto recently teased its futuristic Li Mega, Zeekr already sold its 009, and BYD has had lots of success with the Denza D9.
Just a month ago, I would say X9 was a great looker with a pretty cutting-edge design. However, next to Li Mega, even X9 looks almost traditional and boring. Let's wait for the official launch and pictures of the uncamouflaged mass-produced version, as the MIIT pictures are usually not very flattering, and the official renders present the car in a more futuristic way than it would look in reality.