Polestones 01 EREV SUV rolled off the production line in China 60 days after the launch. Its deliveries will start in November. The Polestones 01 is a full-size off-roader from Xiaomi-related Rox Motor and BAW. The Italian Pininfarina designed it. This SUV aims to compete with Li Auto, which dominates the domestic market.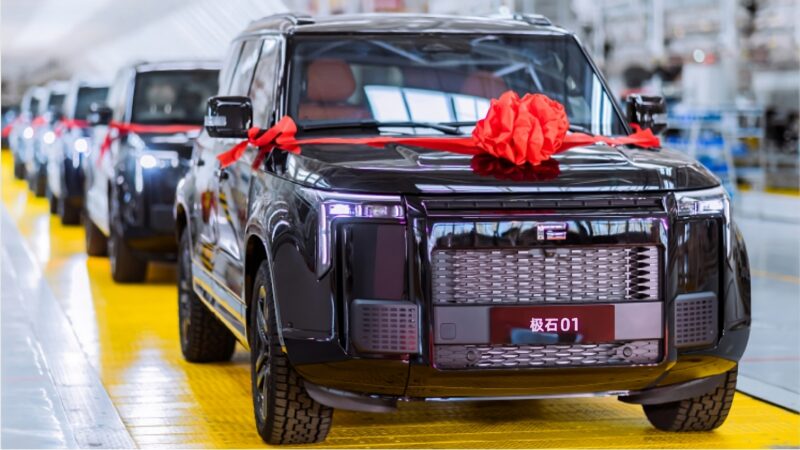 Polestones Automobile is an NEV (New Energy Vehicle) startup. It is owned by Rox Motor, a company founded by Chang Jing. He is a founder of Roborock, a Xiaomi-backed vacuum cleaners maker. Rox Motor doesn't manufacture cars on its own. Its contractor is BAW (Beijing Automobile Works). Today, the BAW plant with an area of 600,000 square meters has started the mass production of the Polestones' first model, the 01 EREV SUV.
More on Polestones 01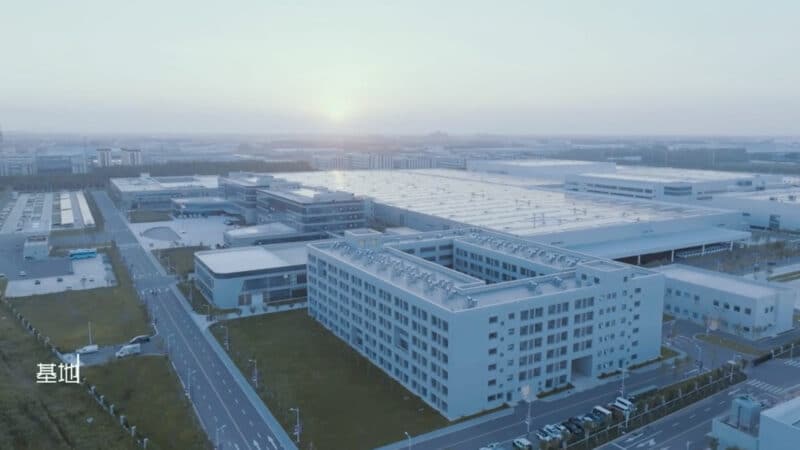 The Polestones 01 is a range-extended full-size SUV with a bulky look. It is available in two versions: with six and seven seats inside. The six-seat (2 + 2 + 2 layout) spec's dimensions are 5050/1980/1869 mm with a wheelbase of 3010 mm. And the seven-seat (2 + 2 +3 layout) modification has a length of 5295 mm. Regarding dimensions, the Polestones 01 stays close to the Li Auto L8 and the Li Auto L9.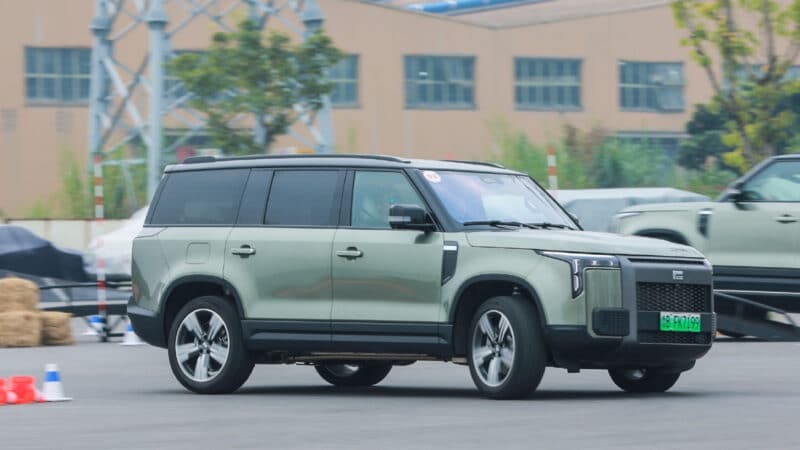 The powertrain of the Polestones 01 comprises a 1.5-liter engine for 154 hp that powers the battery. Its manufacturer is Xinchen China Power, which also supplies engines to Li Auto. Xinchen also manufactures some BMW engines in China. Back to the Polestones 01's ICE, it works as a generator and doesn't transfer torque to the wheels.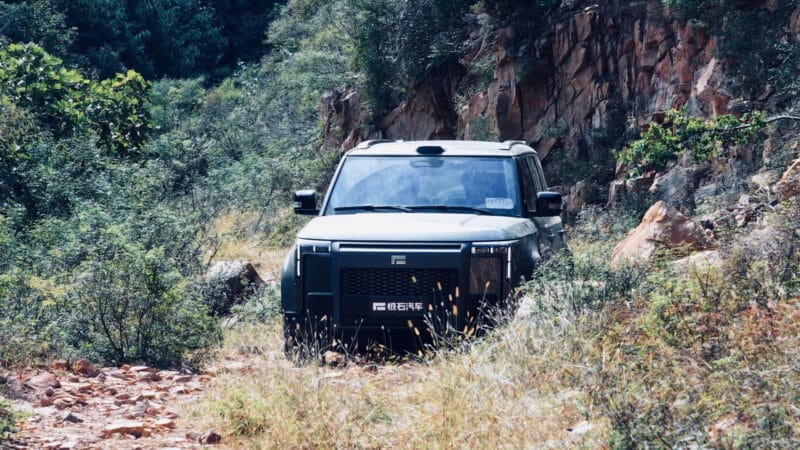 Two e-motors with a combined power output of 350 kW (476 hp) power this SUV. The 56-kWh ternary (NMC) pack from CATL powers these motors. It offers 235 km of electric range (CLTC). The mixed range reaches 1,338 km (CLTC). It is worth mentioning that the Polestones 01 uses the AT128 LiDAR from Hesai, just like Li Auto.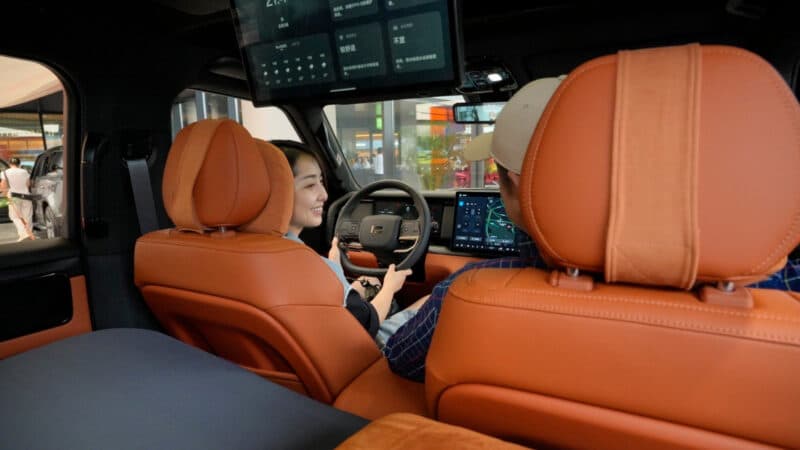 The price range of the Polestones 01 is 349,900 – 359,900 yuan (47,800 – 49,200 USD). Its deliveries are scheduled for November this year. This SUV is aimed at Li Auto L8 and Li Auto L9. These two models both sold over 10,000 units last month. Rox Motor wants to take customers from Li Auto with their product. We will keep an eye on their efforts, so stay tuned!
Source: Weibo, D1ev, Polestones Weibo