The Li Auto L6 was exposed in patent images. It is the brand's entry-level EREV (range extended) SUV aimed at the price segment below 300,000 yuan (41,000 USD). The L6 continues the L-series design language with some new details.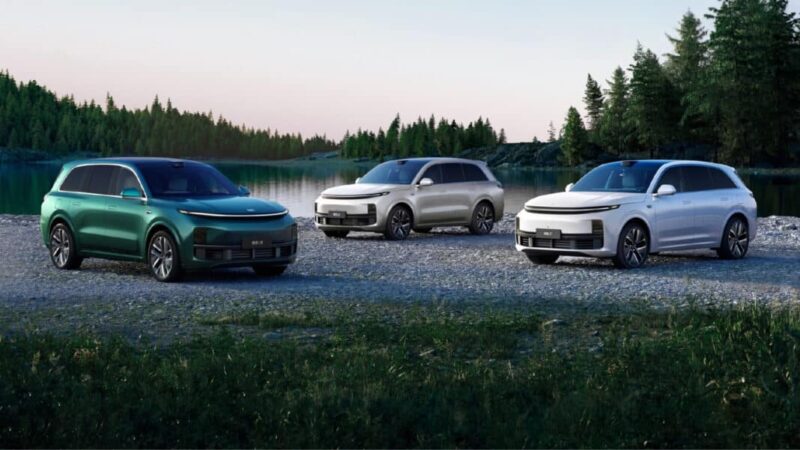 Li Auto is one of the first Chinese NEV (New Energy Vehicle) startups, alongside Nio and XPeng. Currently, Li Auto sells only EREV crossovers: L7, L8 and L9. In September 2023, Li Auto delivered over 36,000 units. Its bestselling vehicle is the L7 five-seat SUV. Soon, the brand will launch two new products: Mega electric MPV and L6 EREV crossover. The Li Auto L6 can become the brand's bestseller. Previously, this model was spotted in the streets. The State Intellectual Property Office exposed its exterior design in patent images.
Li Auto L6 patent images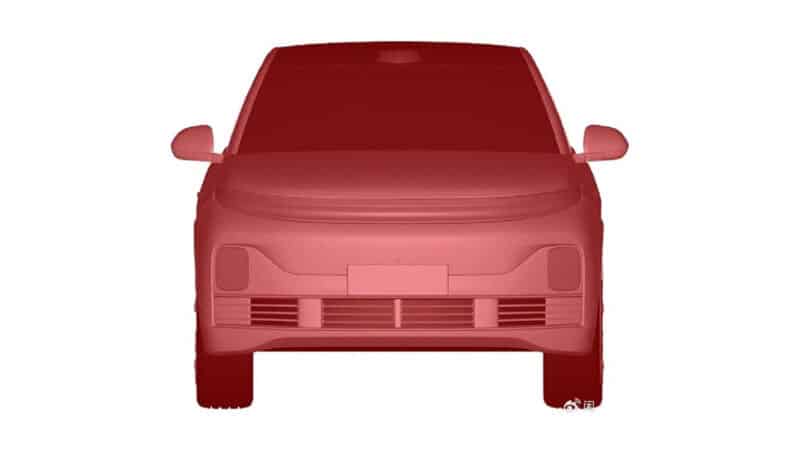 Regarding exterior styling, the Li Auto L6 adopts the L-series design language. It stays close to L7, L8, and L9 with an LED running light strip, retractable door handles, Hesai AT128 LiDAR sensor, and a minimalistic design. Li Auto vehicles might look similar, but they have specific differences. And the L6 isn't an exception to a rule. Its front end has a new front bumper with a flat grille and a large recessed area.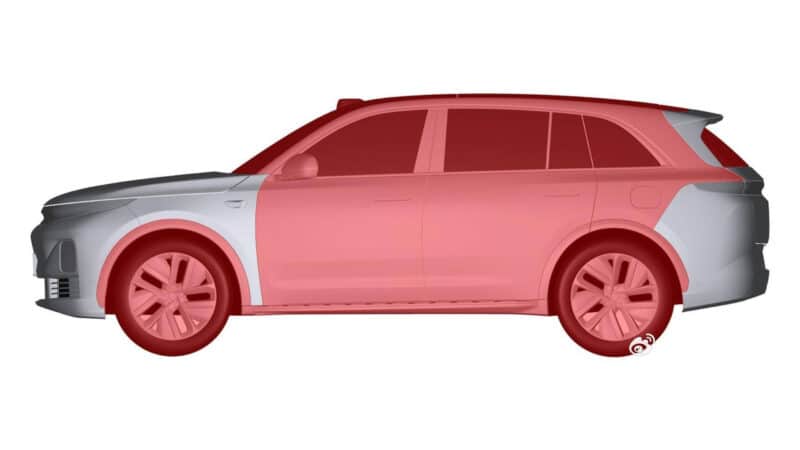 From the side, the Li Auto L6 has side steps integrated into the car's body. Other Li Auto models offer electric side steps as an extra option for 10,000 yuan (1,370 USD). It also provides new rims. Otherwise, the L6 follows the L7's styling with a similar beltline and door design. Its glass area and rear end are also identical to the L7. But the L6 has a slightly different trunk door.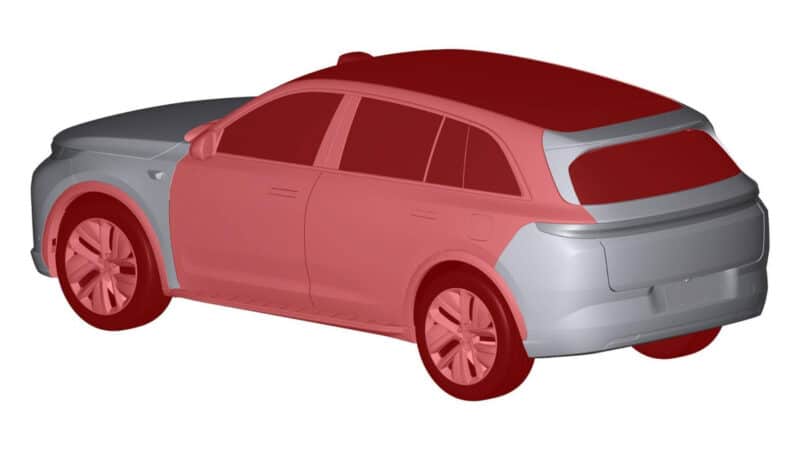 The Li Auto L6's dimensions weren't revealed. According to previous reports, its body length should be about 4800 mm. It is 200 mm shorter than the Li Auto L7. The L6 will have five seats and a large twin screen in the center console. Its powertrain will comprise the same 1.5-liter ICE that acts like a generator and two e-motors for 449 hp.
As mentioned, the price tag of the Li Auto will be lower than 300,000 yuan (41,000 USD). Its entry-level trim can start from 250,000 yuan (34,170 USD). The L6 will rival Aito M5, Aito M7, GAC Aion LX, BYD Tang, BYD Frigate 07, Volkswagen ID.6, Lynk & Co 09, and other SUVs. This segment has fierce competition. However, Li Auto already has brand power in the domestic market. So, the L6 can become its new bestseller.
| | |
| --- | --- |
| Model | Price range |
| Li Auto L6 | 250,000 – 300,000 yuan (34,170 – 41,000 USD) preliminary price |
| Li Auto L7 | 319,800 – 389,800 yuan (43,700 – 53,270 USD) |
| Li Auto L8 | 339,800 – 398,800 yuan (46,440 – 54,500 USD) |
| Li Auto L9 | 429,800 – 459,800 yuan (58,740 – 62,840 USD) |
| Li Auto Mega | Starting at 500,000 yuan (68,330 USD) preliminary price |
Li Auto model line with price range
Source: Weibo