Dongfeng Hummer?, Dartz Kombat?, Dongfeng v-Tiger? Xialong (1, 2)? All for babies! Meet this, the super-mighty Zhongmei Man Transporter. Brilliant name shows where it is for; to carry 'round real men. It doesn't have side windows because real men don't need side windows.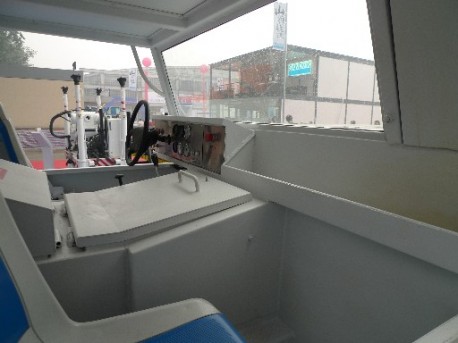 Seats are made of hard plastic, car is made from solid steel. I found this brilliant vehicle at a coal mining equipment exhibition in Beijing. The Man Transporter is actually designed to ferry 14 miners in and out of coal mines and is unfortunately not road-legal.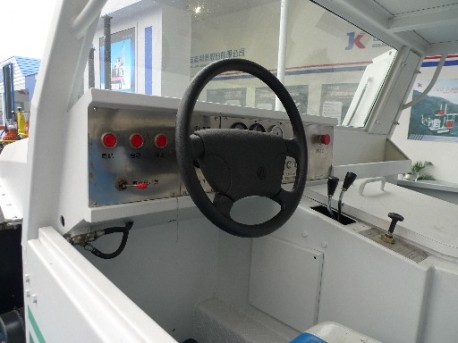 It is powered by a Cummins in V8 diesel with more than 300hp, made in China by the Dongfeng-Cummings joint venture. It is almost seven meters long, two meters wide and 2050 meters high. Weight is 6100 kg, rated load is 1400 kg. Drive-train is 4×4. Money money is 150.000 dollar a piece.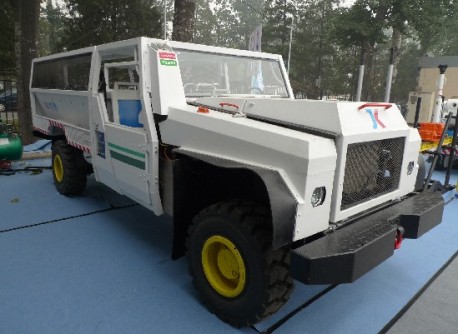 Would love to take this out on Beijing's Third Ringroad on a bloody Sunday afternoon when the whole city is out to visit grandma or some temple in the mountains. The Zhongmei Man Transporter is just the right machine to crush some Chery's.