Shouwang is the name of the new sub-brand from the Beijing-Hyundai joint venture. They will make cheap and green cars. This BHCD-1 is the first concept car from Shouwang, it is said to look like the next-gen Hyundai Equus which makes it kinda relevant.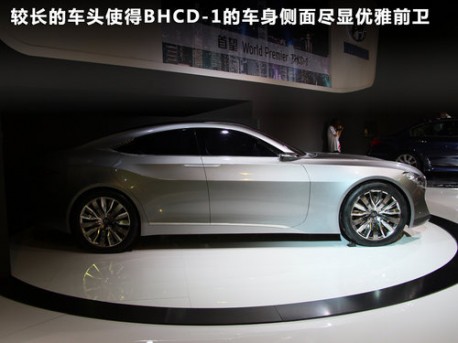 Beijing-Hyundai managed to screw up the party by putting one half of the car completely in the dark. This reminds of another failed introduction of a sub-brand. BHCD-1 then; BH stands for Beijing-Hyundai. CD stands for a line of cars, 1 stands for the first car of that line of cars. The BHCD-1 is a hybrid but Beijing-Hyundai didn't give any details. This means there is likely noting under that well-shaped bonnet.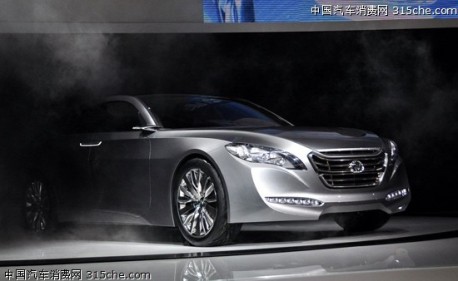 Wanna see the back? Forget it! However fine the loox of this concept car, the real thing will likely look much worse and will likely be based on an old Hyundai Elantra. Sub-brands are a must in China these days, another weird idea from the Chinese government where automakers can't say 'no' to but which they don't really want. The first real Shouwang will probably have some 'design-similarities' with this BHCD-1, like a line around a headlight.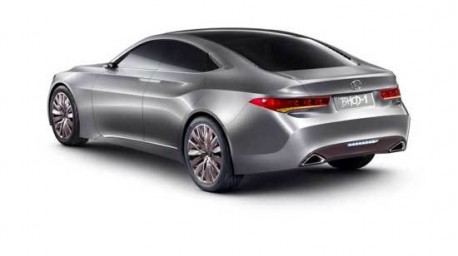 Press pic, here we have her ass, not bad at all…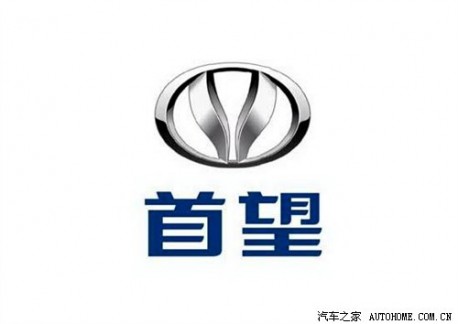 '
New logo and name.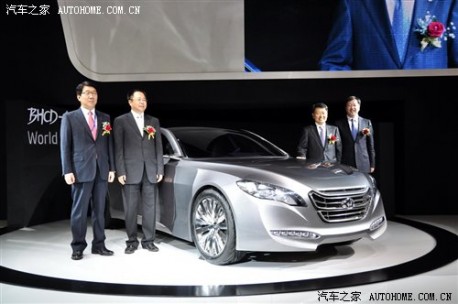 The men.
Via: Autohome.