A bad crash yesterday with a Ferrari FF in the great city of Chengdu in Sichuan Province. It happened during a test drive by a potential buyer, the vehicle only recently arrived from Italy at Ferrari's Chengdu dealer. Too bad.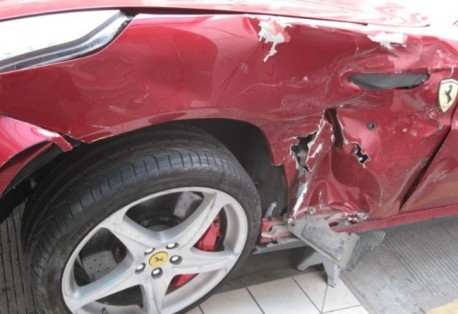 We don't know what happened exactly but it loox like a vehicle hit the Ferrari FF just behind the front wheel. Could have been a motorcycle of some sort. Car will have to go back to Italy for a fix, let's hope everybody was properly insured. A Ferrari FF costs 5.3 million yuan in China, or 848.000 USD.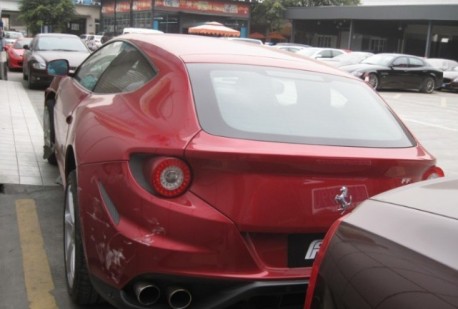 More crashing & burning Ferrari racemachines in China: 458 & California hit a highway, 458 Spider in a hedge, 458 gets horse-kicked, Ferrari 612 hits pickup truck,  Ferrari Enzo hits a barrier, 458 hits a barrier, Ferrari FF on fire, and a Ferrari California on fire.
Via: Weibo.