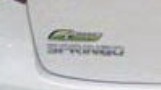 New spy shots from the Chevrolet Sail EV indicate it will be called 'Springo'. This could however also be a new brand name. When the 'Sail EV' debuted as a concept on the 2010 Guangzhou Auto Show it had a new S-shaped logo on the bonnet, leading the intense speculation that Shanghai-GM was planning a green-energy brand.
GM and SAIC didn't say anything and the concept had a normal 'Sail'-badge on the back, just like the car we saw on the most recent spy shots in September. Now we know more… S, Springo; it fits. Springo (Spring, go! (?)) also sounds kinda green. But what a weird name it is!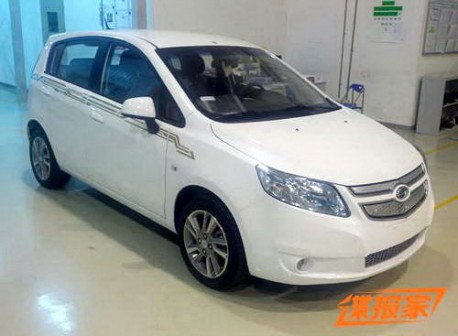 The Springo-Sail EV is developed by the PATAC Shanghai Pan Asia Automotive Technical Center, a design center that is part of the Shanghai-GM joint venture that also makes the patrol powered Chevrolet Sail. The Springo is powered by a 87hp electric motor,top speed is 130km/h. Range, unconfirmed, is said to be 150km. The Springo will likely debut on the Guangzhou Auto Show in November and it will be launched on the Chinese auto market late next year.
Production will be in the very small numbers, just like with the Roewe E50, which is very probably also developed by PATAC. Roewe is owned by SAIC, which stands for Shanghai Auto Industry Corporation, which has a 50% share in the Shanghai-GM joint venture. Makes sense. It would have made even more sense to bring the E50 under the Springo-brand, but I guess SAIC wanted an EV under their own name first.
Via: iFeng.