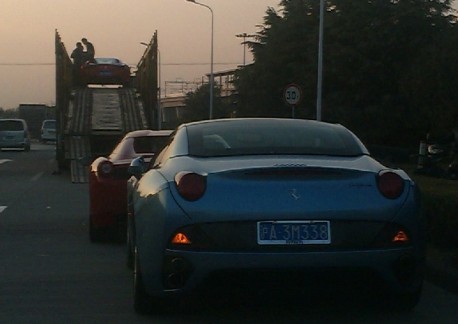 Earlier this month we saw very special pictures of a truck full of Ferrari supercars in China, unloading the fast Italian horses at a government emissions test center. Today we have yet another truck full of Ferrari's, seen in Shanghai's Anting District by reader Holger, thank you very much for the pictures! Anting is not that far from the Shanghai F1 circuit, maybe the fast Ferrari cars had done a few laps on a track day…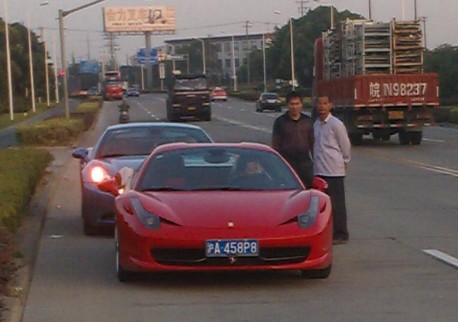 There are at least three Ferrari's visible on the pictures; two Ferrari California and one Ferrari 458 Italia Spider with a very catchy license plate. Both are popular supercars in China. The California costs 3.48 million yuan or 558.000 USD, the 458 Spider comes in at 4.5 million yuan or 721.000 USD. No cheap, but Ferrari!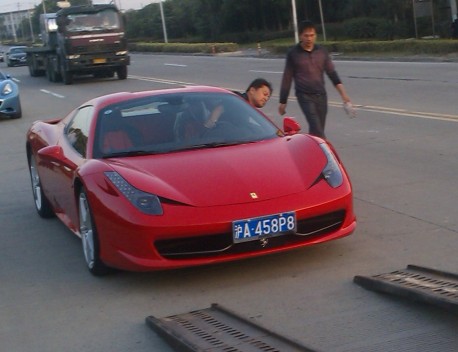 Careful there… Other California's in China: seat covers, crashed, burned, pink. Many more 458, the new Fiat Uno under the supercas in China: matte purple, blue Spider, bling, crashed, China Limited Edition, shiny red & matte black, baby blue, crashed, pink (scroll down), China Limited Edition,  purple, with horse, crashed, pink, silver, some silver & some white, and with a friend.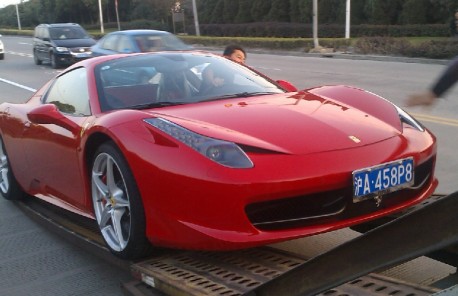 On the ramp…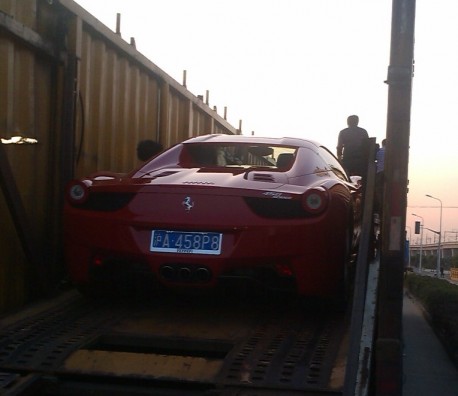 … and inside the truck.