Here we have an extremely Bling Ferrari 458 Italia, seen on the China International Auto Parts Expo (CIAPE) in Beijing. The 458 is wrapped in gold and loox fantastic, wrap continues neatly over the mirrors and bumpers. This fast Ferrari is further made sweet by black windows and black five-spoke alloys. Well, if you drive this, nobody can see they didn't see you.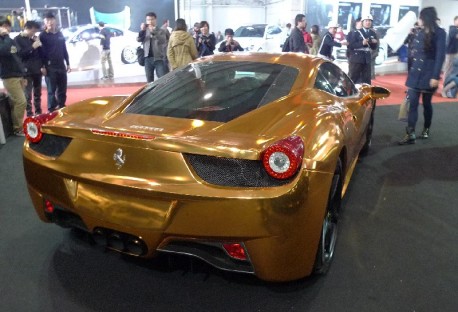 Perfect wrap work over the back. A fine addition to our famous Ferrari 458 Italia in China collection: crashed, China Limited Edition, shiny red & matte black, baby blue, crashed, pink (scroll down), China Limited Edition,  purple, with horse, crashed, pink, silver, some silver & some white, and with a friend.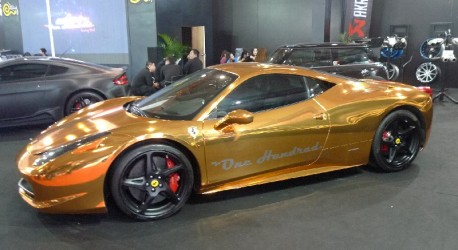 Brake calipers should be in gold as well!