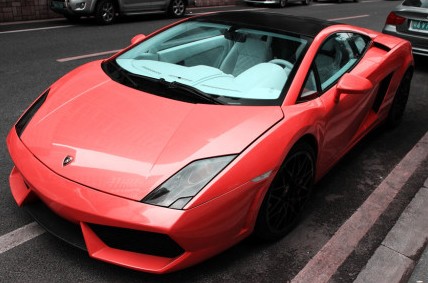 My plastic Christmas tree is burning but I still here Jingle Bells, time so for Pink! This is a very sleazy Lamborghini Gallardo painted in pink and some black, seen in the great city of Foshan in Guangdong Province. When Pink is painted and not wrapped we know the owner of a vehicle is truly dedicated to pinkyfication.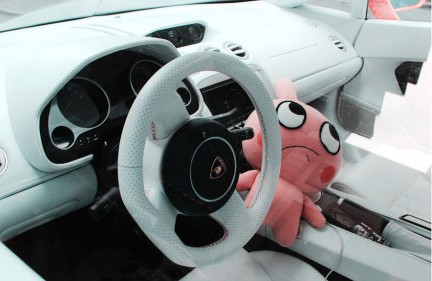 We fired a shot at the interior and found a big pink monster sitting on the center tunnel, looking really angry at us disturbing his peace! The rest of the place loox fantastic, with a completely bespoke design with a few fat cows of white leather. China became the biggest market worldwide for Lamborghini and the Gallardo is the most popular car, that is, until the Lamborghini Urus arrives…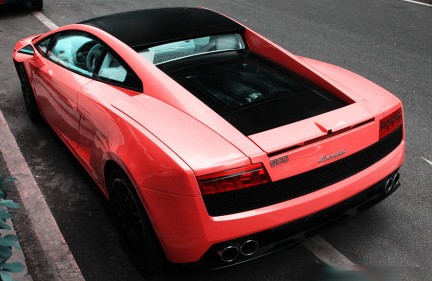 Alloys, roof and bonnet in black, brilliant machine this is! The owner is no doubt a girl, well, I wish she was mine. More Lamborghini Gallardo from China: Balboni, LP550-2 GZ8 Edizione Limitata, : shiny green, chrome, Reventon, crash, GZ8 Edizione Limitata, shiny-blue, matte-black & orange, water melon, red wheels,  HK20, pink, matte-black, gold, pink, another pink, lime-green, in gold, one purple, another purple, Gold Edition, and a Spyder Performante.