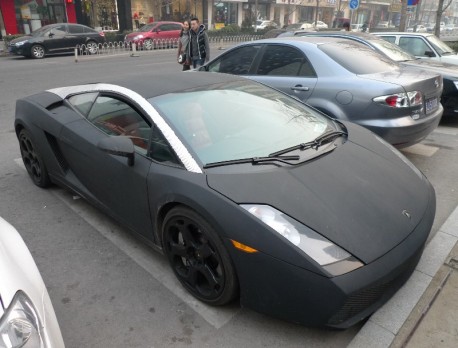 A Lamborghini Gallardo wrapped in matte black and sexed up with some Bling, seen in my very own street in the Capital Beijing. Lambo looked kinda lost at this particular location, nobody looked at it at all, maybe this wrap was at bit too stealthy… Black alloys very good! Now, Bling: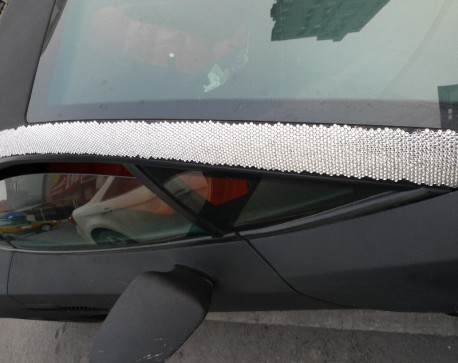 All over the window sill and roof frame, these plastic 'crystals' that are becoming more popular by the day. Stuck on with glue, looking cheap, could be a nice idea if you covered the whole car with the stuff, like we say on a shiny Chrysler 300C.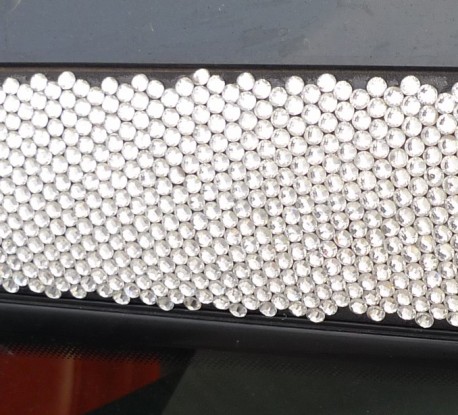 Not one by one, they come in square meters, like floor mats. Craftsmen just need to cut a bit.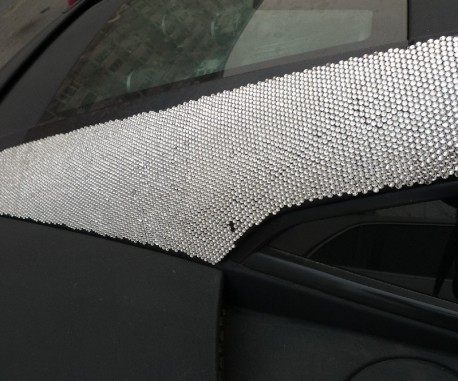 Quality need too good here, crystals falling off. Poor Lambo. Fortunately other Gallardii are more lucky in China! Our collection: license plate, pink, Balboni, LP550-2 GZ8 Edizione Limitata, : shiny green, chrome, Reventon, crash, GZ8 Edizione Limitata, shiny-blue, matte-black & orange, water melon, red wheels,  HK20, pink, matte-black, gold, pink, another pink, lime-green, in gold, one purple, another purple, Gold Edition, and a Spyder Performante.