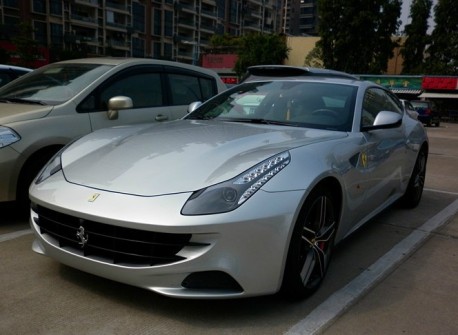 A very sleek Ferrari FF in silver, seen by a pengyou of a friend in the great city of Guangzhou in Guangdong Province. Silver is a rather unusual color for the FF, most come in red or black, but it worx very well, showing the Ferrari's beautiful lines in a stunning fashion.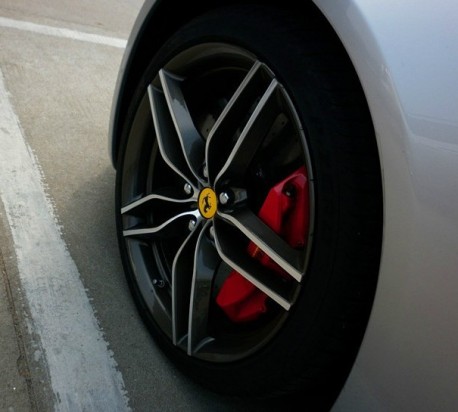 These alloys are woks of art by themselves! Five-double spoke, far out the wheel, with fat red brakes. Very cool, but will kill dogs. The Ferrari FF is powered by a screaming 6.3 liter V12 with 651hp and 683nm, good for a 335km/h top speed and 0-100 in 3.7 seconds. Price in China is a steep 4.9 million yuan or 786.000 USD.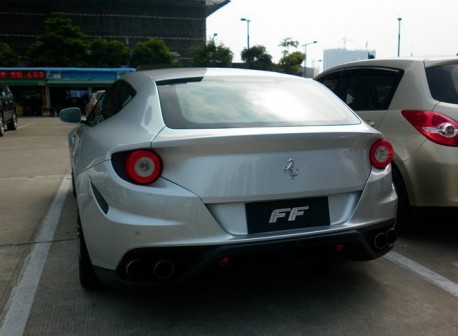 A dirty ass, this beast has been driven! Dealer plate, likely new in town. The Ferrari FF is a popular race machine in China, earlier on we met: with F12, with Lambo, crashed, and burning. The Chinese supercar market is still booming like a baby, China became the second market worldwide for Ferrari last year, selling a grand total of 784 cars.