Beijing Auto has confirmed that the Beijing Auto C90L will be launched on the Chinese car market in 2014. The C90L debuted on the April 2012 Beijing Auto Show. Design of the production car will be a mix of the C90L and the Beijing Auto Concept 900 that debuted on the Shanghai Auto Show last month.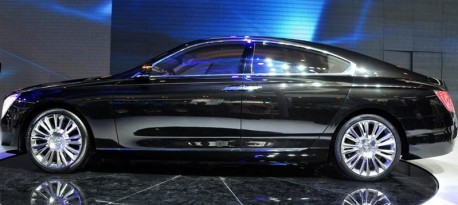 The production version of the C90L will be based on the platform of  the current  Mercedes-Benz E-L Class which is made in China by the Beijing-Benz joint venture. The platform sharing is part of the deal BAIC and Daimler closed last Friday, rumors on the use of the E-L Class platform by Beijing Auto first surfaced back in June last year. The brand Beijing Auto is a subsidiary of BAIC, which stands for Beijing Auto Industry Corporation.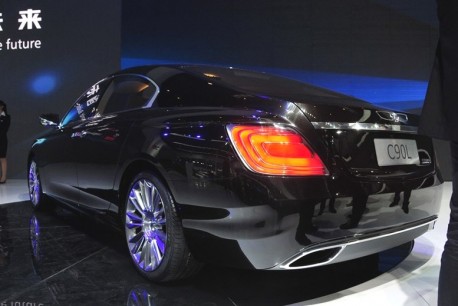 The C90L concept was 'powered' by a V12, but Beijing Auto didn't open the bonnet, so we guess there wasn't any V12. Beijing Auto didn't say anything about the engine of the Concept 900, so we guess there wasn't any. The real thing will simply get the engines of the current E-Class; a 1.8 turbo, a 3.0 V6 and a 3.5 V6. The Beijing Auto C90L will mainly compete with fine cars such as the Hongqi H7 (based on Toyota Crown) and the Roewe 950 (based on Buick Lacrosse).