A very happy BMW 3-Series sedan, Spotted in China near the Solana mall in Beijing. The good Bimmer is wrapped in en eye-smoothing matte Pink wrap, and further sexed up by a black grille, darkened windows, black window frames, and very speedy 5-spoke black alloys.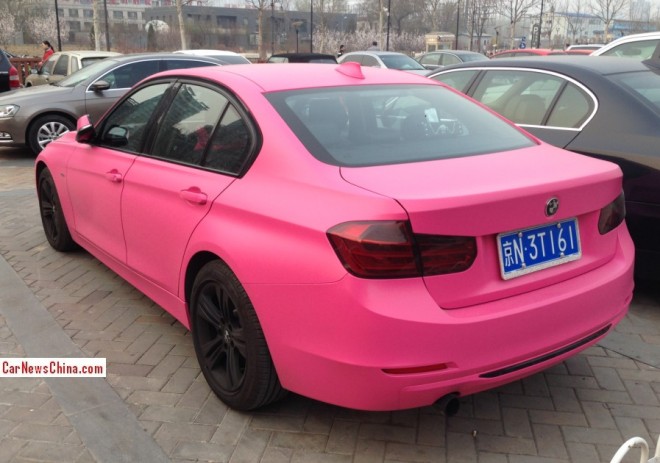 The wrap is of the highest quality and perfectly applied over the bumpers, the mirrors, the door handles, and the antenna. The BMW 3-Series is manufactured in China by the Brilliance-BMW joint venture, they make this basic car and the (in)famous China-only stretched 3Li-Series.
Time now, for our Famous China BMW 3-Series sedan Collection™: glitter,  matte black blue, matte purple, black & white, with girl, leopard, not a Cruze, black & orange, and a low rider.