A very flashy BMW 328Li, Spotted in China in a faraway suburb in east Beijing. The good Bimmer was wrapped in an eye hitting yellow hold wrap, and further bumped up by extra shiny chrome strips around the windows, white strips on the roof, a white antenna, and white doorhandles.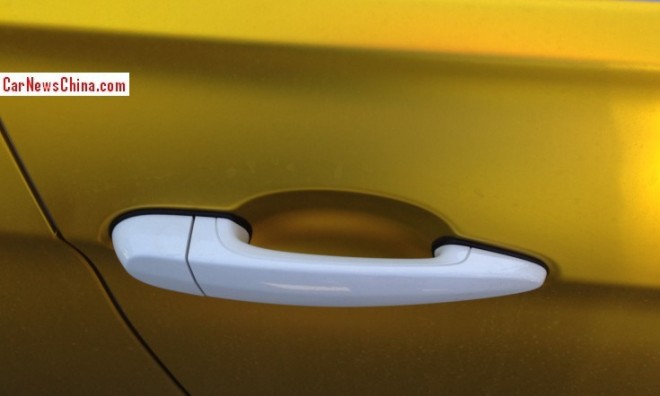 We lover white door handles.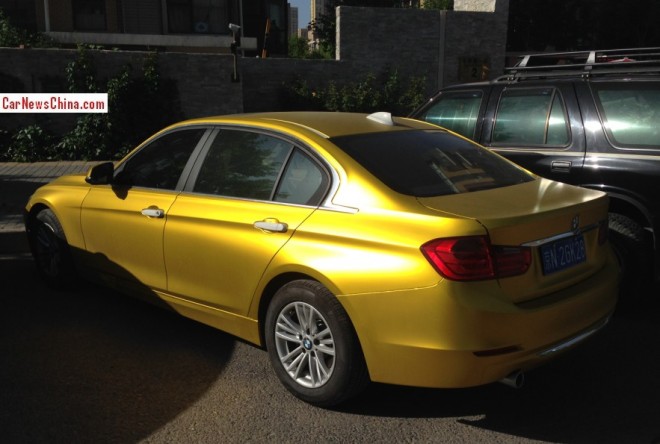 The wrap was of high quality, neatly extended over the bumpers and mirrors. See her shining in in the early morning summer sun! The BMW 3Li Series is a China-only stretched variant of the BMW 3. It is manufactured by the Brilliance-BMW joint venture. Price starts at 329.800 yuan and ends at 607.800 yuan.
Time now forour Famous China BMW 3-Series sedan Collection™: matte Pink, glitter,  matte black blue, matte purple, black & white, with girl, leopard, not a Cruze, black & orange, and a low rider.