A very flashy Audi A4L sedan, Spotted in China in the great city of Shanghai by Reader Antoine Chalendard, thank you for the pictures! The good Audi is wrapped in an eye smoothing matte Pink wrap and further Audi'd up by a perfect license plate reading A·4L901, and that is one of the best license plates we have seen on an Audi A4L in China. Even better however, is the double: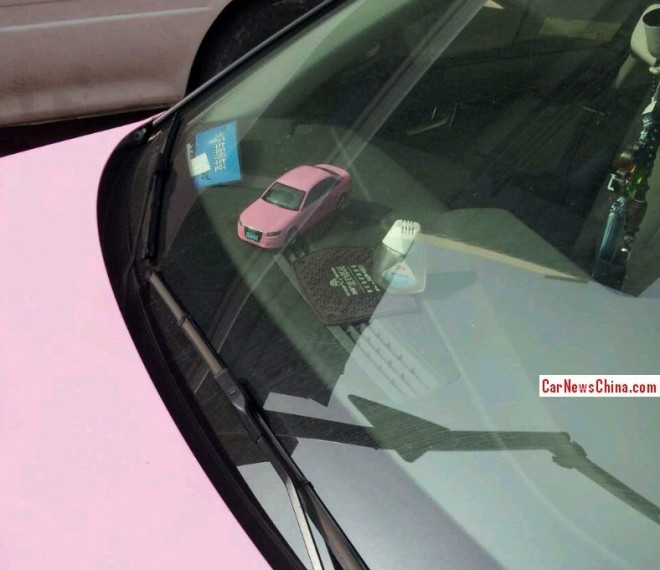 A 1:43 scale model of the A4L, in matte Pink just like the big one. Brilliant work!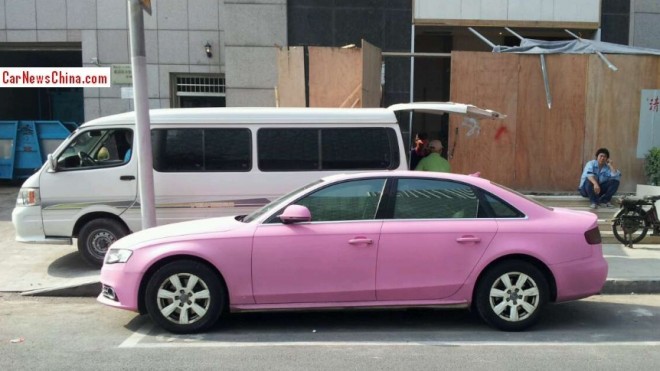 The wrap appears to be of good quality, neatly extending over the bumpers, mirrors, and doorhandles, just like we like to see it best. The window frame is in chrome which doesn't really contrast with matte Pink, but it does go fine with the black window pillars. Alloys are bog standard.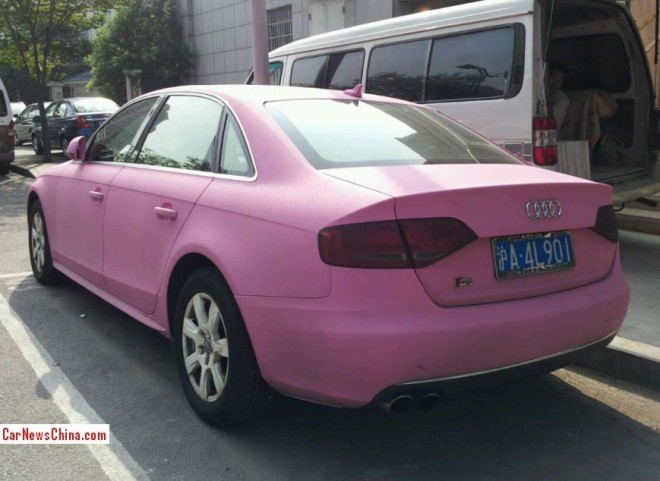 The Audi A4L is a China-only stretched variant of the regular Audi A4. It is made in China by the FAW-Volkswagen joint venture. Price starts at 272.000 yuan and ends at 578.000 yuan. Time now for our Famous China-Audi A4L Collection™:  matte blue green, license (4Q888), yellow, dragon, asshole, B7 in pink, lime green, baby blue, pink lowrider, red, pink, orange&black, matte-purple, polizei and fake.