A very flashy Audi A4 sedan, Spotted in China on the Beijing Tuning Street. The good Audi is wrapped in an incredible copper brown green wrap, and is further sexed up by a subtle body kit, extra shiny chrome around the grille, extra shiny chrome around the windows, darkened windows, chromed mirrors, and super wide tires with racy five-spoke alloys.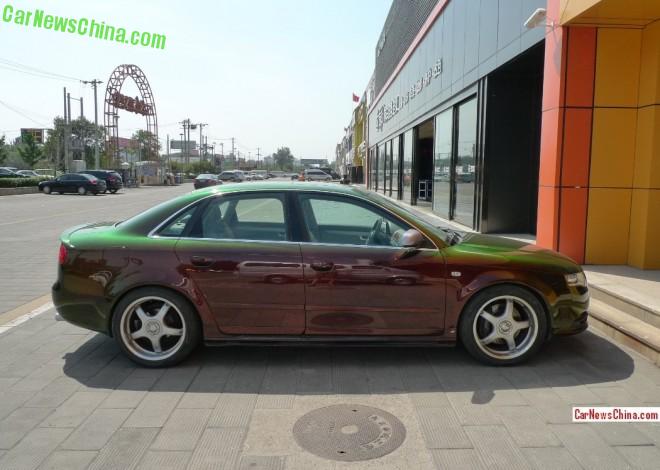 The wrap changed color depending on direction and position of the eye. Very fuzzy. I tried all kinda different places, spending some serious time down there. The sides appear brown here and the bonnet and back green, and the rest of the body seems copper.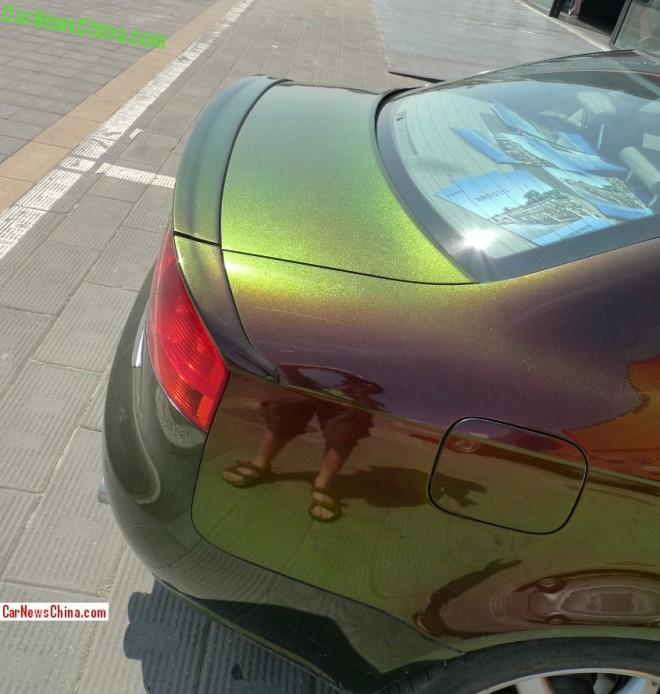 That is pure copper again.
The third generation B7 Audi A4 was manufactured from 2004 until 2008, it was made in China by the FAW-Volkswagen joint venture and was succeeded by the long-wheelbase Audi A4L in 2009. The A4 was and is a very popular sedan in country.
Time now for our Famous China-Audi A4L Collection™: license (4L888), double matte Pink license, matte blue green, license (4Q888), yellow, dragon, asshole, B7 in pink, lime green, baby blue, pink lowrider, red, pink, orange&black, matte-purple, polizei and fake.