Going through the old archives can be a bitch, seeing stuff you rather don't want to remember. There are some exceptions, such as this brilliant Jinma QJM5022TYN6 two-door Wedding Car. I met this beauty, looking very abandoned at that time already, all the way back in the autumn of 2004 in the Longtan Hu Park in Beijing.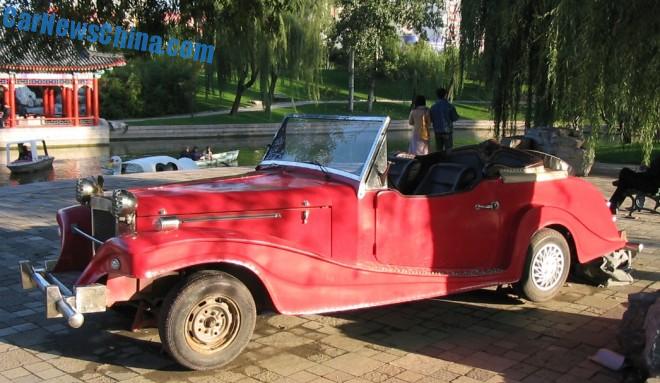 In those days there weren't too many fancy cars in China but there was, as always, a great need to impress the guests on wedding parties. The happy couple could hire a so called 'classic wedding car', a China-made automobile that was supposed to look like a vintage Western limousine.  Some twenty Chinese companies manufactured these classic wedding cars, and Jinma was the largest of the lot.
The two-door variant is exceptionally rare, as most Jinma wedding cars were of the four-door variant, like the one we met earlier in the Dalian Classic Car Museum. We only met one other two-door before; an abandoned red in Chongqing.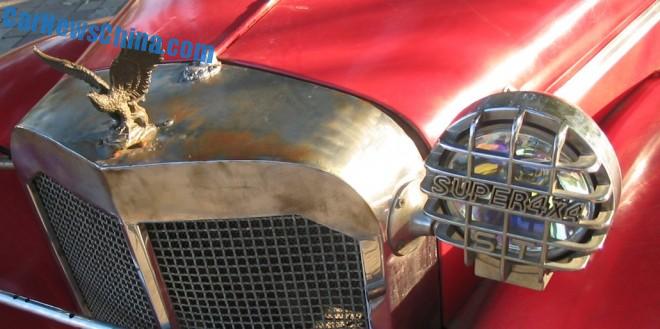 Eagle on the bonnet here. Most Jinma cars came with a horse, as 'Jinma' means 'Golden Horse'. Or Rolls-Royce. Super 4×4 headlights covers are a non-factory addition.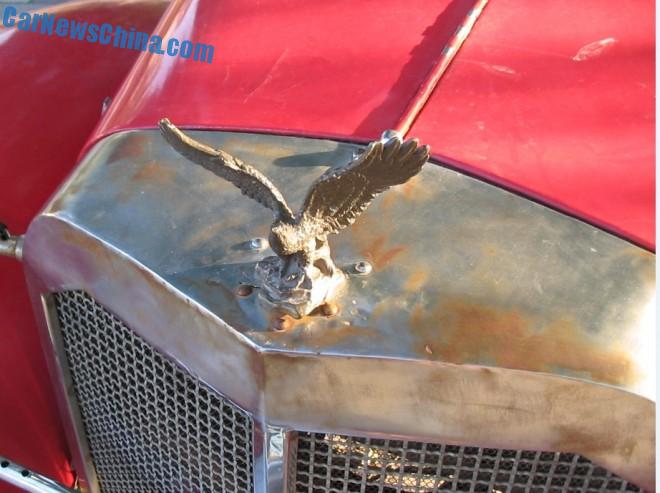 The Jinma Motor Company was a subsidiary of Qingdao Soar Automobile, based in the great city of Qingdao in Shandong Province. The company still exist today, making giant copies of the 1961 Rolls-Royce Phantom. Sadly, business isn't as good as it was in the 1980′s as many Chinese can nowadays afford to rent the real thing.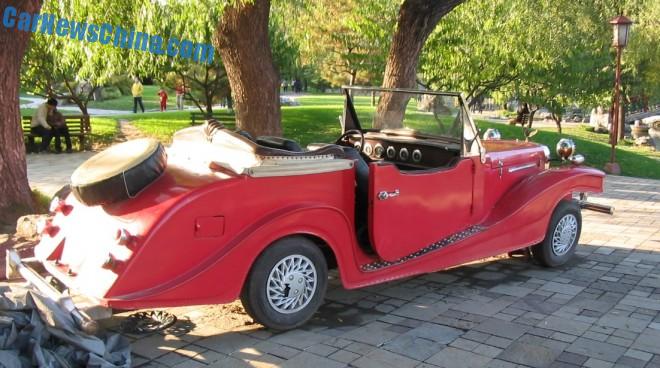 Check those cheap grey wheel covers! No fit on such a super luxurious convertible!
The Jinma QJM5022TYN6 Wedding Car was based on the platform of a Great Wall Motors pickup truck, only slightly shortened for the two-door. The standard engine was a Great wall 2.4 liter four-cylinder, but for those who thought that too expensive a  Xiali-sourced 1.3 liter four-cylinder engine was available as well.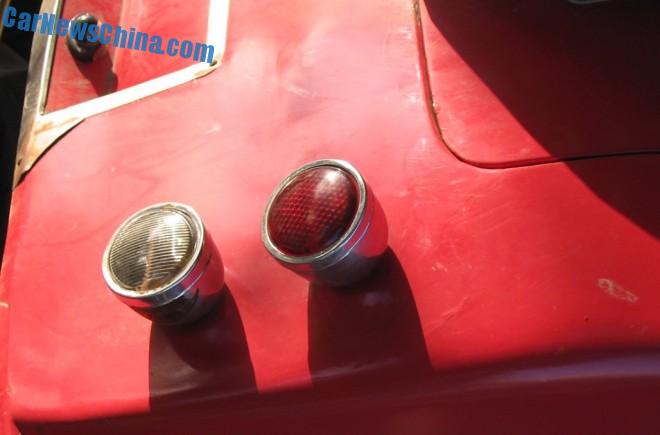 If that is not a mess it must be art.