Today in China Car Girls a sweet Chinese girl and a Subaru BRZ sporty car. The girl is dressed in a very tight tank top, blue shorts, a silver watch, black shoes, and not much more. The Subaru is painted in WRC XTi blue and fitted with WRC XTi shiny gold alloys, with shiny green screws.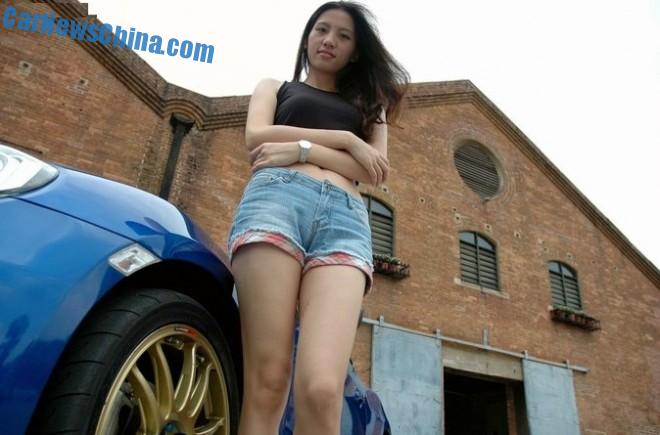 The girl and car live in the great city of Foshan in Guangdong Province. The girl is 22 years old and still in university, studying international trade. The Subaru belongs to her fiancee, 24 years old, who lives in the same city. The car was a present from his parents. He got the car six months ago and already clocked 10.000 kilometer. He also participates in local drift races, but his parents do not approve on that. He met the girl five years ago and they are together since two years, and engaged since five months. Wedding is planned for January next year. He is not in the pictures, because we don't give a foek. She however, is a lot: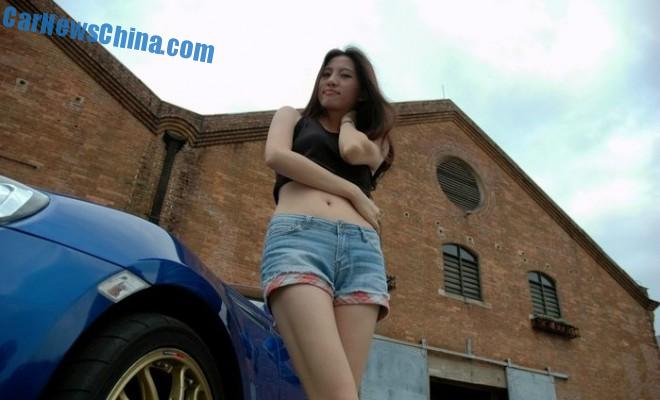 The Subaru BRZ was launched on the Chinese car market in March 2013. Price starts at 269.000 yuan and ends at 279.000 yuan. Power comes from a 2.0 liter four-cylinder boxer engine with 200hp and 205nm, sending power to the rear wheels via a 5-speed manual. Sadly, the BRZ is not very popular in China as most buyers consider it underpowered. We only saw only one slightly modified example on the road.
Sister Toyota 86 is faring slightly better with four: license, body kit, double in Beijing, and one with a girl.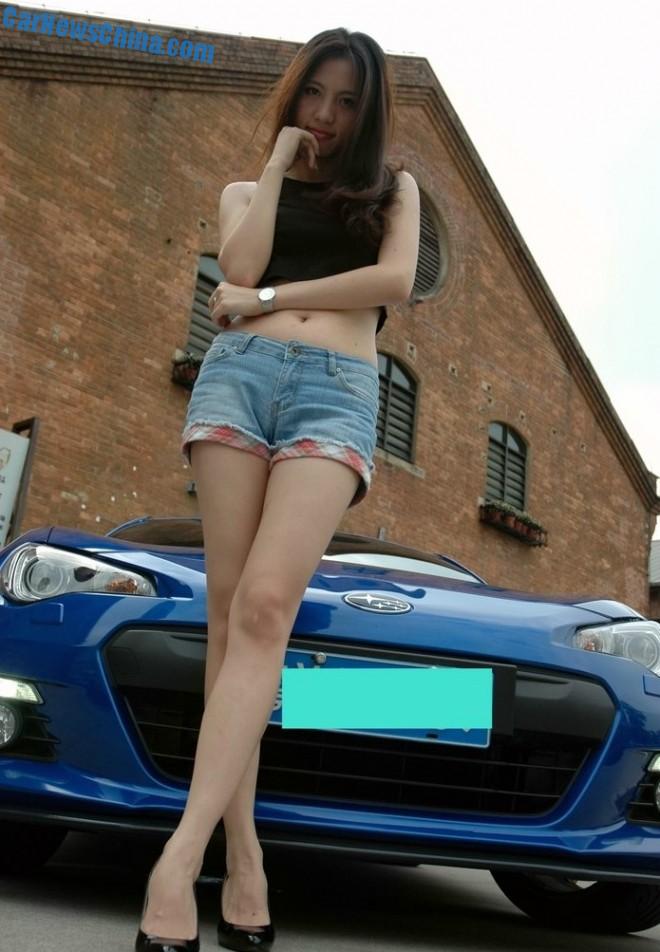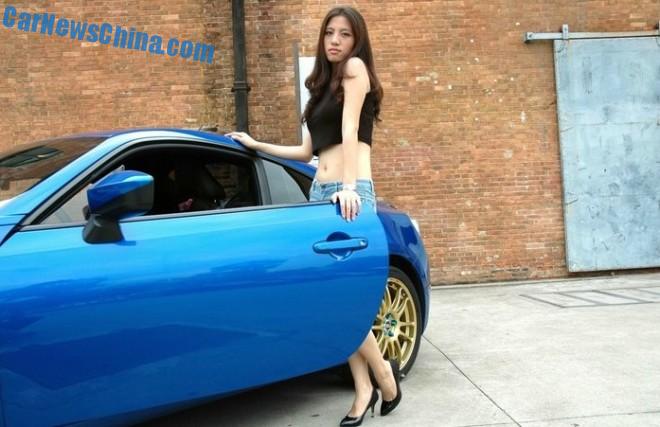 She knows hot to get in a car…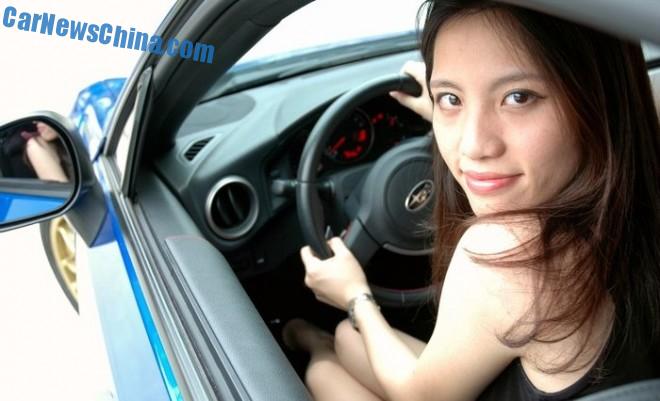 … but does she know how to ride it? This wild Japanese monster with a stick?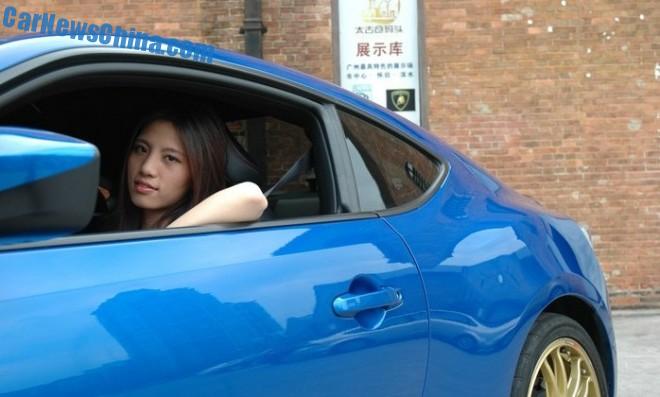 She is just a bit too small to look cool, with the arm and all.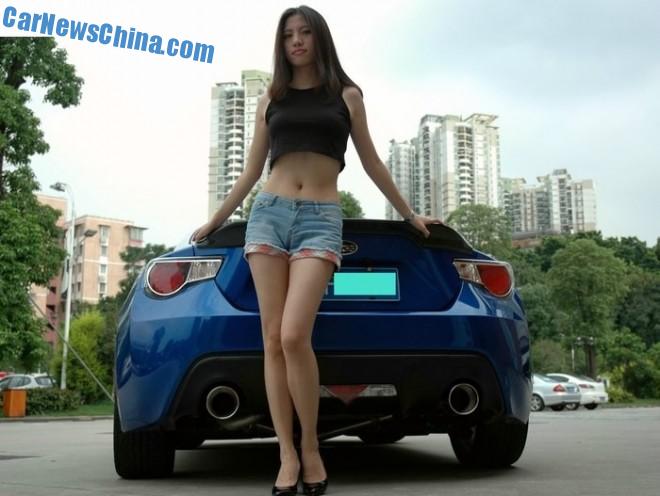 Two extra fat exhaust pipes, or the girl.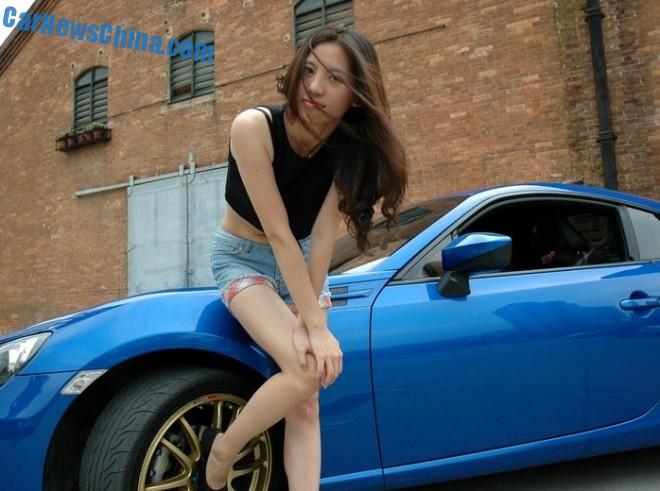 The wind makes this photo a spectacle.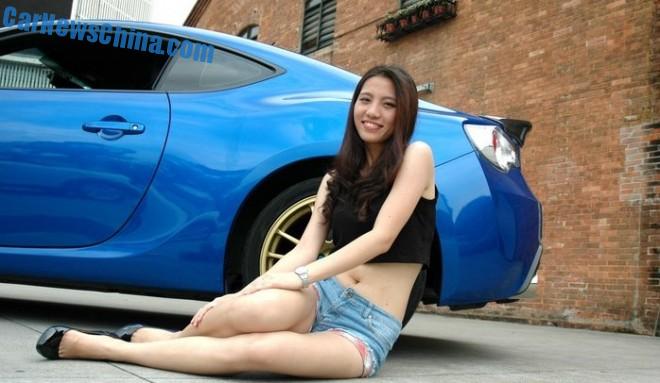 Such a sweet smile, such a sweet car.