A speedy Porsche 911 Carrera, Spotted in China near the Solana shopping mall in central Beijing. The good Porsche is painted in silver gray, fitted with a porn porn porn red interior, and stands on sporty 5X3 silver gray alloys. Best however is the license plate reading N·VJ911, and that is one of the best license plates we have ever seen on a Porsche 911 in China.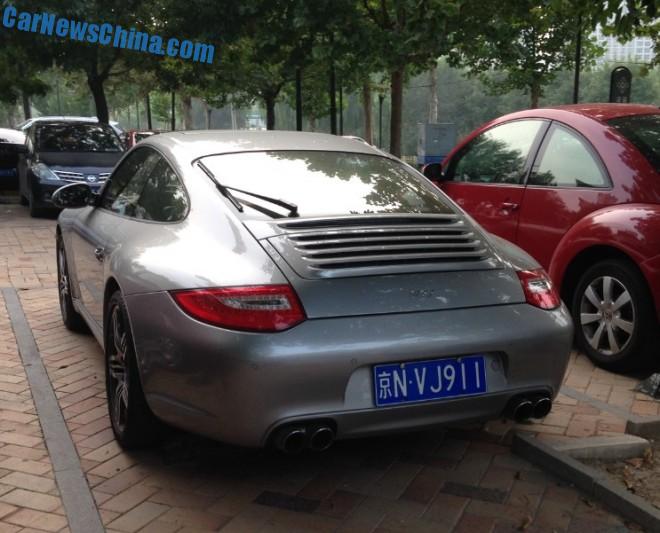 Custom license plate do officially not exist in China, but if you know where to ask and how to be nice you can basically get any license you want. And indeed, we almost don't see any 911 without a 911-themed license plate. Here are a few examples: 99961 & 911J0, JJ911 & 3P911, Q0993, and a K1911.
The Porsche 997 911 was manufactured from 2004 until 2012. The Carrera was the base model powered by a 3.6 liter flat-six with 325hp and 370nm, good for a 290km/h top speed and a 0-100 in 4.7 seconds.
Click This or Die: