New spy shots of the Beijing Auto BJ40L testing in China. The Beijing Auto BJ40L, formerly known as the Beijing Auto B70, is the four-door variant of the two-door Beijing Auto BJ40. The L then, so we assume, stands for 'long'. The BJ40L is scheduled for debut on the 2015 Shanghai Auto Show in April. It debuted on the 2011 Shanghai Auto Show where it was called  the Beijing Auto Works B70. The last time we saw it was on the 2012 Beijing Auto Show when it was called 'Beijing Auto B70V'. All those seventies became forty in the end.
Dash exactly the same as the B40.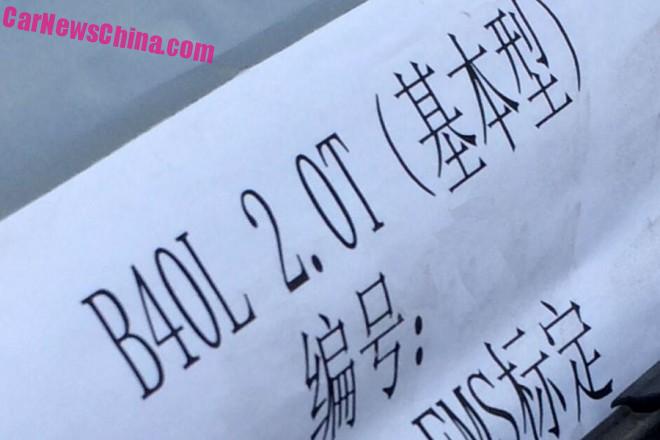 More new news! The BJ40L, which is called B40L internally, will be available with a four-cylinder 2.0 turbocharged petrol engine, and the BJ40 will get it too. We have been hearing about this engine since 2013. It is not the Saab 2.0 turbo that serves in various Senova-branded cars, but a unit developed by Chinese company Shenyang Starlight. Output is 195hp and 265nm, sending power to all four wheels via a five-speed manual. The base engine will remain the 2.4 liter four-cylinder with 143hp and 217nm.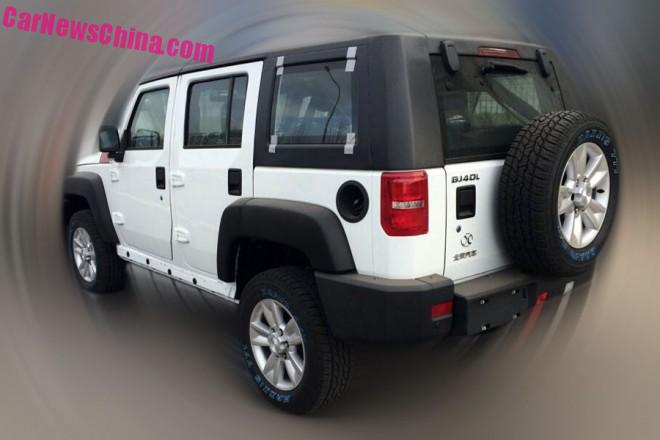 Wheels seem on the small side but…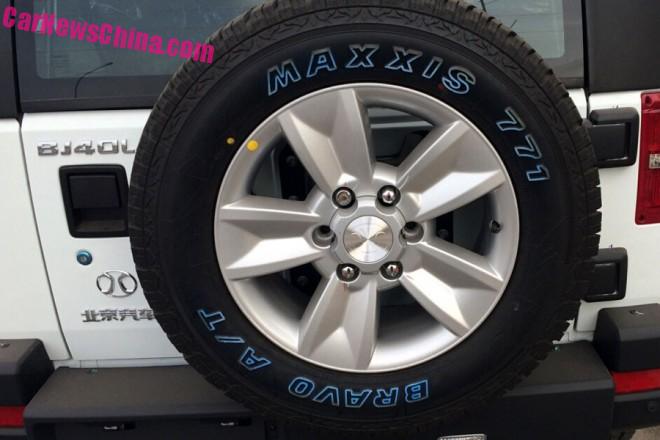 … blue lettering is cool. BJ40L badge on the left.