BYD was busy on the Shanghai Auto Show. The had the new BYD Yuan and the new BYD Song. But they also had the BYD Tang super SUV on show. The BYD Tang was launched in January, and it is the fastest hybrid SUV in the world.
The BYD Tang has three engines, powering all-four wheels, and it is a dual-mode hybrid, being able to drive on pure-electric mode (EV) or in hybrid-electric mode (HEV).
The three engines refer to a 2.0 liter turbocharged petrol engine and and two electric motors. The petrol engine and one of the electric motors are located at the front, the second electric motor is located at the rear axle. Gearbox is a six-speed DCT, developed by BYD.
The output of the 2.0 turbo is 205hp and 320nm. The output of each electric motor is 150hp and 250nm. Total output stands at 505hp and 820nm. Just massive. The enormous amount of power is good for a 0-100 in 4.9 seconds. The Tang Ultimate Edition tops that with 4.4 seconds.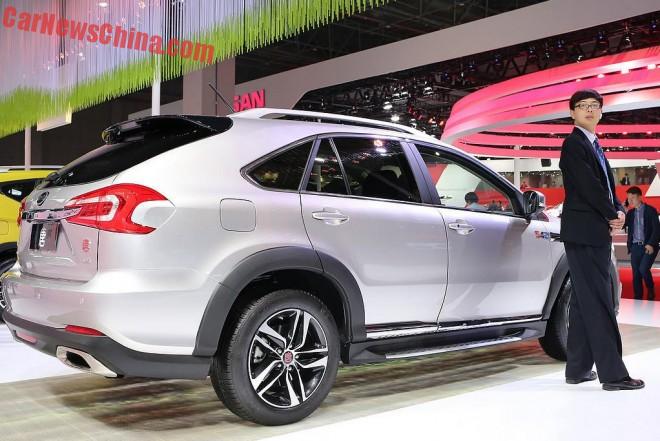 All good and all fine. However, the Tang still hasn't hit the Chinese car market yet. BYD said earlier that the limited Ultimate Edition had been sold out, but the cars haven't been delivered yet. Last month we heard the Tang was going to go on sale in the 'second quarter'. A more detailed statement from BYD was expected on this Shanghai show, but BYD stayed silent on the subject. More as we get it!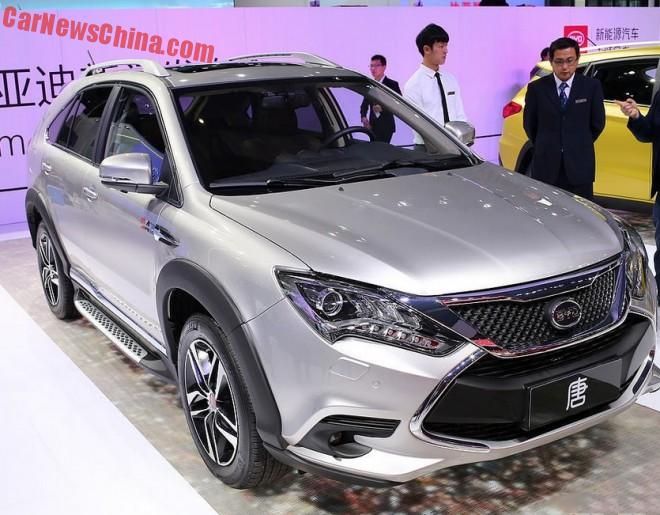 She still looks mighty fast… but she ain't heading for the market just yet.